Cost Effective Benefits of Website Design for your UK Small Business
The digital E-commerce space has grown dramatically in recent years. Each day, this $5.7 trillion industry continues to attract thousands of entrepreneurs and business owners around the globe. Surprisingly, only 64% of small businesses actually possesses a website.
Engaging the services of a Small Business Website Design company can provide your brand with countless boons that include enhancing customer awareness and increasing your sales figures.
Here Are Five Cost Effective Benefits of Web Design That Your UK Small Business Can Enjoy:
1. Creating an Effective Sales Generation Tool
A well-designed website that has a user-friendly interface and an easy checkout process can help you generate numerous sales leads and increase your business revenue. Sure, social media platforms are excellent tools for galvanizing your brand's recognition, but they don't provide one-click payment mechanisms.
eCommerce sites, on the other hand, are designed with a checkout tab where customers can conveniently pay for goods and services. As such, getting a revered web design company to create a responsive website for your small business can help you grow in leaps and bounds.
2. Boosting Your Online Visibility
In a world where 2.14 billion consumers shop online, you can't afford to exclusively operate a brick-and-mortar. Gone are the days when shoppers had to line up in supermarket aisles, drug stores and boutiques waiting for their turn to check out.
Today, any small business that doesn't own an active website risks hurting its sales figures and becoming irrelevant. A mobile-friendly site can help distribute your content more efficiently and improve your search rankings on Google.
Your brand will gradually turn from a little-known firm into a household name once you leverage the power of web design.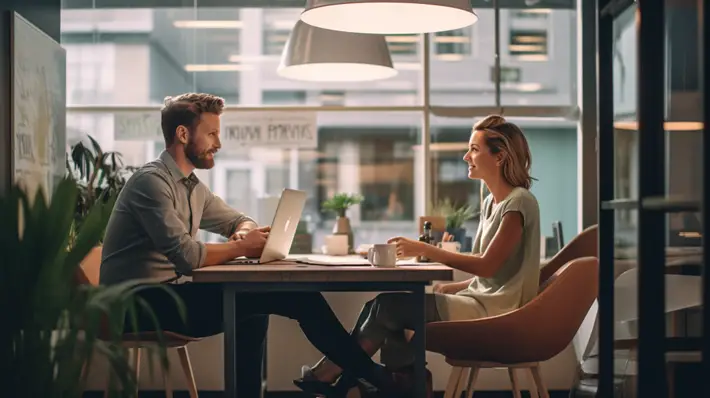 3. Enhancing Your Brand's Credibility
Studies have shown that consumers perceive companies with websites as being more credible than those with just a social media presence. A professional-looking brand inevitably attracts more quality leads than an indecorous one.
The best way to improve the credibility of your business is by creating a reliable website where potential clients and business associates can find you. When designing your website, ensure you include your brand values and vision on the "Home" page.
Tell people about your business and why it exists on the "About Us" page. Finally, elucidate how visitors can reach you on the "Contact Us" page.
4. Promoting and Professionalizing Your Brand
Small businesses can generate more traffic to their sites by publishing evergreen, SEO-oriented content revolving around trending topics. When done right, content marketing can result in better conversion rates for your firm.
Creating an intuitive, well-designed website for your company can help promote your brand and subsequently create a loyal customer base. Engaging in regular blogging that adheres to recommended SEO practices can further catapult your business to greater heights.
You can also track user behavior using some integrated web tools to gather vital customer insights that can further inform your digital marketing campaigns going forward.
Final thoughts
Hiring a reputable web design company to create a professional website for your small business is an excellent idea that can help generate more revenue with time.