Corporate Gifts – The Simplest Way Of Branding Your Business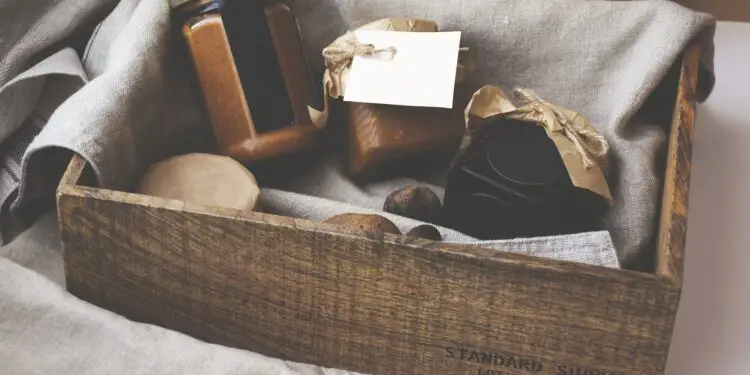 Brands are usually known by their unique logos and colours. When you want to create a powerful brand, you have to select one or more colours that your brand will be associated with and create a unique logo. According to Hampers With Bite, all your stationery, emails, uniforms, doors, vehicles, gift box, and products and advertisements should display these colours and logo. Branded items are not just for clients and customers, but also for employees. After all, these are the people who will interact directly with your customers during the day-to-day operations of your business. When employees are leaving their workstations at the end of the day, they will be able to showcase and promote your brand as they interact with the public wearing branded caps and t-shirts or when using branded water bottles and pens among other types of branded merchandise. 
Ways of Branding Your Business
i) Branded Packaging
If your business is involved in selling goods, whether small or large, you can use the packaging to promote the brand. For instance, you can order packaging that features your signature brand colours and bears your company's logo, along with the addition of specially designed printed labels. During shipping and delivery, people will notice your brand. Obviously, your customers will also notice the branding when they carry branded shopping bags and boxes. This will go a long way in creating brand awareness and promoting your brand.  
 ii) Branded Promotional Products
Whether you want to offer free umbrellas, pens, t-shirts, confectionery, key chains, USB drives, baseball caps, water bottles, coffee mugs or any other type of promotional product, it is crucial you brand all these items. Both the company logo and signature colours should feature on these products. There are many suppliers of branded promo products, so you should not have a difficult time finding the right supplier for your branding needs. 
iii) Branding Your Website and Social Media Pages 
The home page of your website should bear the company logo and company name. The theme of the website should also bear the signature colours of the company. Similarly, social media pages should all have the company name and logo neatly displayed. They should also display the signature colours of the brand. In addition to branding social media pages and websites, email letterheads should also possess the company logo and signature colours.  
 iv) Branded Gift Hampers
One of the best ways of appreciating customers and employees is to send them gifts. There are many types of gift hampers that business owners can send to their employees and clients to show their appreciation. For instance, gift hampers containing tasty bites are always appreciated. You can order confectionery gift hampers to some of your clients. Wine gift hampers, fruit gift hampers and tech gift hampers are wonderful ideas for gifts. For instance, you can order a gift hamper consisting of a high-end pen and quality tie to an up-and-coming supervisor or manager. Tech products, such as the latest tablets and smartwatches are also wonderful gifts. Desk accessories, golf accessories and apparel are all wonderful gifts you can send to corporate clients and executives you'd like to appreciate.
It is important to note that while there are many types of corporate gifts, people usually appreciate gifts that come with tasty bites. Whatever the gift you decide to send, make sure the gift basket or packaging is branded because the main goal is not just to show appreciation, but also to promote your brand. 
Factors to Consider When Selecting Corporate Gifts
i) Quality
When sending gifts to executives, you should look for the highest-quality products, and not the cheapest products. Executives are usually involved in making major decisions, so sending them something cheap would be akin to demeaning them. Therefore, you have to spend a considerable amount of time comparing the quality of the gifts you want to send to someone. Once you've compiled a list of quality gifts, you can then consider the pricing before making a decision. A new high-quality golf club and golf bag, quality pen and tie clip are all wonderful gifts to give to outstanding employees, business associates and other executives you deal with regularly  
ii) Packaging
The quality of a gift is reflected by the quality of the packaging. A poorly packaged gift will give the impression that the contents are also poor in quality. Similarly, any gift that is packaged properly will give the impression that it's a high-quality gift. Be sure to choose the right branded packaging for the gifts you want to send. For instance, you should choose the highest quality gift basket when you want to send a gift basket full of culinary delights. The high-quality gift basket will send the right impression to the recipient.  
iii) Delivery Schedule 
When sending gifts that contain tasty bites, you should always remember that the bites have a sell-by date, which could be just a few days. Therefore, you do not want the gifts to delay. For this reason, you should check the delivery schedules of the top-rated vendors. Only firms that offer same-day delivery or 24-hour delivery should be given any consideration. Opting for vendors that offer prompt delivery options can guarantee the timely arrival of your food hamper gifts delivered to the doorsteps of your  top clients, maintaining their freshness and appeal. It's important to keep in mind that a gift that has spoiled during transit can have detrimental effects on your brand reputation and damage your business relationships.
iv) Get the Size Right
Apparel are wonderful corporate gifts. Branded hoodies, baseball caps, custom socks, golf and polo shirts, hats, sweatshirts and sweatpants are all wonderful corporate gifts. However, you need to get the size right. There is nothing as bad as sending an undersized custom hoodie to an executive. Branded hoodies are usually costly corporate gifts, so you need to get the size right to avoid any inconveniences. The same applies to baseball caps, polo shirts and other types of apparel. 
 v) Pricing
While quality is a more important factor of consideration when searching for corporate gifts, pricing also matters. You do not want to use up all your funds on corporate gifts. For this reason, be sure to compare the prices quoted by different suppliers to brand the gifts you are interested in. This will help to ensure you get the best possible value for your money. If you want to sell dozens of gifts to clients or employees, you can choose moderately-priced gifts. If thinking of sending something significant to a top executive, on the other hand, you can buy a high-end tablet or laptop with some form of branding on it. This strategy is crucial in ensuring you do not go over the set budget.  
vi) Type of Bite
There are many types of tasty bites you can send together with the gift hamper. This can be wine and cocktails, gourmet food, salted snacks, candy and chocolate among other things. Baked goods and nuts are also wonderful gifts to accompany the main gift. You will need to decide on the most suitable types of tasty bites to order together with the main gift you're intending to send to a client, employee or executive.  
v) Customize
While there are some gift hampers that may be ready to go, it is very rare to find a gift hamper that can meet the needs of different types of clients. One or more of the contents of a hamper may not please you. The ideal vendor should be able to allow you to switch the item with something else that may please you.