Chat in iMind – the Key to Efficiency
Just a few years ago online business seemed something unreal and fabulous. But today many successful companies already work remotely and develop projects together with colleagues from all over the world. Such progress is possible thanks to platforms offering online communication and business chats. The favourite among such applications for hundreds of businesses and thousands of users is iMind chat for business. This is the case when working online delivers effective results and satisfaction to the company owner, employees and customers.
Why do businesses choose online communication?
Remote working and video conferencing, instead of physical meetings, have become almost synonymous with the word "business communication" since the coronavirus pandemic began. Platforms that offer online communication to their customers are constantly evolving and one of the leaders among them is iMind. Businesses, companies and employees choose to work and communicate online for a reason. By choosing the right platform for communication, this solution has many advantages:
● For businessmen and owners of large companies, it is an opportunity to hire the best professionals in their business from around the world.
● Investors can look for partners for a joint business project online and organize a meeting even thousands of kilometers away.
● Saving the cost of renting space and picking up the workplace becomes a benefit not only for the employer and the employees, but also for the environment.
● For employees, working online increases productivity: by working in a comfortable place, the brain is better tuned to perform tasks efficiently.
● Freedom increases motivation and improves work performance. Employers can collaborate with large-scale companies, bringing common ideas to life, and employees feel no pressure or excessive control.
● The speed and ease of fine-tuning communication online is a big advantage over physical meetings in the office. If an urgent meeting is needed here and now, a company owner can create a video conference in minutes, and workers can join in a single click.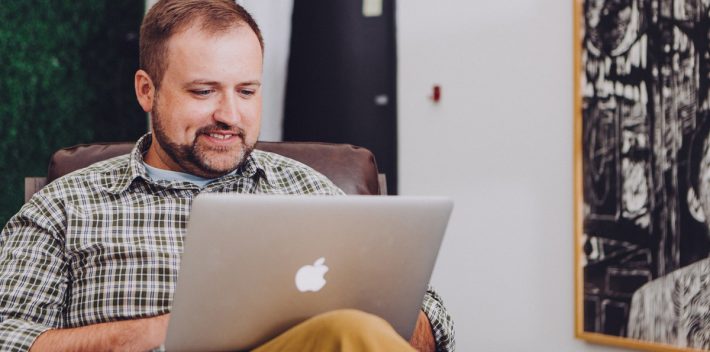 Such advantages continually increase the success of online communication. At the same time, companies that want to work remotely should choose their communication platform carefully. If you are looking for an app that will take care of your privacy and improve team performance, then the iMind platform will definitely not disappoint you.
Why are video conferencing with business chats on iMind popular for customers?
Despite all the benefits of online work and communication, business owners may fear that employees will perform worse without constant competition. To forget these worries, business owners use the iMind platform, which allows them to stay in touch with employees and monitor everyone's performance through a business chat during a video conference. Everyone in the meeting can share their developments, documents and ideas in the online chat. This allows you to monitor engagement and creates competition among colleagues. It is also an opportunity to give a common task to employees to share their ideas to move the project forward. Since each employee wants to propose the most interesting and relevant solution, motivation in the team grows.
For the company director, another iMind tip of the road is the division into individual online rooms. When employees are divided into small groups of several people, each team feels more responsible. Because of this, overall performance improves despite the lack of physical meetings.
Achieving positive results while working online is much easier than you may think. Discipline, motivation, a team of professionals, and a quality communication platform will make your project successful and competitive.