5 Top Tips: Call Tracking for Marketing Agencies
Marketing agencies are always looking to expand their client list and pursue new opportunities. A huge part of achieving this goal is not only being able to identify potential clients, but tailoring your marketing strategies to increase engagement. One of the most effective ways of achieving this? Call tracking.
Call tracking software is a highly efficient tool for highlighting the customer journey surrounding a call. It offers detailed information on various aspects of customer calls, including previous touchpoints, web pages visited during the call, keywords used, and conversion rates. Needless to say, this information is vital in both understanding what your clients want, and how you can best engage them.
Knowing the basics of call tracking software is simply the beginning. There are various different tips that you can use to ensure your software is providing optimal client engagement and Return on Investment (ROI).
Our top five tips are as follows:
1. Choose the right software
The first, and potentially most important, tip for call tracking is to ensure that you choose the right software. With a vast range of options to choose from, the quality of the software can be essential in the success of your client engagement. Better call tracking software will collect a wider range of data more accurately, so finding the right UK call tracking provider is crucial.
This data can take the form of several things, from verbal key word identification, to accurate detailing of customer touchpoint journeys. This information provides greater knowledge on how, and why, clients are engaging with your agency. Once you acknowledge this, you can begin to alter your methods of client interaction to produce optimal lead generation.
2. Start call tracking ASAP
Another highly valuable tip for call tracking is to start the process immediately. There is no better time to start call tracking than right now, no matter your agency size or goals. Often, agencies can assume that they must have a certain size client list or be receiving a particular number of calls before they begin call tracking. This is not true.
Regardless of your agency's current performance, call tracking can elevate your client engagement to new heights. As a small agency, for instance, call tracking is great for finding new, innovative ways to encourage more client interaction. If you are already an established agency, call tracking can provide the stimulus for further improvement on your client experiences, perhaps through remarketing, for example.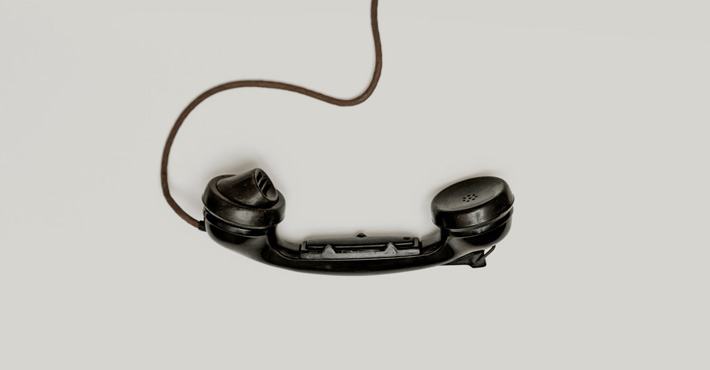 3. Track the entire customer journey
The call itself is not the only valuable source of information when it comes to successful call tracking. The customer journey before, during, and after the call is just as essential in building more effective engagement. Call tracking can provide data on all the touchpoints a client visited that led to the call, as well as those during, and where they visited after.
This is great for seeing what makes customers want to call your agency. You may find that previous touchpoints are inspiring them to make an official inquiry about paying for your services, or maybe there are common queries that need to be addressed. This allows you to know how successful your top-of-funnel marketing is, and how clients can be better persuaded to interact.
4. Analyse call conversations
Call tracking also enables you to assess the quality of calls and analyse the conversations. Even the briefest of calls can have a significant impact on the remaining journey of the client, causing them to potentially withdraw from interaction, or become a successful conversion.
With call tracking, you can record, transcribe, and evaluate the conversations had over calls. This way, you can ensure that as an agency, you are providing quality advice, guidance, and information to every potential client. Once clients have a more satisfying experience, they are much more likely to seek your services, and thus, your agency performance will benefit.
5. Put the data into action
This is a pivotal tip for call tracking, as it is the step that essentially turns all the data collected into profitable action. The primary aim of call tracking is to enhance your knowledge of client journeys and experiences, so that you can tailor every aspect of your agency to meet the client needs.
When you understand what your clients are needing in the marketing industry, you can ensure that your agency is built to provide exactly what the clients are looking for. For instance, you might find that clients are engaging more with your mobile app, so you would be wise to place heavy investment on developing the performance of the app.
Now that you have these five essential tips, you are ready to dominate the marketing industry with an efficient and effective call tracking strategy.