Tired, Grey Complexion? See Which Products will Help you Regain your Radiant Skin
Our skin doesn't have it easy. In winter, it's damaged by low temperatures and cold winds, in summer it's burned by the sun, and in other seasons we sometimes neglect skin care or don't eat properly. Unfortunately, all this is reflected in the face. Let's end up with a grey, tired, unhealthy skin that doesn't add charm to anyone. What to do to quickly and effectively get your radiant face back?
Recommended for tired facial skin:
gua sha tiles

AHA acid peeling

retinol serum

toxin cleansing supplements

vitamin C oil serum

aloe vera gel

cream with SPF 50 filter
Therapeutic massage to help tired skin
If you haven't heard of the wonderful properties of facial massage, start taking notes as soon as possible. Gua sha tiles are gaining more and more popularity, and not by accident. Massage with these inconspicuous jade stones was introduced into their daily routine even by the famous Victoria's Secret Angels. When purchasing, make sure that the gua sha tiles are made of real jade. Natural stone never has a uniform green shade, it's extremely smooth and pleasantly cold to the touch. In this case, it's really not worth going for cheaper replacements. Enhance your skin care with this traditional Chinese massage. It's only a few minutes a day, and your tired skin will thank you quickly for it!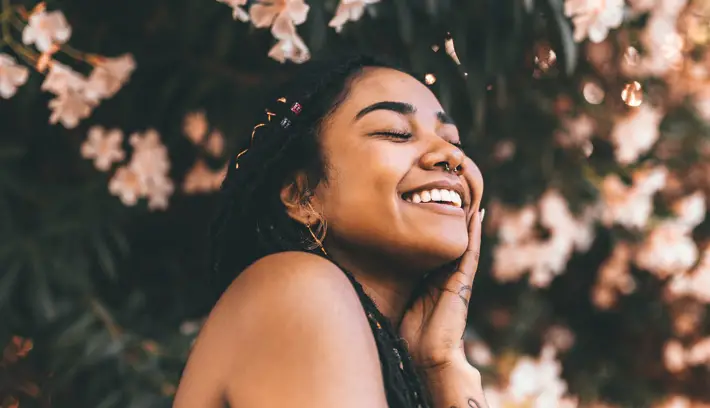 Toxin cleansing
It's hard to enjoy a beautiful complexion when our body has to fight the toxins that poison it every day. No one needs to be convinced that a healthy diet translates into an attractive appearance. But what do we do when we don't have the time or the desire to make positive changes to the menu? The only way is to support the body, using various types of preparations accelerating detoxification. Chlorella, spirulina, or maybe a special supplement that will help in the fight against overloaded organisms? One possibility is to buy the PURIFICATION product available in Your Secret Is (https://yoursecretis.co.uk/). It effectively cleanses the liver thanks to silymarin, and the high content of iron and vitamin C provides strong support for people suffering from anemia and tired grey skin.
Natural glow enchanted in a bottle
Vitamin C is the greatest enemy of tired facial skin! Use it internally by eating fruits that abound in it (citrus, rosehip, cranberry, etc.), supplementation, but also externally. The serum with vitamin C brightens, reduces the visibility of sun discolouration, tightens and reduces fine facial wrinkles. It speeds up the treatment of acne. By using this active ingredient regularly, you'll forget what a grey, sallow complexion is! Sensitive skin doesn't have to be a contraindication to the use of this product. In this case, it's worth choosing vitamin C in oil. In this form, it should not cause any unpleasant side effects such as irritation, redness and tightness. However, don't forget about moisturizing creams and UV filters.