Get Red Carpet Ready: Zoom Edition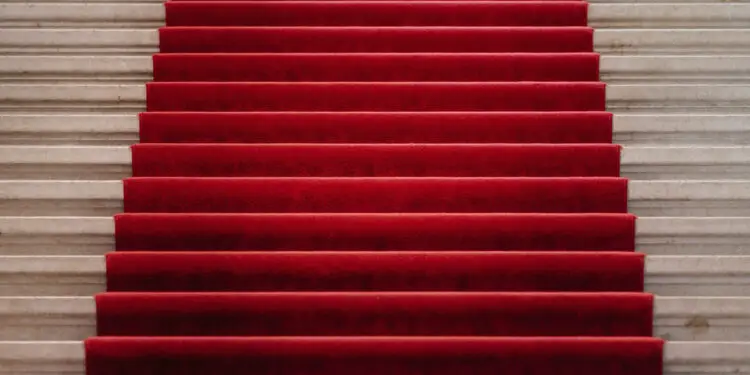 As with every other business, the entertainment industry had to adjust to the pandemic with premieres, press junkets, interviews, and red carpet events all going virtual. With the UK Premiere of The Fourth Wall at Manchester Film Festival coming up, we asked actress and Executive Producer Victoria Lacoste for her approach to looking red carpet ready on Zoom – and how that can translate to looking your best for everything from virtual client meetings to family get-togethers.
Skin
Good makeup starts with good skincare. With all the extra screen time we're getting right now, it's especially important. I use the Biossance Vitamin C Rose Mask before anything else. It brightens and moisturizes for an instant glow that's noticeable even over Zoom. I follow up with an emollient day cream and eye cream. Sometimes I even apply a little more eye cream after my makeup – it makes you instantly look more awake and gives a dewy look without making your face appear shiny.
Hair
Running a business takes a lot of time so I prefer to streamline my look. I'm in line with the French aversion to over-styling hair, so for me, it's about using the right products and then forgetting about it completely. When you're bouncing from event to event, you need hair that can keep up with your day. A good detox shampoo helps give my hair body for multiple days so I don't have to restyle my hair for every meeting or event. I follow by applying a small drop of The Tokio ie – Out Karami Platinum from halfway down my hair to the ends when my hair is damp and then usually just let it air dry. Because I have somewhat oily hair, I never thought hair oil would work for me, but this one is lightweight and just melts into your hair.
Makeup
I don't use foundation, even for events. I'm a firm believer that our own skin is our best accessory, which is why I put emphasis on skincare over makeup. I use a colour-correcting treatment on my cheeks or anywhere else with redness and concealer under the eyes and on the smile lines. It evens out my skin without covering it up. I finish off with powder on my T-zone right before I go live. While I prefer a natural look, lipstick is an essential for anything virtual. I like to go for a colour that's just one or two shades deeper than my natural lip colour – it pulls my entire look together without looking like I've changed a thing.
Jewelry
Jewelry can be very symbolic and because of this, I usually prefer unique pieces that serve as personal talismans. My latest investment was a gigantic pair of snake earrings. The length is great and they make me feel powerful when I wear them. They also make a huge statement which is always a great conversation starter – especially in those first few awkward moments of any Zoom event!