Why Is a Dash Camera Important For Drivers?
Drivers seek to protect themselves in a lot of ways. Investing in the best insurance, getting frequent check-ups for their vehicle, and making sure that they use only the best additives when it comes to their vehicles are just a few of the ways drivers keep their car running smoothly.
But just keeping your car running smoothly out on the road is only part of the issue when it comes to caring for your car. There's always a factor that you can't quite account for when you're out on the highway: other drivers.
A unique way that has become very popular in recent years of keeping yourself and your vehicle safe while out on the road is to install a simple camera in your car. This unobtrusive device is an excellent way to help keep yourself and others accountable if you get into an accident.
There are so many different reasons this is important for drivers! Let's take a look at some of the reasons getting another electronic set of eyes for your car might be a great investment.
Accident Proof
When you get into an accident, it often turns into "he said, she said" and can be a muddle for insurance agents and yourself to trudge through. While a camera won't make you a better driver, it offers undeniable proof of what happened in an accident. This can play into your favour when you're trying to claim with your insurance company.
Rather than rely on others, to tell the truth, your new camera will reveal what happened and make sure you get the right return on your policy. Not everyone will be honest when they realize an accident is their fault, but with a dash cam, you'll have the information you need to file an accurate claim.
Capture the View
All the reasons to get a camera aren't just for insurance claims. Instead of reaching for your phone to film a beautiful vista while you're on a drive, the cameras around your car will capture it for you. Take home a piece of the journey with beautiful views through pictures taken by your new electronic instalment. You'll be able to focus on the road but still have a video or picture worthy of your next Instagram post.
Use several different cameras around your vehicle to give you a 360-degree view of the drive and make it a trip worth capturing. Take in the mountain or seascapes without risking yourself or your passengers by opening your phone or camera. You'll make good time too without having to stop for a picture!
Protect What's Valuable
With a mounted camera, you'll be able to access the footage so you can see if someone does damage to your car or tries to steal it. You'll also be able to add multiple cameras to your car so you can watch your children or your valuables with the access they afford. Keep an eye on what you value with dash cams that do the hard work for you.
There's no way to keep an eye on your car all the time. This device does the hard work for you by keeping their eyes open 24/7. If anything were to happen to your vehicle or anyone were to approach, you'd have video proof of who was there and would more easily be able to identify them.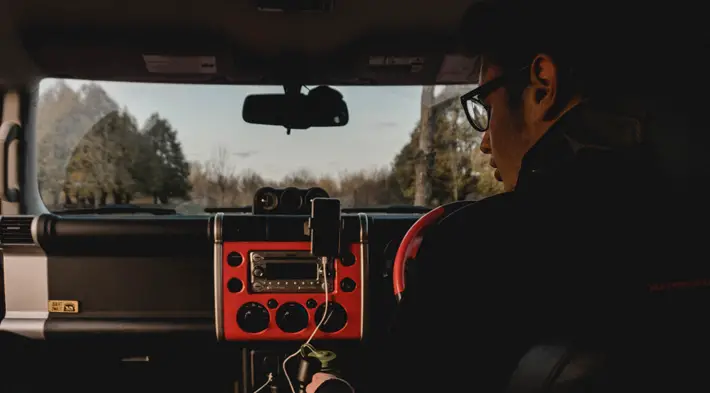 Ease of Use
When it comes to security systems, putting one of these devices in your vehicle is one of the easiest ways to keep your valuables protected and safe. They're simple to install and will ease your mind when you're on the road. Most dash cams can be set up with just a few magnet attachments and sit securely wherever you decide to drive. They're powered by the mount and leave you without troublesome wires holding you back.
Building a garage with a quality lock is probably the most secure way to keep your vehicle safe but it's not always practical and definitely wouldn't be cost-effective! The electronics keeps an eye on what's valuable without taking a lot of expertise or even a ton of money.
Makes Driving a Breeze
Add more than one camera in your car to give yourself 360-degree vision around the vehicle for backing up or pulling in when you're driving. You'll also be able to help guide and coach your learning drivers by watching the footage and giving tips. Adjust your driving style by keeping an eye on how you drive throughout the film and make changes accordingly.
Emergency Response
Many new-age dash cams are equipped with the emergency response so you'll be able to get in contact with paramedics or other emergency personnel to respond to your location. The footage from this dash cam can also help emergency responders know the best way to take care of you when they can see what happened before the accident. Your dash cam may also be able to transmit information like your blood type and medical history which could save your life.
Takeaway
Getting a dashcam is a cost-effective, simple preventative measure that could end up saving you lots of time and money if you get into an accident. Use it as a way to capture your next journey without risking life and limb getting out your cell phone or as a way to better judge the way you're driving and make it better.
This simple technology isn't just for cops and emergency personnel anymore. They're a worthwhile investment for anyone who wants to make sure they can prove what happened in an accident. As an unbiased witness to your actions on the road, a mounted camera makes for a useful traveling companion!
An ounce of prevention is worth a pound of cure. Save yourself the headache in the future by taking quality steps now to care for yourself and your vehicle. A mounted camera can save you time and money even if the accident is not your fault. It'll also help you sleep better at night with a little added security on your vehicle!