The Da Vinci Code – Review – Sheffield Lyceum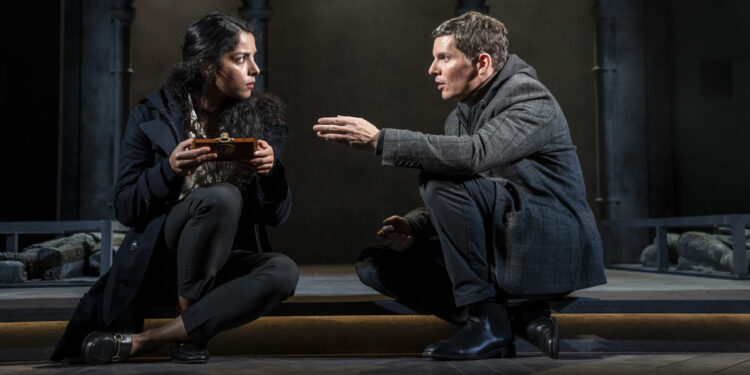 By Helen Johnston, January 2022
I couldn't remember why Dan Brown's bestselling novel The Da Vinci Code had passed me by until I checked the date it was published and realised it was shortly after the birth of my third child.
Reading became a luxury I didn't have time for so, while 80 million copies of the mystery thriller have been sold worldwide, not one has made its way into my hands.
I've seen the film (thanks to Netflix) and was glad I had that as a reference point before seeing the play because it certainly helped to explain the complicated plot, which weaves its way through centuries of Christian history in several European locations.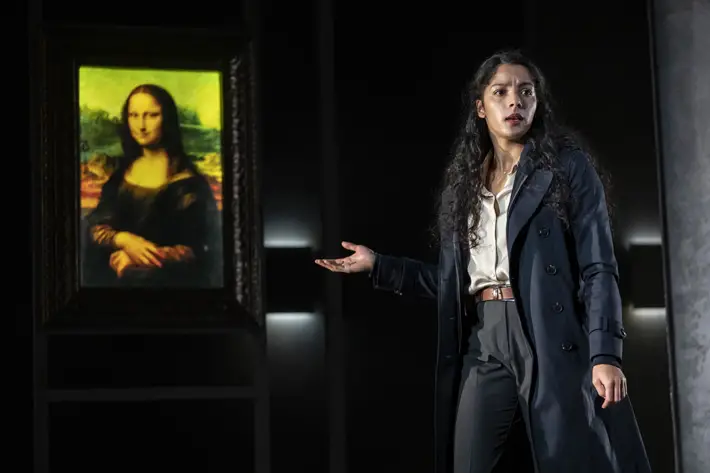 "Measured"
This production had a big task to condense all of that into a couple of hours but overall it made a good effort of it, thanks to various monologues by key characters explaining things as the story unfolds.
Ex-Eastenders actor Nigel Harman gives a measured performance as Prof Robert Langdon, the American symbologist who joins forces with French cryptologist Sophie Neveu after a murder in the Louvre museum in Paris. Hannah Rose Caton is compelling in the role as Neveu and doesn't affect a French accent, perhaps wisely, although Harman's American accent is decent enough.
As they investigate historical symbols and codes to unlock the mystery of what has happened, an alternative religious history emerges, one in which Jesus Christ and Mary Magdalene had a child together.
Langdon and Neveu's quest brings them into contact with Englishman Sir Leigh Teabing, played by Danny John Jules who will forever be Cat from Red Dwarf for me. Sorry Danny. That's not to say he doesn't do a good job here though, his character turning out to be not the helpful old man he first appears to be.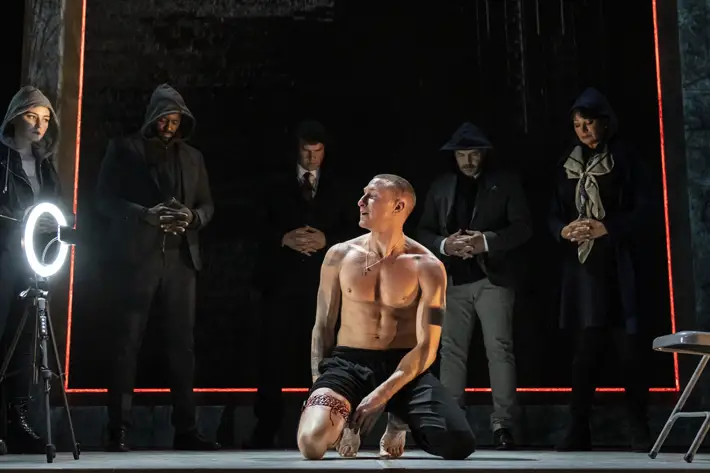 "Tension"
The well-created sets have a lot of work to do, taking us from the Louvre to Westminster Abbey, via Sir Leigh's study and the Temple Church. Special effects are used to convey the codes and symbols and to emphasise the torment of the self-flagellating monk Silas, played effectively by Joshua Lacey, although would a monk really be that well-toned?
In the second half there were attempts at some black humour, which sometimes seemed misplaced because they broke the tension. There was a reference to someone isolating during the Bubonic plague, clearly a nod to Covid, which didn't seem so funny given that it wasn't a full house probably because Omicron has taken its toll on theatre audiences.
There was enough appreciative applause at the end though and the cast did a good job of bringing this thought-provoking thriller to the stage, giving us plenty to think about on the way home.
'The Da Vinci Code' is at Sheffield Lyceum until Jan 29
images: Johan Persson