Berlin-based Yorkshire violinist – debut album out soon…
HOW LONG HAVE YOU BEEN PLAYING MUSIC? 25 years. I got my first violin when I was 8 years old.
ANY PAST BANDS OR COLLABORATIONS WE SHOULD KNOW ABOUT? I have a trio with Canadian Guitarist Aidan Baker and American percussionist Thor Harris (Swans, Amanda Palmer). I was also a member of Leeds band Hope and Social for six years before I moved to Berlin.
GIVE US 3 REASONS WHY WE SHOULD TRACK DOWN, LISTEN AND DISCOVER YOUR MUSIC?
I've always been fascinated by instrumental music that creates different worlds and transports you somewhere else. I try to do this with my music.
WHERE DO YOU SOUND BEST – FESTIVAL, CLUB, BEDROOM – OR SOMEWHERE ELSE?
Where there is a good sound system and preferably a good sound engineer!
WHAT WAS YOUR FIRST…
RECORD? Can – 1969.
CD? Black Rebel Motorcycle Club – Howl.
SO, WHEN IT ALL GOES RIGHT AND YOU'VE GOT A BOTTOMLESS PIT OF MONEY AND LONG QUEUE OF HANGERS-ON, WHAT WILL BE YOUR BIGGEST MUSICAL INDULGENCE?
A home in the countryside with its own studio and the ability to invite anyone there to make music for as long as we want with no limitations, my very own Shangri-la.
SO, WHEN IT ALL GOES WRONG AND YOU'RE LEFT BITTER AND TWISTED AND CURSING THE MUSIC INDUSTRY, WHAT DO YOU FALL BACK ON?
Creativity, and kindness.
WHAT ARE YOUR MUSICAL GUILTY PLEASURES…
Fleetwood Mac – Rumours.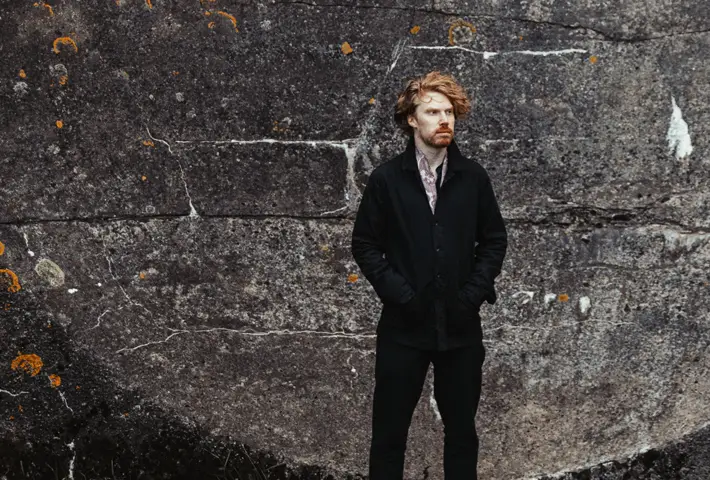 WHO ARE YORKSHIRE'S FINEST IN CULTURE, SPORT AND MUSIC?
Culture: Nathan Clarke – he is one of the most brilliant and inspiring contributors to the Yorkshire music scene. His ethos and un-abiding passion for music and live performance continues to amaze me.
Sport: Jasmine Harrison – she just became the youngest solo female to row the Atlantic Ocean. She's an inspiration
Music: Katie Harkin – I've been aware of her since my days in Hope and Social and she is constantly doing amazing things.
GO SEE THIS FILM: The King of Comedy – Martin Scorsese.
GO READ THIS BOOK: Girl, Woman, Other by Bernadine Evaristo.
GREAT LOST BAND/ARTIST: Sparklehorse.
LONDON, L.A OR LEEDS?: Leeds! (…with some regular trips to L.A).
AND FINALLY… AS YOU LEAVE THE STAGE, WHAT ARE YOUR PARTING WORDS?
Thanks for listening! Good night.
The debut album from Simon Goff, 'Vale' is released on 23rd April
For more info visit: facebook.com/simongoffmusic
images: Nic Kane