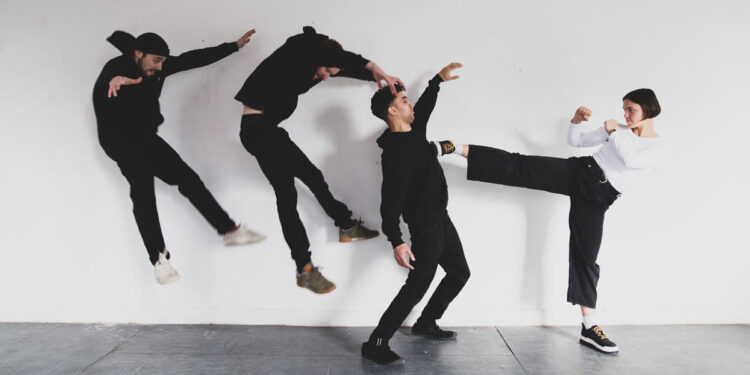 Synth-drenched future soul from Leeds…
YOUR NAME: Liv Bhattacharjee.
BAND NAME: Noya Rao.
WHAT DO YOU DO/PLAY? Vocalist.
HOW LONG HAVE YOU BEEN TOGETHER AS A BAND/PLAYING MUSIC? 6 years.
GIVE US 3 REASONS WHY WE SHOULD TRACK DOWN, LISTEN AND DISCOVER YOUR MUSIC?
We're Leeds grown.
Our output is pretty varied so there's something for everyone.
We're independent and independent music needs all the support it can get!
WHERE DO YOU SOUND BEST – FESTIVAL, CLUB, BEDROOM – OR SOMEWHERE ELSE?
We sound best live, in a venue with a mega sound-system so you can really feel the synth bass.
WHAT WAS YOUR FIRST…
RECORD? I only got a record player about 6 years ago so it was Nick Hakim's EPs 'Where Will We Go?' 1&2.
CD? Oh god, probably Shaggy – 'It Wasn't Me' single. I can't believe we bought singles on CD!
DOWNLOAD? I don't really download- more into physical or streaming.
SO, WHEN IT ALL GOES RIGHT AND YOU'VE GOT A HUGE QUEUE OF HANGERS-ON AND A RIDICULOUS MANSION, WHAT WILL BE YOUR BIGGEST INDULGENCE, MUSICAL OR OTHERWISE?
I'm no Stravinsky but I'd buy a Steinway grand piano to go in my ridiculous mansion.
SO, WHEN IT ALL GOES WRONG AND YOU'VE ACRIMONIOUSLY BROKEN UP CITING HUGE MUSICAL DIFFERENCES, WHAT DO YOU FALL BACK ON?
Carpentry and karate teaching.
PLEASE CITE SOME INTER-BAND MUSICAL DIFFERENCES…
"That'll do." "No, you need to play that again." – some of us have different standards of what makes the cut! But we don't disagree on much.
WHO ARE YORKSHIRE'S FINEST IN CULTURE, SPORT AND MUSIC?
Culture – Northern Ballet.
Sport – Jess Learmonth GB Triathlete – you don't get more Yorkshire than this lass.
Music – Gotts Street Park.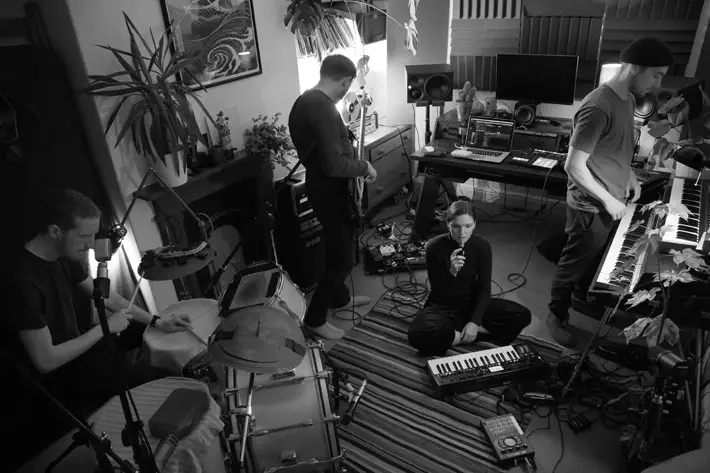 NAME YOUR SUPERGROUP – WHO'S PLAYING WHAT, WHO'S ON VOCALS AND WHO'S YOUR BEZ?
Nick Hakim – Vox
Cory Henry – keys and extra vox
Pino Palladino – bass
Chris Dave – drums.
GO SEE THIS FILM: Sound Of Metal.
GO READ THIS BOOK: A Confederacy Of Dunces – John Kennedy Toole.
GREAT LOST BAND/ARTIST: Sylvia Robinson.
WOULDN'T BE CAUGHT DEAD SUPPORTING: Justin Bieber.
LONDON, L.A OR LEEDS?: Leeds obviously.
AND FINALLY… AS YOU LEAVE THE STAGE, WHAT ARE YOUR PARTING WORDS?
"If you want an encore, I'm afraid we've played all our songs…" – fortunately we've got a bit more music now.
For more info visit: facebook.com/noyaraomusic
PPL Momentum Accelerator funding supports exciting artists with a growing fanbase and who are working to establish a music industry team. The full PPL Momentum Music Fund is for artists with a team already in place and at a tipping point, ready to take the next step in their careers.  The next deadline for the PPL Momentum Music Fund support is 24th May 2021 at 6pm.  Applications can be made via the PRS Foundation website.