Sound of Metal (2019) – Film Review
Director: Darius Marder
Cast: Riz Ahmed, Olivia Cooke, Paul Raci
Certificate: 15
by @Roger Crow
Two of the greatest films about drumming have yet to be made. One is the story of Def Leppard standing by fellow musician Rick Allen after a crash claimed his arm. The other is documented in Phil Collins's (brilliant) autobiography about his problems after taking injections to ensure he could carry on drumming, despite his body telling him not to.
With Sound of Metal, Riz Ahmed has been deservedly Oscar nominated for his turn as Ruben, a bleached blond, ripped, tattooed drummer whose commitment to his craft is covered in the opening minutes. His touring shows with girlfriend Lou have taken their toll, and one day he loses his hearing.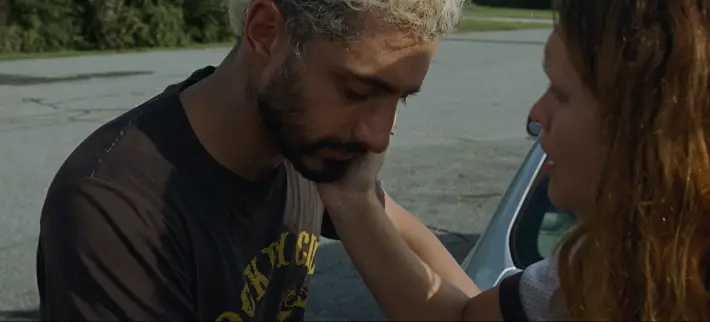 "Powerful and affecting"
Ruben is an addict whose personal demons have already threatened to destroy him. His new deafness is the thing which could push him over the edge. But when a consultant advises him of his options, he thinks an implant is the solution to his problems. And it might well be, but they don't come cheap, so when he is taken in by Joe, the big cheese at a rural deaf retreat, Ruben comes to terms with his lack of hearing. But that inner peace he really needs still eludes him as he tries to get enough cash for his implant operation.
From the minute he burst onto the scene with Chris Morris's phenomenal Four Lions, Ahmed proved he was a force to be reckoned with. Little wonder he was snapped up for big budget projects like Rogue One and Jason Bourne. Here he steals every scene he's in, with a committed, powerful and affecting performance which should touch a chord with many. The footage of him teaching hearing-impaired kids is often touching and naturalistic, and there's rarely a false note in the entire movie.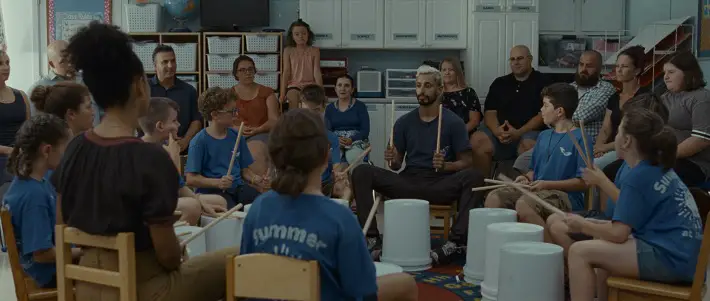 "Simply outstanding"
Equally as brilliant is Olivia Cooke as Lou, one of those actresses who effortlessly blends into her roles, whether in indie dramas like Me, Earl and The Dying Girl, or Spielberg's superb effects fest Ready Player One. The fact I had no idea it was her until after the movie was over tells you a lot.
Writer/director Darius Marder does an excellent job of sustaining the attention throughout. And as for Paul Raci? Just give him a shelf full of awards now, because his turn as Ruben's zen-like mentor Joe is simply outstanding.
Some might pigeonhole this as "Whiplash meets Children of a Lesser God", but forget whichever convenient label is attached to Sound of Metal. Yes, it's pure Oscar and Bafta bait, but it's beautifully made, inspired, and with those outstanding turns by Ahmed, Cooke and Raci, it could be THE one to watch come awards night.
Sound of Metal will be released in UK cinemas from 17th May, after being made available on Amazon Prime Video in the UK from 12th April