A Q&A with Joshua Burnell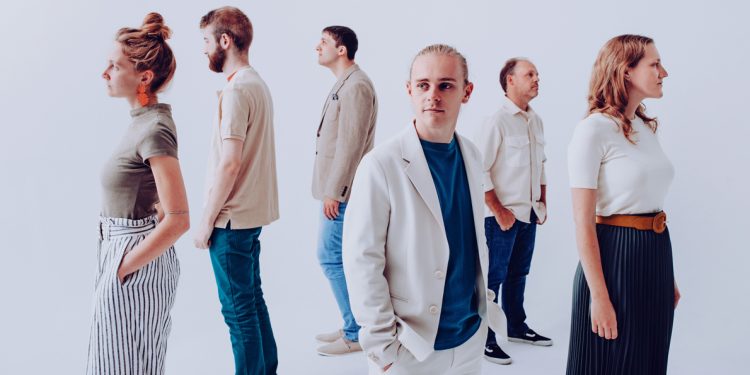 Trad-folk futurism, from York…
NAME: Joshua Burnell
WHAT DO YOU DO/PLAY? Piano, Hammond organ, acoustic guitar and in the heat of the moment, tambourine.
HOW LONG HAVE YOU BEEN TOGETHER AS A BAND/PLAYING MUSIC?
I've been writing and playing for as long as I can remember, seriously for seven years and with the current band line-up for four with a two-year pandemic break in the middle.
GIVE US 3 REASONS WHY WE SHOULD TRACK DOWN, LISTEN AND DISCOVER YOUR MUSIC?
1. To have a great time.
2. To escape reality for a bit.
3. To get sucked into some great stories.
WHERE DO YOU SOUND BEST – FESTIVAL, CLUB, BEDROOM – OR SOMEWHERE ELSE?
In a dark, intimate venue with moody lighting, but I think we'd sound great at the Royal Albert Hall.
WHAT WAS YOUR FIRST…
RECORD? My first LP was inherited from my Dad – Argus, by Wishbone Ash. Still up there in my top ten albums.
CD? A Night At The Opera by Queen, age seven. Shortly followed by every other Queen album. I collected them like Pokemon cards.
DOWNLOAD? Can't remember, but I don't miss that era!
SO, WHEN IT ALL GOES RIGHT AND YOU'VE GOT A HUGE QUEUE OF HANGERS-ON AND A RIDICULOUS MANSION, WHAT WILL BE YOUR BIGGEST INDULGENCE, MUSICAL OR OTHERWISE?
A studio with a grand piano where I can jam with friends, write, record and create. I think wistfully about that literally every day. I'm on a mission to make it happen.
SO, WHEN IT ALL GOES WRONG AND YOU'VE ACRIMONIOUSLY BROKEN UP CITING HUGE MUSICAL DIFFERENCES, WHAT DO YOU FALL BACK ON?
Whether I'm playing to five-thousand or five people, I hope I'm still playing music until I shuffle off this mortal coil. I also love recording and producing other artists but I hope I still get to do that without it all going horribly wrong!
CITE SOME INTER-BAND MUSICAL DIFFERENCES…
Most of the musical disagreements happen in my own head – I think I want to do too many different things and need to separate out the projects at some point. At the moment, I'm playing about with different styles and sounds which makes for an eclectic live show, but must be demanding for the current members of my live band. But they're incredibly supportive of anything I throw at them. I'm very lucky. We all have different musical tastes, but we're also all very open-minded and can appreciate great music even if it's not our cup of tea.
WHO ARE YORKSHIRE'S FINEST IN CULTURE, SPORT AND MUSIC?
Culture: Judi Dench
Sport: Locomotyv FC, obviously
Music: The Spiders from Mars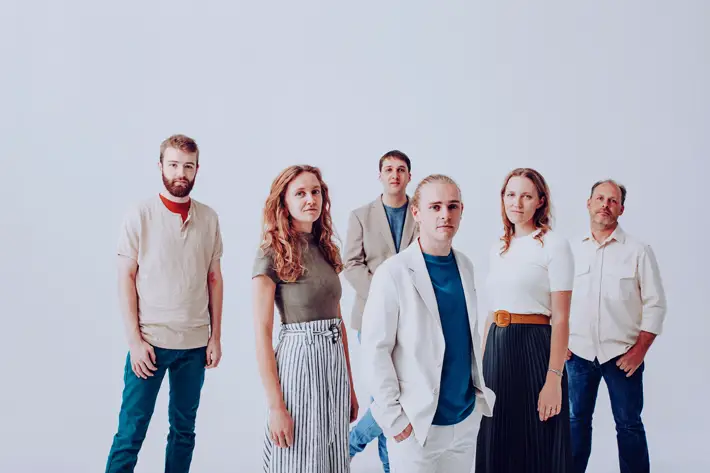 NAME YOUR SUPERGROUP – WHO'S PLAYING WHAT, WHO'S ON VOCALS AND WHO'S YOUR BEZ?
David Gilmour on guitar, Gail Ann Dorsey on bass, Phil Collins from 1973 on drums, Tori Amos on keys, Bob Dylan on lyrics, Ray Cooper on percussion and Sandy Denny on vocals dueting with a Diamond Dogs-era Bowie. While we're at it, we may as well have Kate Bush on choreography and Noel Fielding on costume design. And John Williams conducting the London Symphony Orchestra in the background. The orchestra would have to do whatever dance Kate comes up with too.
GO SEE THIS FILM: The Grand Budapest Hotel.
GO READ THIS BOOK: Landfill Mountains by Rab Ferguson.
GREAT LOST BAND/ARTIST: Band: The Intergalactic Touring Band. Artist: Shelagh McDonald.
WOULDN'T BE CAUGHT DEAD SUPPORTING: Limp Bizkit. Because I would be caught dead – their audience would literally kill me.
LONDON, L.A OR LEEDS?: London – but why wasn't Brid an option!?
AND FINALLY… AS YOU LEAVE THE STAGE, WHAT ARE YOUR PARTING WORDS?
At the end of one particularly exhausting show, I had clearly lost it by this point and closed with, "Thank you all and enjoy… the rest of your lives!" It was #AccidentalPartridge at its best…
On tour shortly, Joshua Burnell and Band play 14 October – Greystones Sheffield, 16 October – The Crescent York, 22 October – Otley Courthouse
For more info visit: joshuaburnell.co.uk