Introducing: Cobalt Chapel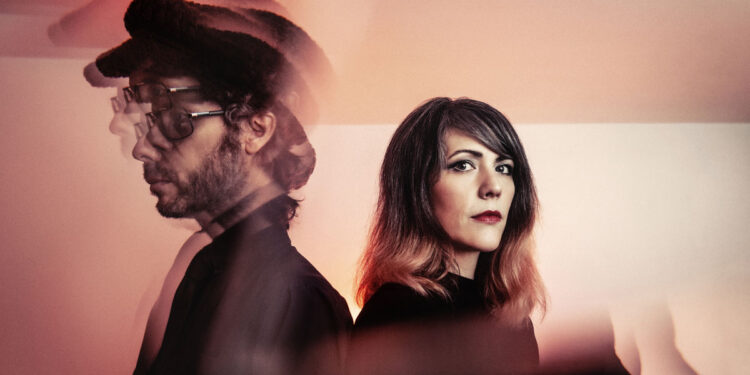 Psychedelic prog, grounded in the Yorkshire earth – from Sheffield…
YOUR NAME: Jarrod Gosling & Cecilia Fage.
BAND NAME: Cobalt Chapel.
WHAT DO YOU DO/PLAY? Vocals/Clarinet/Organs/Keyboards/Guitar/Bass/Drums/Recorder.
HOW LONG HAVE YOU BEEN TOGETHER AS A BAND/PLAYING MUSIC? Since 2014.
GIVE US 3 REASONS WHY WE SHOULD TRACK DOWN, LISTEN AND DISCOVER YOUR MUSIC?
– It looks weird on the outside, but it's very catchy on the inside.
– We've accidently created our own genre, but we have no idea what it is.
– Snap! Crackle! Pop!
WHERE DO YOU SOUND BEST – FESTIVAL, CLUB, BEDROOM – OR SOMEWHERE ELSE?
In a church.
WHAT WAS YOUR FIRST…
RECORD? The Specials – More Specials – (Jarrod) 'Heaven is a Place on Earth' 12" – Belinda Carlisle (Cecilia).
CD? Japan – Oil On Canvas.
DOWNLOAD? We're too old to remember!
SO, WHEN IT ALL GOES RIGHT AND YOU'VE GOT A MANSION AND A SUPERMODEL GIRL/BOYFRIEND, WHAT WILL BE YOUR BIGGEST MUSICAL INDULGENCE?
Jarrod: I would be busking as I would have been thrown out by my wife for having a supermodel girlfriend!
Cecilia: I rather fancy a 17th century harp (to be played by my supermodel boyfriend).
SO, WHEN IT ALL GOES WRONG AND YOU'VE ACRIMONIOUSLY BROKEN UP CITING HUGE MUSICAL DIFFERENCES, WHAT DO YOU FALL BACK ON?
Busking and sheep wrangling.
CITE SOME INTER-BAND MUSICAL DIFFERENCES…
We agree on practically every musical point/reference. We both listen to a similar wide range of stuff. We're mods and rockers!
WHO ARE YORKSHIRE'S FINEST IN CULTURE, SPORT AND MUSIC?
Culture: Michael Palin.
Sport: Ian Davies, Former World Champion Toe Wrestler.
Music: Philip Oakey.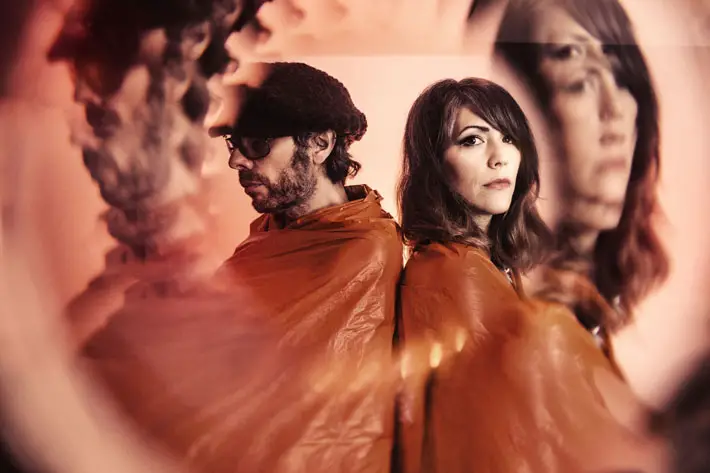 NAME YOUR SUPERGROUP – WHO'S PLAYING WHAT, WHO'S ON VOCALS AND WHO'S YOUR BEZ?
Miles Davis: Trumpet and direction
Basil Kirchin: Writing and arrangement
Mike Oldfield (1972-1980 era): Electric guitar
Chris Squire: Bass
Bill Bruford: Drums
Todd Rundgren: Guitar, vocals and production
Ann Wilson: Vocals, Flute, Guitar
Klaus Schulze: Organs and synthesizers
The dancer from Tales Of The Unexpected: Our Bez!
Sorry, it's a supersize group! What a cacophony! We'd buy it!
GO SEE THIS FILM: The Thing.
GO READ THIS BOOK: The Followers by Dylan Thomas.
GREAT LOST BAND/ARTIST: Locomotive.
WOULDN'T BE CAUGHT DEAD SUPPORTING: Mister Wally Custard (Barnsley based clown).
LONDON, L.A OR LEEDS? Leeds!
AND FINALLY… AS YOU LEAVE THE STAGE, WHAT ARE YOUR PARTING WORDS?
Thank you. Thank you. Stay put for Mister Wally Custard!
The new album by Cobalt Chapel, 'Orange Synthetic' is released on January 29th on orange vinyl, CD and digital
For more info visit: facebook.com/cobaltchapel
images: Alex Lake