Fawlty Towers: The Complete Collection Remastered – Review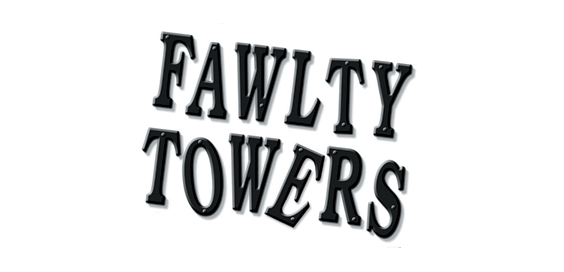 By James Robinson
What more can be said about Fawlty Towers, John Cleese and Connie Booth's masterclass in sitcom writing?
Forty-odd years later, it is still rightly regarded as the high watermark in television comedy: the series that did everything right and never allowed itself to grow stale. Only two short series were ever produced, but Booth and Cleese packed so much into each of these twelve episodes – poring over every individual script for months at a time – that there is at least twice as much top quality material here than could be found in many other sitcoms of the era. The most famous lines and scenes still loom large in the folk memory. 'Don't mention the war' has long been absorbed into the British lexicon.
Basil Fawlty is one of the great comedic anti-heroes. He follows in the tradition of pompous blow-hards like Tony Hancock and Captain Manwairing, and can be discerned in subsequent monsters like David Brent and Alan Partridge. Nevertheless, Fawlty is also strangely lovable. He may well be self-important, rude and prone to demented behaviour but he also regularly finds himself the hapless victim of cruel fate. Certainly it's true that he hates all of his hotel's patrons, but so would anybody if they so often turned out to be con-artists, wide-boys, mercurial (and profoundly deaf) dowagers or insatiable French tourists.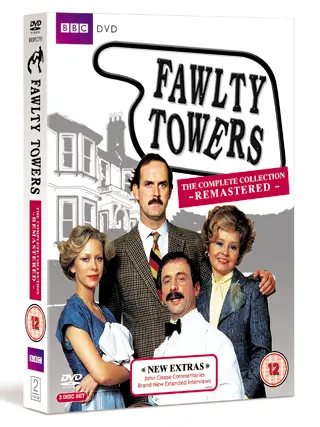 Basil's success as a character owes everything, of course, to the bravura performance of his creator. He might have milked this shtick through decades of adverts (even recreating Fawlty Towers' famous Mini-bashing scene for a recent Specsavers ad), but nobody does 'man on the verge of a complete meltdown' quite as well as John Cleese. His sudden eruptions of frustration or eye-bulging despair – you can practically see the steam pouring out of his ears – are first class examples of physical comedy.
"Deservedly iconic"
Some of the set pieces, like the business with the car, or the insane goose-stepping he does in a seriously misguided attempt to placate a party of German guests, have become deservedly iconic, but the programme is filled with similar pratfalls and offbeat business. Few actors could rip their shirt off, collapse and then return to their feet in one swift movement – as Cleese manages in the series 2 episode 'A Communication Problem' – while also maintaining a certain weary dignity.
Cleese's domineering performance tends to overshadow the rest of the cast, but his madcap antics are emphasised by the smart underplaying of the supporting roles. Prunella Scales as Basil's wife Sybil manages to convey an air of long-suffering that helps justify her brusque dealings with her husband. You'd be a battleaxe too if forced to live with such a man.
Connie Booth, who never gets enough credit for co-writing the series, was also an underrated actress. She lends subtlety to her role of Polly, the put-upon housemaid. She's generally the most stable and level-headed of everyone at the hotel, but there's also an air of mischief about the character's willingness to indulge in Basil's schemes. She doesn't hesitate to cover up for him when he puts money on a horse against Sybil's orders or – in one of the most famous episodes – help him in his ill-advised attempts to hide the body of an unfortunately deceased guest without any of the other patrons noticing.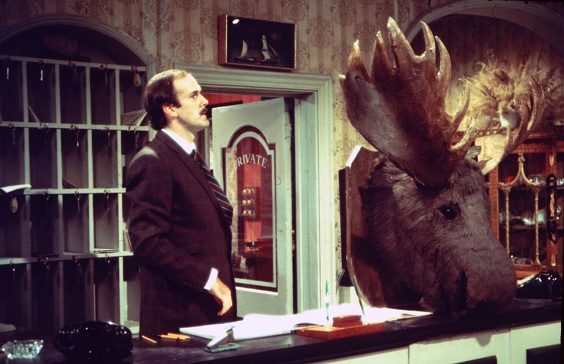 "Breakneck pace"
Andrew Sachs, meanwhile, came in for some criticism for his performance as the gormless Spanish waiter Manuel. It's certainly unlikely such a ludicrous ethnic stereotype would make it past a script editor today, but as it stands the character is a lovable dope, and Sachs plays him with goofy charm.
Besides, it's hard to worry too much about the ethical implications of Sachs' character when the episodes barrel along at such speed. In interviews, Cleese has discussed his theory that comedy ought to be played faster on TV than on stage, because people don't laugh for as long when they're watching TV alone. This is reflected in the episodes' breakneck pace, although they are so expertly honed that even the viewer at home can't help laughing as long and loud as any theatre audience.
Fitting for a series of this stature, the BBC box set in jammed with special features, including extensive interviews with the main cast, along with entertaining and informative commentaries on all episodes from John Cleese, along with series producers John Howard Davies and Bob Spiers.
Most intriguing is a promotional vignette from the mid-nineties exploring Torquay hotel The Gleneages, which legendarily inspired the series. The real-life Fawlty Towers was a much bigger and better-appointed operation than that of the series, although various testimonies from former staff and guests reveal that its original proprietor (now long gone) was as formidable as the character he inspired.
'Fawlty Towers: The Complete Collection Remastered' from the BBC is out now from Amazon and major supermarkets