The Rebel (1961) – Film Review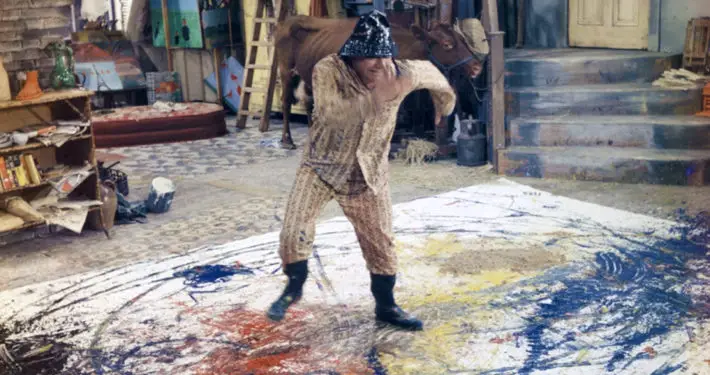 Director: Robert Day
Cast: Tony Hancock, George Sanders, Paul Massie
Certificate: U
by Roger Crow / @RogerCrow
On September 11, 2002, I wound up at the home of Ray Galton. He'd invited me to do one of those Q&As about perfect dinner parties. I'd explained a phoner would be faster and easier given the distance, but Ray wanted a face-to-face chat. Which was fine by me. After all, as someone weaned on Galton and Simpson's work with Hancock's Half Hour, it was too good an opportunity to miss.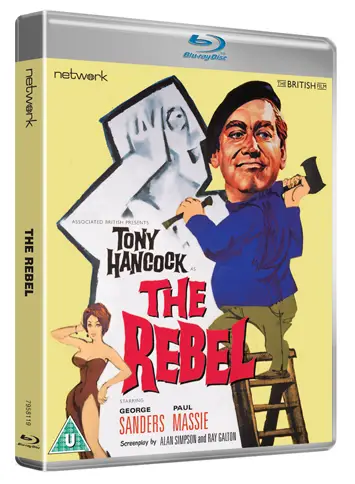 Ray explained he'd just been invited to an exhibition inspired by classic movie The Rebel. Together with fellow writer Alan Simpson we did the Q&A, and I promised myself I'd watch the film again.
"Visually splendid"
Seventeen years later I finally manage it, and I'm stunned by how well it stands up. The restored HD version looks like each frame has been meticulously cleaned. And like all artists who pay the bills in an office, it's hard not to fall in love with The Rebel all over again.
The fact Hancock is playing a version of himself, unlike follow up The Punch and Judy Man, is fascinating. And there are so many wonderful supporting stars, from George Sanders (on top form) and Irene Handl to Oliver Reed and John (War Games) Wood.
It's remarkable that this was made in 1961. It's not just visually splendid, but that script is superb. A reminder of Galton and Simpson's genius. Hancock is a natural, far more at ease here than he was when his radio show was converted to TV. Just a shame he severed ties with Ray and Alan for the cinematic follow up.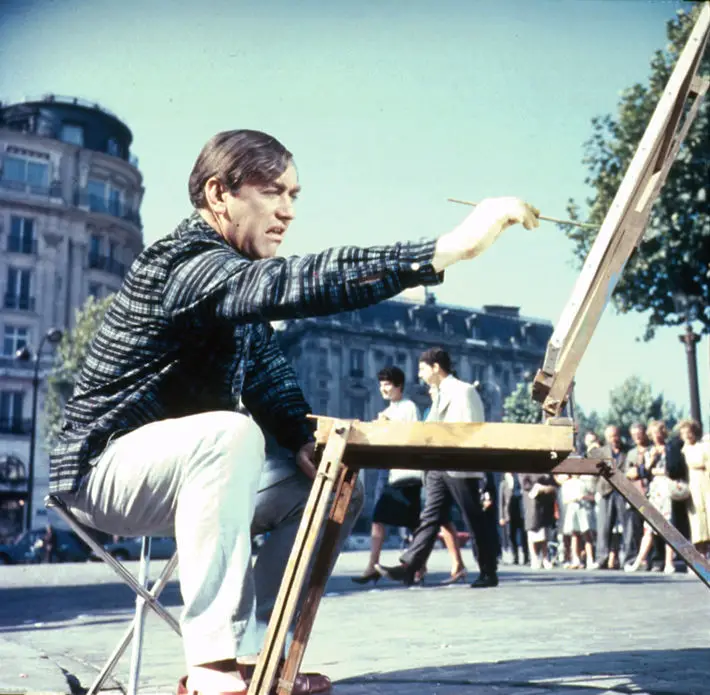 "Hugely appealing"
I can see Tim Burton remaking it, but if he did it's anyone's guess who he'd get to fill the paint-splattered boots of Hancock. He and his production designers could match the sets and feel, but the star of the show is impossible to recreate. His pomposity might put some folks off, but his desire to create art and influence over a new wave band of oddballs is hugely appealing. And with stars like Nanette Newman and Jean Marsh being gloriously weird, it's the film that keeps on giving.
I'm not surprised The Rebel has become so acclaimed over the years. It's a genuine masterpiece which may have attempted to send up the art establishment, but struck a resounding chord of truth that's as relevant today as it was almost 60 years ago: art is whatever you can get away with.
Like a restored painting, the film has scrubbed up very well and now looks better than ever. The theatrical trailer and image gallery are welcome bonuses.
In a word? Marvellous.
The film has been scanned to 2K resolution from the original 35mm A+B camera negative and restored in its original theatrical aspect ratio of 1.66:1. The restoration carried out involved careful grain management, both automated and manual removal of film dirt and damage, and correction of major instability, warping and density fluctuations.
'The Rebel' is released on Blu-ray by Network, £17.99