Keith Jack, Actor – Interview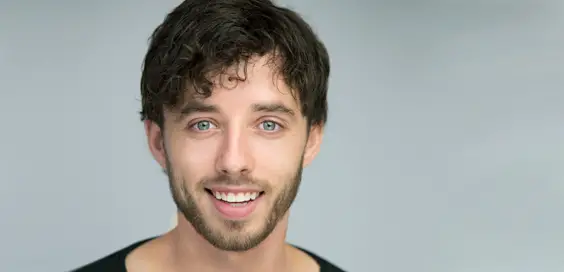 An interview with Actor, Keith Jack
by Sammy Jones
After a long association with Joseph and the Amazing Technicolor Dreamcoat, Fame: The Musical is a chance for actor Keith Jack to stretch his wings a little, and he is relishing the thought of playing Nick Piazza in this modern classic.
He says: "It's a completely different role for me, for one I don't wear a loincloth, and I'm not topless, which is quite nice. I get to wear clothes! People will come along and expect something of me and see something slightly different.
"Nick is an actor who started off doing a TV commercial, and became famous from doing younger stuff, but he wants to go away and train to become a 'real actor' to do Shakespeare, and not just be seen as 'that TV boy," Keith says, explaining his character. "He finds interest in a girl called Serena, and falls in love with her as the show goes on. He realises there is more to life than just books and learning, and sees that he can let himself go a bit with her.
"She is a little bit quirkier than the average girl and doesn't take herself too seriously, and Nick finds that quite interesting. At the end of the show they may or may not get together – you'll have to come and see to find out!"
"It was hard to prove that I was good enough"
Nick isn't the only one with a love interest in this story, and the script is bursting with colour and depth. "Fame shows every character's individual story and how they have got through the three years at theatre school. It is about how their characters have grown up, and how they link along the way.
"Of course it is completely different, but Les Miserables also does that a lot too – you could follow Jean Valjean, Enjolras or Marius, but you get to the end and they are all together. The thing about Fame which I love is that you could see the show on the Monday and watch one thing, then come back on the Thursday and see something completely different, because there are so many stories to follow."
Keith feels a certain affinity for his character too: "I got given a big opportunity doing the TV programme (Any Dream Will Do) a few years ago, and have spent the last 10 years working away doing loads of different shows, concerts and albums, to keep working and show that I'm a real actor and not some TV hack. When I came out of the programme it was hard to prove that I was good enough, and that I was right for something. Very much a part of the character is the same as what I had to deal with.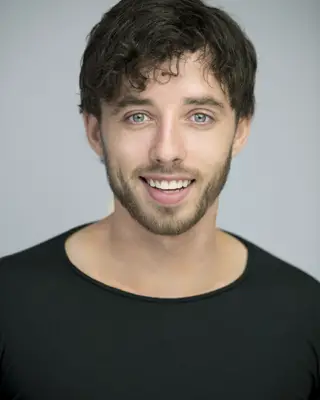 "When this part came up, I was like 'Oh my God, it's like the part of my life when I came out of that programme.' Your hard work starts after the show. It's the same pressure that Nick has."
"It is such an iconic show"
Since Any Dream Will Do, Keith has forged a great career as a singer (his many highlights include performing for the Queen and at Andrew Lloyd Webber's birthday concert) and on stage he is an in-demand star of pantomime. And he has an ardent fan base that follows his every move, which Keith feels is one of the best things about having fame: "People come from all over the world to see shows that I'm in and it has been amazing to feel that appreciation and kindness from people," he says.
Fame – The Musical is set in New York's High School For the Performing Arts, which means that Keith has to swap his Scottish accent for a Stateside one. "I had an American accent for the last show I did in London, Forever Plaid. The more you do it, the better it becomes. I've got a few friends who are American so I ask them for advice, and I had a dialect coach during rehearsals to make sure it's on point. In this process I've not been told it's bad, so that's a good thing!" he laughs.
Keith is thrilled to be touring again – Fame sees him on the road for the first time in four years. It is a lengthy stint too, which carries through to August 2019.
The attraction to Fame was threefold: "It is such an iconic show, and I've worked with producers Selladoor before, and wanted to work with them again. When this came up and I saw Nick Winston was directing and choreographing I jumped at the chance to be involved," he enthuses, "Nick's ideas, and the ideas of the creative team are amazing. Audiences will be on their feet at the end of the show having followed a massive journey," Keith promises.
"They will really feel the heart of this show, and obviously they will be singing the iconic number, 'Fame'!"
'Fame: The Musical' is at York Grand Opera House, March 4-9, 2019