Eclectic rock trio from Taunton, Massachusetts…
What's the title of your latest release, and what does it mean to you?
'Swells' is a song that makes you feel happy! The song itself is a bit more about life's adversity.
What was the hardest part about putting this release together, and why?
Seems like it's always a financial struggle to generate money for an original band!
Who produced the release – what did they bring to it?
A friend to the band produced and recorded for us. He also is the PM and audio engineer for a successful touring band! His ear and experience in different music than our helped shape this recording.
What do you want the listener to take away from listening to your music?
We always want someone to get the feeling the song is theirs, be relatable.
How does a track normally come together? Can you tell us something about the process?
Our actual recording method so far is to bring mostly finished material into the studio. We haven't had the chance to just write in a studio yet. Typically, it's guitar and vocal scratch tracks and built up from there starting with drums.
What band/artists have influenced you the most since you started this project, and why?
If I don't go individually by member, the things that influence this band the most would be our contemporaries. We are all out here trying to be original, trying to survive, trying to entertain, creating, working, constantly pushing to stand out. Without a community, it becomes such a struggle into a void!
What countries would you like to tour? Are there any standout venues you'd like to play in?
We want to tour Canada while its warm! Go and drop this party on the SODEH label headquarters! Locally I'd love to play the Wilbur in Boston.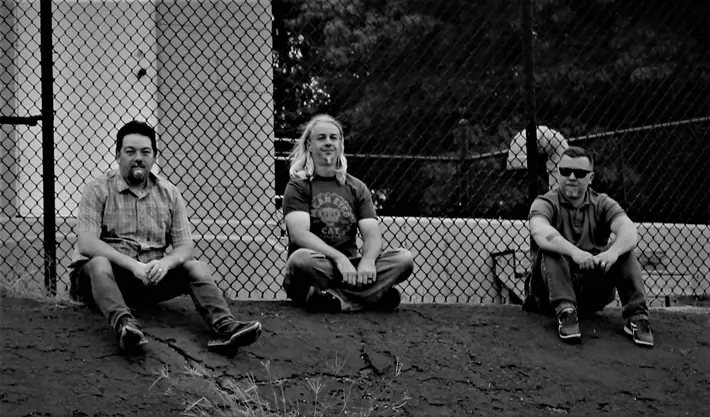 If you could pick one track for our readers to listen to in order to get a taste of your music, what would you pick, and why?
Well, that's asking to pick a favourite child isn't it. Of course, we are all about our new single 'Swells'.
What ambitions do you have for the band/your career?
We want to push on a bring this show as far as we can manage! Roll out and see the people!
Finally, as you leave the stage, what are your parting words?
Find the music that makes you feel! Be happy! The Bind thanks you!
For more info visit: facebook.com/TheBindRocks