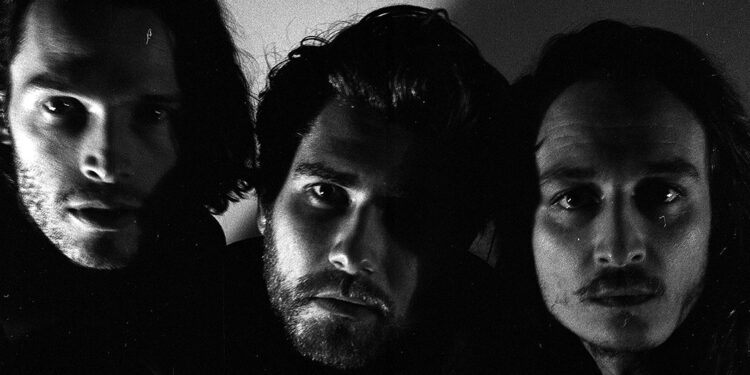 New London-based trio, blinking out of Covid – here's Joe from SUNKIN…
What's the title of your latest release, and what does it mean to you?
'Short and Sweet'. This is a very personal song, originally written as a therapeutic love letter and not intended to be a song, let alone a single. Once I realised the vulnerability in the song resonated with people and the theme was universally relatable, the decision was made to release it.
What was the hardest part about putting this release together, and why?
It was relatively hard to work out how we were going to record this song. Playing live, 'Short and Sweet' is the most stripped-back song in our set – mainly just a single guitar and vocals. We had to decide whether to keep this vibe or to build the track up with textures and timbres. In the end, we decided to build it and I'm glad we did. However, it took a lot of demos to get it right.
Who produced the release – what did they bring to it?
First, we recorded the guitar parts with Matt Lysser. 'Short and Sweet' is quite a traditional song in its structure and chord progression so I wanted to expand its dynamic feel and build the guitar parts, making them more spacious and reverb-y. Matt was a great help with this. Then we took the track to Animal Farm studios where we worked with the great Mat Leppanen. Mat helped glue the song together and offered his experience and advice on some of the key decisions of the track.
"Thought-provoking and beautiful"
What do you want the listener to take away from listening to your music?
I'd like to think I write our songs as honestly and as openly as I can. I would describe my lyrics as melancholic stories with flickers of hope. But it's the hope in them that I want the listener to take away. Most of my songs are about past relationships, my experience with mental health conditions, sometimes social or political issues, but always with an emotionally provocative stance.
How does a track normally come together? Can you tell us something about the process?
I am the predominant songwriter in SUNKIN. I will usually write the song stripped back on an acoustic guitar, then take it to the boys. We then start to decorate the canvas and make a tune out of it. With their musical wizardry, Hector and Declan help structure and arrange the songs.
What band/artists have influenced you the most since you started this project, and why?
Man, this is such a hard question. After giving this a lot of thought, I'm going to go with Jeff Buckley. Buckley had a rare ability to take many different genres of music and incorporate them into one piece of music, yet still making each song sound so distinctively Jeff Buckley. On top of this, his lyrics were thought-provoking and beautiful. Nothing has ever inspired me as much as Buckley's songs have. Current artists that have influenced me are Sam Fender, Tamino, Middle Kids, Jade Bird, and Leap, to name a few.
What countries would you like to tour? Are there any standout venues you'd like to play in?
What countries 'wouldn't' I like to tour?! To be able to travel and explore while playing music would be my dream come true. To be able to tour in North Korea would be something – maybe one day? After a year sparse from live music, we don't feel too picky but our dream venues to play would be The Roundhouse, Shepherd's Bush Empire, Union Chapel, and Oslo.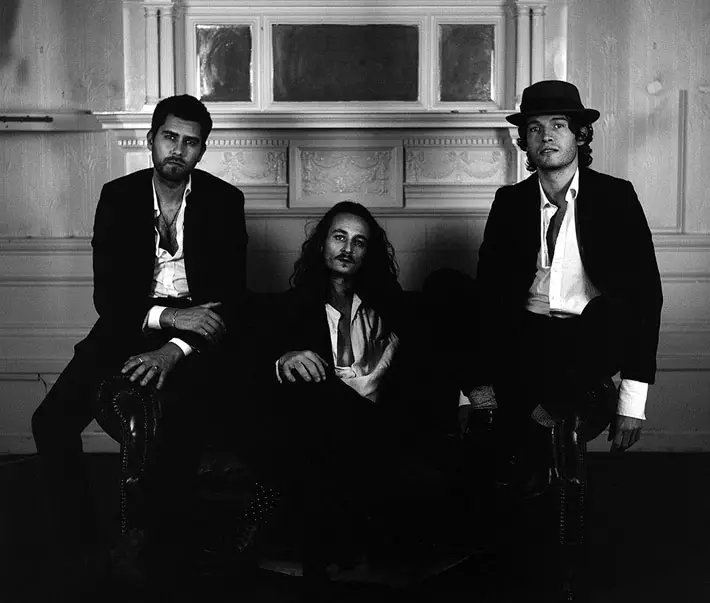 "Dynamic slow burner"
If you could pick one track for our readers to listen to in order to get a taste of your music, what would you pick, and why?
In May of last year, we released our debut single 'The Pond'. 'The Pond' is about a past long-distance relationship of mine, travelling between London and New York. 'The Pond' is a reference to the Atlantic. This song was written during the relationship and gives off a sense of longing and hope. Personally, my proudest moment in SUNKIN was after we'd finished recording it. Taking a step back and reminding myself what it meant to me after all the hard work. The journey to that point was long and hard at times. Overcoming self-doubt, illness, and circumstantial turmoil to get to the position where I was able to tell that story. I feel that it sonically and lyrically represents us as a band. It's a dynamic slow burner with meaningful lyrics.
What ambitions do you have for the band/your career?
Honestly, it's pretty simple. To earn a modest living doing what we love, which is playing live music, writing, recording, and everything that goes with it; to live and breathe music. Our general career goals are to record albums, tour, and meet/work with lots of fuc*ing amazing people. Also, to defy the current ways of the industry by monetising our music. HOPEFULLY, one day, being able to put a deposit down on a house.
Finally, as you leave the stage, what are your parting words?
Haha! Nothing too inspirational! It's been so long since we played a show (Covid) I'm struggling to remember. I think I just thanked everyone that needed to be thanked, i.e., the sound/lighting men, headlining band and the audience. The last show we played was at Omeara – I remember I did one of those cringy/cliched walks off the stage that singers do before the song even ends, leaving the rest of the band to finish the song.
For more info visit: facebook.com/sunkinmusic