Introducing: Emma Saville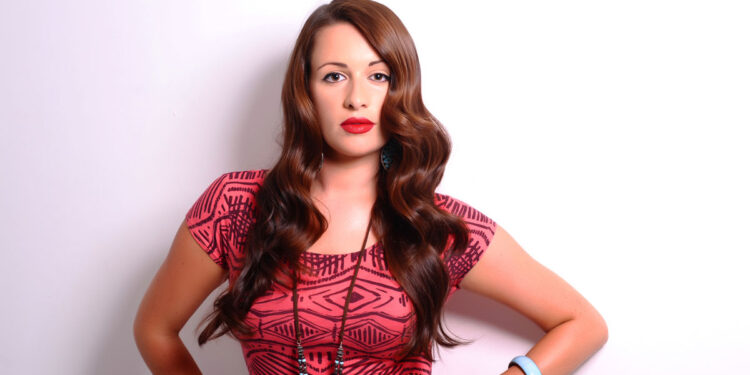 Soulful jazz-pop with Latin influence, from Sheffield…
YOUR NAME: Emma Saville.
HOW LONG HAVE YOU BEEN PLAYING MUSIC?
I've loved music for as long as I can remember. We often danced around our kitchen listening to everyone from Tina Turner, Ladysmith Black Mambazo, The Beatles and Roy Bailey. This meant I was encouraged to listen to a wide range of genres from a young age. In terms of training, I started learning clarinet age seven, had a year of piano lessons aged nine, and then a year of guitar lessons aged 13. Additionally, I had vocal lessons for several years from age 11, I trained classically at first, and then had a year's jazz coaching from the amazing Sheffield based singer/songwriter, Sally Doherty. Ooh and self taught myself to play a bit of ukulele two years ago. I'd only call myself a baby musician, but being able to read music/having some understanding of music theory definitely helps with song writing.
ANY PAST BANDS OR COLLABORATIONS WE SHOULD KNOW ABOUT?
I'm best known for my chillout/downtempo single, 'Be as One'. Produced by MinusBlue, the original song and several remixes are on over 200 compilations worldwide with over five million combined streams on YouTube and two million on Spotify. This highly successful track and five others ('Ocean Sky', 'Close Your Eyes', 'Souvenir', 'Sweet Harmony' and 'In Your Arms') were incorporated into MinusBlue's first album, Clear Blue Eyes. The album went on to feature highly in many downtempo charts and has been successful on Spotify, iTunes and YouTube, with millions of streams to date. Clear Blue Eyes was signed by Mustard Music Publishing Ltd in 2012 and is available from Apple Music / iTunes, Amazon and other outlets. The second MinusBlue album, Living Life in Phases was signed to Seamless Recordings and released in March 2013. On this album Saville wrote and sang 'Breathe' and 'Watching the Sky'. In addition to the two Minusblue album's that I wrote on, I was one of the lead singers of Orquesta Estelar between 2012 and 2016, one of the hottest Latin bands in London.
GIVE US 3 REASONS WHY WE SHOULD TRACK DOWN, LISTEN AND DISCOVER YOUR MUSIC?
1. My jazzy, soulful sound will allow you to sit back and float away.
2. I write about real, emotive experiences and try to avoid cliché lyrics like the plague.
3. My empowering songs are about love, loss and overcoming life's obstacles – you'll like them, honest 🙂
WHERE DO YOU SOUND BEST – FESTIVAL, CLUB, BEDROOM – OR SOMEWHERE ELSE?
My home studio and live gigs anywhere 🙂 I also love playing on top of mountains. There's something about being surrounded by nature whilst creating music which is amazing.
WHAT WAS YOUR FIRST…
RECORD? Prodigy, 'Firestarter'.
CD? 'Never Ever', All Saints.
DOWNLOAD? India Arie – 'Video'.
SO, WHEN IT ALL GOES RIGHT AND YOU'VE GOT A BOTTOMLESS PIT OF MONEY AND LONG QUEUE OF HANGERS-ON, WHAT WILL BE YOUR BIGGEST MUSICAL INDULGENCE?
Ahh the mystical magic money tree – I wish! I'd build a proper music studio kitted out with decent sound proofing so I could jam to my heart's content in the small hours (often when I want to record, but can't due to the neighbours!). That and state-of-the-art vocal and guitar mics, interface, and mixing desk… Ooh and a new guitar, electric piano and tenor ukulele whilst we're at it. And hire a full time music producer/videographer/social media/PR person.
SO, WHEN IT ALL GOES WRONG AND YOU'RE LEFT BITTER AND TWISTED AND CURSING THE MUSIC INDUSTRY, WHAT DO YOU FALL BACK ON?
Haha you definitely have to take the music industry with a heavy pinch of salt, get your contracts tight, and stay grounded. There are a lot of fakers out there so trying to be as authentic as possible helps me for sure. Re fall back plan, I've worked as a freelance communications project manager and web designer for several years – so that 🙂 I'll never stop singing though.
WHAT ARE YOUR MUSICAL GUILTY PLEASURES…
Taylor Swift, The Corrs, Melim (Brazilian band).
WHO ARE YORKSHIRE'S FINEST IN CULTURE, SPORT AND MUSIC?
Sure I've missed loads, but off the top of my head…
Culture: Anne, Charlotte and Emily Brontë (authors), Henry Moore (sculptor), David Hockney (artist), and The Full Monty film, of course.
Sport: Sheffield F.C. (founded in 1857, certified as the oldest association football club in the world), Jessica Ennis-Hill (track/field), "Prince" Naseem Hamed (boxing), Lizzie Armitstead (track/racing).
Music: 'On Ilkla Moor Baht 'at' and 'Scarborough Fair' (songs), Kate Rusby, David Bowie, Def Leppard, Pulp, Kaiser Chiefs, Moloko, The Human League, Joe Cocker, Arctic Monkeys, Warp Records to name a few…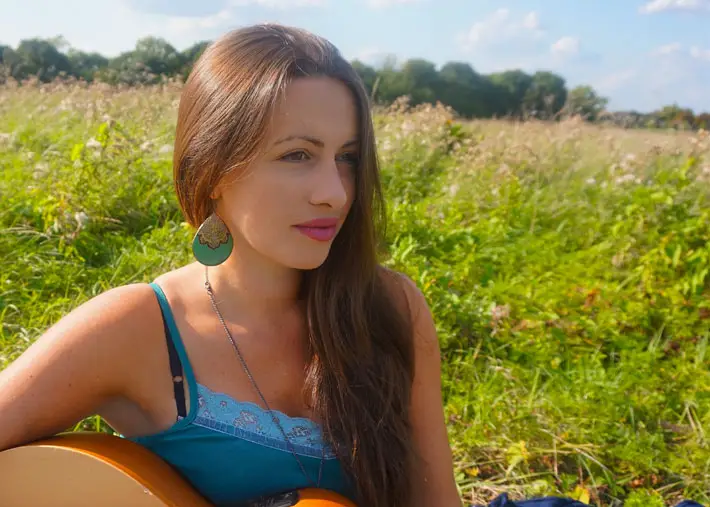 NAME YOUR SUPERGROUP – WHO'S PLAYING WHAT, WHO'S ON VOCALS AND WHO'S YOUR BEZ?
Stevie Wonder – keys, vocals.
India Arie – acoustic guitar, vocals.
Freddy Mercury – keys, vocals.
Brian May – electric guitar, vocals.
Paul McCartney – bass, vocals.
Bernard Purdie aka "Mississippi Bigfoot" – drums.
Me – triangle :p and backing vocals.
GO SEE THIS FILM: A Star Is Born… or Leon.
GO READ THIS BOOK: Girl, Woman, Other by Bernardine Evaristo.
GREAT LOST BAND/ARTIST: Aretha Franklin, Freddy Mercury, Michael Jackson… I could go on and on.
WOULDN'T BE CAUGHT DEAD SUPPORTING: Chris Brown.
LONDON, L.A OR LEEDS?: Four months in each?! But you can't beat Yorkshire.
AND FINALLY… AS YOU LEAVE THE STAGE, WHAT ARE YOUR PARTING WORDS?
Catch you next time.
For more info visit: facebook.com/emmasavillemusic