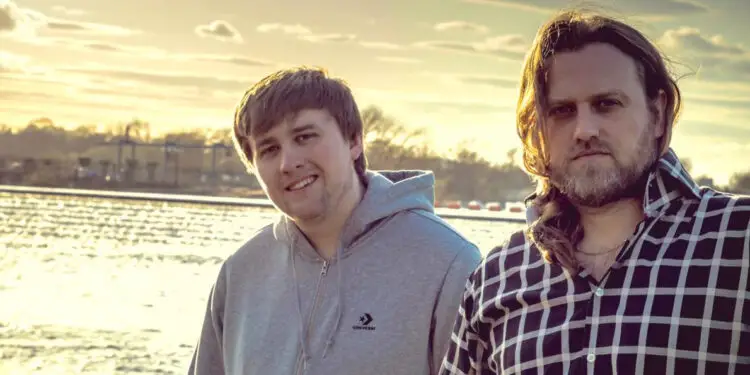 Explosive rock melting pot from the Midlands… Here's Lee from Prime
What's the title of your latest release, and what does it mean to you?
Our latest and final single is called 'Sorry', and I couldn't tell you what it means, as Chris D. Bramley – our guitarist – wrote it years ago! We resurrected it for the band and it obviously means a lot in terms of going out on a high with a good song – the closest we have come to a rocky ballad – and music video, which came out last week, from Shot By Taz and produced by our label The Public House Brand.
What was the hardest part about putting this release together, and why?
Covid-19! We announced the band was ending not long before we went into RatCat Studios in early 2020, to get the basic backing tracks and guide vocals down. I think it was simple because we had been gigging a fair amount in preparation for our final tour that never happened due to the pandemic. Also, one tough thing on my part was the lead vocal, which I think I eventually nailed. Some songs only take 2 or 3 takes, but this took more over a period of time – maybe it was because it wasn't my song for a change.
Who produced the release – what did they bring to it?
I produced the song with the guidance of Natt Webb at RatCat Studios in Nottingham, who is fantastic behind the desk with lots of ideas both technically and vocally. It was a very good and simple process, and hopefully we can collaborate again on a non-Prime project in the future. In terms of my enjoyment in the studio, I love being next to the desk, being as hands-on as possible with the recording, vocal and mixing process. Unfortunately, I was so hands-on with mixing our previous single 'Jeff Took A Trip' that there ended up being a casualty behind the scenes after that song was finished.
What do you want the listener to take away from listening to your music?
Whatever they like. Music to me is entertainment, and all about taking a break from the norm. So if they enjoy it in any way, we've done our job.
How does a track normally come together? Can you tell us something about the process?
It tended to be myself and the guitarist sitting down and composing a song, getting good riffs together and a loose vocal harmony, and then tightening up lyrics later on by myself at home. I never usually start with the lyrics, as I like the music that my bandmates play to inspire what I write. Also, especially in our early days, jams in the studio with the band were excellent and finished off with some of our best songs, such as 'Bye Bye', 'IOU' or 'To Be Or Not To Be'.
What band/artists have influenced you the most since you started this project, and why?
Well, as this project has been a long time in the making, I would say many of our usual influences had an input, so lots of bluesy old-school music, indie rock n' roll, and atmospheric alternative music. We also recorded a version of The Kinks' 'You Really Got Me' at the sessions, and Ray Davies has always been a huge hero of Chris's. It felt like we were going back to the basic principles that Prime had when we first started, and it was a very loose and fun process. Also, electronic and pop influences crept in too once the backing tracks were down, and all this year I have been getting into the likes of Tangerine Dream, Associates, Harmonia/Brian Eno, and lots of 80s and electronic new wave stuff. There's also some brilliant dance and grime music out there that I've been enjoying too. I do listen to brand new music when I can be bothered to!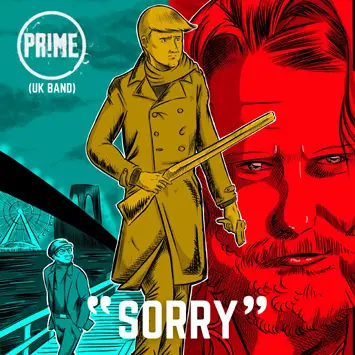 If you could pick one track for our readers to listen to in order to get a taste of your music, what would you pick, and why?
Our new single 'Sorry' I think has been a recent highlight, but if I was to go back to the past I would say a song called 'In Summer' is my favourite of our 5+ years of playing live, because it is a very passionate rock song with a really good chorus. And I have fond memories of making the YouTube music video at the seaside too.
What ambitions do you have for your career?
I want to head in a new direction that excites me now that Prime has finished, so lots more writing – including some screenplays I have been working on – and I would like to make music that has more of a visual aspect to it, such as an independent film soundtrack or something on a stage with visual projections. I haven't quite decided yet!
Finally, as you leave the stage, what are your parting words?
Don't eat yellow snow! Thank you.
For more info visit: primeband.co.uk