Guitar driven, R'n'B infused pop, from Newbury…
How did you get the title of your latest release, and what does it mean to you?
My new single 'Mirror Mirror' is about reassurance. It's about when you're feeling beaten down by the world, acknowledging your fears and giving yourself a damn good talking to in the mirror. Figuring it all out. I don't think I'm a massive worrier, but when you've chosen a somewhat fragile career like music you get a lot of opportunities to wonder where it's all going. This song is about one of those moments.
Who produced the release – what did they bring to it?
The brilliant Sam Winfield at Studio 91 in Newbury. I've been working with Sam ever since I started recording my own songs about 7 years ago. We've built an incredible understanding in that time and I know that whenever I bring a new demo to him, he has the technical skill and vision to achieve and then exceed the sound I had in my head. Probably my favourite thing about recording is working with people great at what they do, people who are hungry to get better and make things as good as possible. Sam and his assistant Tom Millar are relentless in that respect, which is infectious and drives me forward. I'm very lucky that the studio is only 2 miles up the road from where I live, so I've spent a hell of a lot of time up there making my album over the past 2 years.
What do you want the listener to take away from listening to your music?
I think that if people can connect emotionally with my music, to find a piece of themselves, to relate and feel like they are not alone in feeling a certain way, then that's the ultimate for me. I've always wanted to make music that lifts people up and gives them hope.
How does a track normally come together? Can you tell us something about the process?
My songs almost always start with an idea on the guitar. If I come up with a something that inspires me enough to be able to find a vocal melody on top of it, then that's normally the green light to flesh it out further. I tend to write the whole song melodically and then lyrics come after that.
What band/artists have influenced you the most since you started this project, and why?
I'm mostly influenced by artists that are able to mix catchy pop melodies, great lyrics, and still maintain musical complexity. I see those three things as the holy trinity that I'm always striving for. Sting, John Mayer, Kings of Leon all fit that bill for me and are a constant source of inspiration.
What countries would you like to tour? Are there any standout venues you'd like to play in?
I'd love to tour the US. A big 3 month run across the whole country, seeing all that it has to offer, yes please! Red Rocks in Colorado is an absolute dream venue for me. I saw a Sturgill Simpson show there a few years ago and was blown away by the feel of that incredible amphitheatre, it's been top of my list ever since. In the UK, to be able to say I'd played the Royal Albert Hall in my life would be the pinnacle.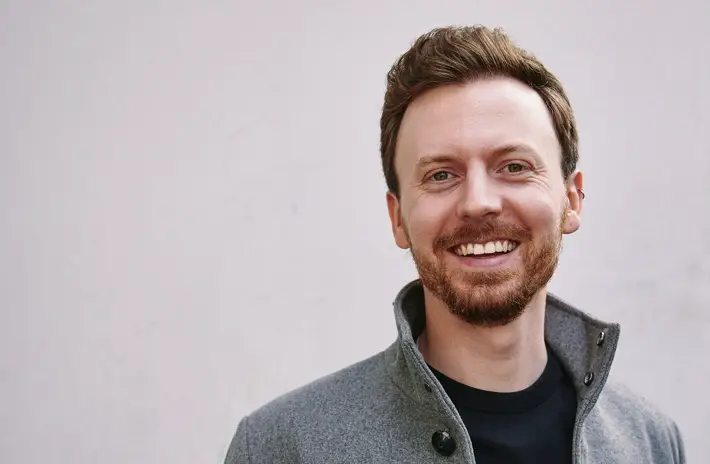 If you could pick one track for our readers to listen to in order to get a taste of your music, what would you pick, and why?
This is probably a hard question for any artist, not least because I've just made an album that is quite varied in style. Ask me again once the whole thing is out later in the year, but right now I think 'Mirror Mirror'. It's definitely on the rockier end of my stylistic spectrum, but it's the first single from my debut album that's consumed my every waking moment for the past 2 years, and so is the most accurate representation of where my music is at right now.
What ambitions do you have for your career?
I'm certainly ambitious and I'm in this for the long haul. I want to achieve things with my music that enable me to tour the world and be making albums for decades to come. I think that only comes from writing music that connects with people, so I'll be focusing on that and keeping my fingers crossed.
Finally, as you leave the stage, what are your parting words?
Enjoy yourself – it's later than you think.
For more info visit: joehicksmusic.com