The Stars, The Oceans and The Moon by Echo & the Bunnymen – Album Review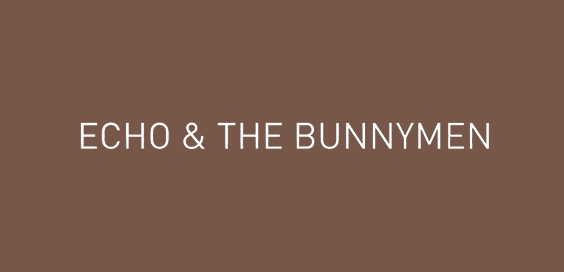 By Victoria Holdsworth
Here is a band who set the bar when it came to symphonic rock/punk/pop, but this album demonstrates above and beyond that when it comes to reinvention, Ian McCulloch has a special talent for proving that not only his original songs are masterpieces in their own right, but that he can magically create from them a whole new musical canvas.
The album consists of 13 definitive tracks all envisaged by their creator in a different guise, some just tweaked ever so slightly, others completely overhauled, with some additions of his own reworked solo numbers, plus some newer material.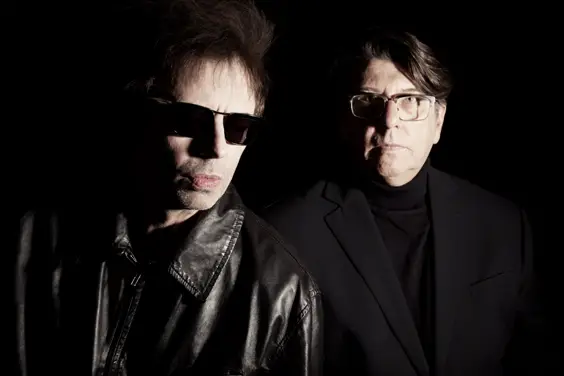 "Intoxicating"
'The Somnambulist' and 'How Far' include some beautifully fresh driving piano lines and strings, and this musical treatment is given to classics 'The Killing Moon' and 'Seven Seas'. Although McCulloch's music has stood the test of time, his voice has perhaps not. We are now presented with a raspier version of the once seminal croon. Credit where it is due though, McCulloch has adapted his new sound and style to enhance the overall experience.
'Bring On The Dancing Horses' has some ethereal sonics woven through it, and a little dancier beat to keep it ticking along in a 80s bratpack film fashion. Who remembers that it was Echo & The Bunnymen who did the 'People Are Strange' cover on The Lost Boys soundtrack?
'Stars Are Stars' is one of the most standout arrangements on the album, and its hypnotic beat will wrap itself around you in an intoxicating manner.
"Elevating it to greatness"
'Angels & Devils' has some wicked indie licks applied to the mixture. It's here on the album that I realised I was falling back in love with The Bunnymen. 'Bedbugs & Ballyhoo' is Kasabian-like, sprinkled with some Richard Ashcroft sounding vocals.
'Ocean Rain' is even more delicately haunting than ever. It will make the hair stand up on the back of your neck with its small, cosmic swells and glottal string work truly elevating it to greatness.
Probably one of their most famous tracks, 'The Cutter', still has a nostalgic feel, but it's much meatier and is certainly the one McCulloch sings with the most passion.
The band's early sound was tight and bass-driven, with on occasion claustrophobically flanged guitars, and Ian's atonal singing voice – but somehow it just worked. The Bunnymen are a lesson in how to pull off that style, and unlike modern pretenders, their post-punk heritage lives on in the countless revivalists of the last decade inspired by them and their ilk.
Their music pretty much defined most of my adolescent life, but it appears with this new slant these wonderful songs are still works in progress. I cannot wait to hear the next evolution.
9/10