Souvenir: 40th Anniversary Singles Collection by Orchestral Manoeuvres in the Dark – Album Review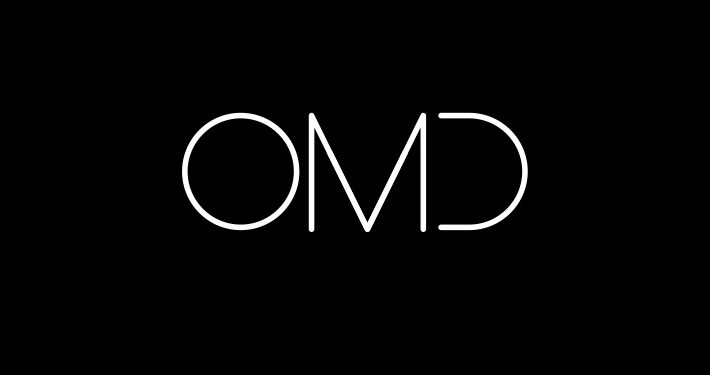 By David Schuster
It's been 40 years since electronic pop pioneers Orchestral Manoeuvres in the Dark first released the fantastically catchy 'Electricity'. By curious coincidence, the original duo of Andy McCluskey and Paul Humphreys, often augmented by other members who have come and gone over the years, have just released their 40th single 'Don't Go' in their ruby anniversary year. This, and all 39 other singles are gathered together for the first time into a two-CD collection, Souvenir.
'Electricity', with its distinctive monophonic synthesiser melody over a rich bass line, underpinning intriguing lyrics, epitomises the distinctive sound which made OMD justly famous. It's those enduring qualities that ensure the band's singles still get significant airplay four decades on. Turn on the radio and it's not unusual to hear the haunting anti-nuclear message of 'Enola Gay', which is still very much relevant today. "Enola Gay, is mother proud of little boy today?" is a reference to the astonishingly misplaced pride with which Colonel Paul Tibbets, pilot of the aircraft that dropped the first ever atomic bomb on Hiroshima, named the aircraft after his mother; Enola Gay Tibbets.
"Impressive"
Some things do however change, none more so than technology, which has evolved exponentially since 1980 and the release of 'Red Frame/White light'. This hymn to that most mundane and everyday object, the public telephone box, has unintentionally become a socio-historic chronicle of something which has all but vanished. As an experiment, I asked my 17-year-old daughter if she understood any of the references in the lyrics, for example "You have a yellow book, with adverts in", (the Yellow Pages). She didn't. In fact, it turns out that she's never actually been in a telephone box. I assured her that she wasn't missing anything.
Throughout the 1980's the Wirral lads continued to produce a steady stream of fantastic songs, moving between the contemplative sound of 'Souvenir', 'Joan of Arc', 'Maid of Orleans' and the upbeat pop of 'Genetic Engineering', 'Locomotion' and 'Tesla Girls'. The latter making the best ever use of the one-word sample; "No", prior to 2 Unlimited's 1993 hit 'No Limits'. It's an impressive list, and all forty singles are gathered together into this 40th anniversary release, available in 2 CD, 3 LP vinyl or 5 CD with 2DVD special box set, (which comes with book, poster and band prints) formats.
Why is it that record companies feel the need to arrange singles collections and greatest hits chronologically? After all, their purpose isn't to act as a reference work or historical document, we've got Wikipedia for that. Like any other album, their job is to entertain and engage the listener. What's the likelihood that the best order is by date? When putting together the tracks for a release, no band ever said, "Let's just plonk them on in the order we wrote them." Ideally the order of songs should complement each other, creating interesting changes of pace and theme.
"Something unique"
This habit for chronological ordering does a particular disservice to Orchestral Manoeuvres who, it's fair to say, enjoyed their greatest successes in the period 1979 to 1987, which is that covered by disc one. That's not to say that the second disc, covering 1988 to 2019 doesn't contain some good songs; 'Sailing on the Seven Seas', with its strong Adam and the Ants beat and over the top Elvis style vocals is a tongue in cheek triumph, as is the irreverent 'Sister Mary Says', with its operatic backing. It's more the case that the majority of these later tracks fail to live up to expectations by sounding too generic. This is especially true of 'Pandora's Box', reminiscent of Giorgio Moroder's 'The Never-ending Story' and 'Call My Name', which has overtones of 'Land of Make Believe' by Bucks Fizz. Neither are bad songs, indeed they did very well commercially, it's just that you want OMD to be better than average.
So then, what of their fortieth and latest single? 'Don't Go' feels like the band are emerging out of the wilderness and have got their mojo back. There's no mistaking it's electronica pedigree, as it opens with a bouncing sequenced bass line. The lyrics are simple but haunting, with McCluskey's voice capturing the wistfulness that characterised the singles 'Souvenir' and 'Maid of Orleans'. There's also something of 80's synth-pop duo Yazoo in the sound, coincidental as they also released a single of the same name. However, after the opening bars, the track quickly develops with lush keyboard swirls into something unique, radio friendly and up there with the best of their output to date.
As a singles collection, Souvenir couldn't be better named; it was the title of Orchestral Manoeuvres in the Dark's highest charting single, getting to number 3 in the UK charts. There's poignancy to it, as a souvenir is something that might unexpectedly remind you of an experience you've really enjoyed in the past, but there's optimism too, as it reminds you that you can always return in the future. Buy the album, remember how good OMD can be and look forward to what's to come.
7/10