Smoke + Oakum by The Longest Johns – Album Review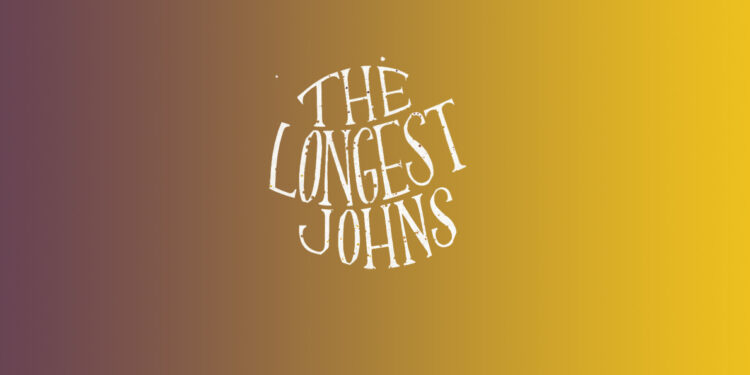 By Ellie Victor
The unlikely viral success of The Longest Johns' 2021 breakout track, 'Wellerman' – a sparse reading of an obscure New Zealand whalers' song from the 1800s – might have led some to believe the Bristol quartet were actually an overnight success. But, in fact, the band and their modern take on sea shanties and trad folk, mixed in with their own original compositions, had been around for a decade by then, albeit mostly enclosed within the musty confines of the west country folk scene.
When the track broke through via TikTok, sea shanty hell was let loose. Every wet-kneed fisherman and bearded pub crooner from Perth to Penzance suddenly had an ancient tune to share and a table to bang. Let's be honest, results were varying degrees of irritable.
Still, The Longest Johns prevailed. Bouyed by their skill of self-promotion on the socials, a sell out UK tour towards the end of 2021 proved they were no fly-by-night sensations. And in 2022, America impatiently beckons, apparently.
"Heartfelt"
Now, to add to the mix, comes Smoke + Oakum, their fourth album and their debut under the Decca label's vast umbrella.
So what of the music? How to progress and keep it interesting when your roots are so firmly embedded in the past. Well, Smoke + Oakum shows you how, as the band not only hone their folk craft, they pay perhaps surprising tribute to the folk scene's greatest accessory – the protest song.
Here then are acapella shanties next to rousing, richly instrumented singlalongs; melancholy ballads that dream of home alongside widescreen tubthumpers thirsty for ale; there are standards, originals, sweet harmonics – and then there's their version of Ed Pickford/Dick Gaughan's influential homage to the wage-earner, 'Worker's Song'. It is fine and heartfelt and true and nails The Longest Johns' colours to the mast in style.
"Force of nature"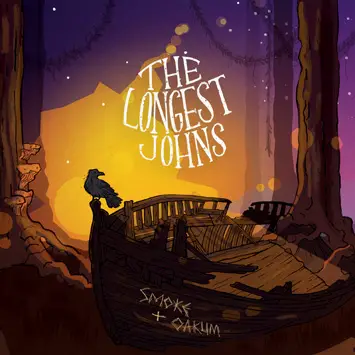 Elsewhere, 'Nantucket' shows Mumford and Sons how to properly use a kick-drum, 'Johnny Come Down to Hilo' is a boistrous party rabble rouser and 'Pride of the White Star Line' even flirts with being 'chart-friendly', damnit.
The best compliment is that it's all seamless – if you don't read the credits (and don't have an in-depth knowledge of traditional world-folk) then you'd be hard pushed to tell the covers from the originals.
The Longest Johns are opportunists, who took their chance and made hay – but that's no reason to hold anything against the collective. Smoke + Oakum shows progression, humour, style, passion and commitment. Combined, these things create a force of nature, the band giving it all that they have got in whatever time the fickle business of music gives them.
So, sail on to America, boys. A continent awaits.
7/10