Oh God Ma'am by Sons of Bill – Album Review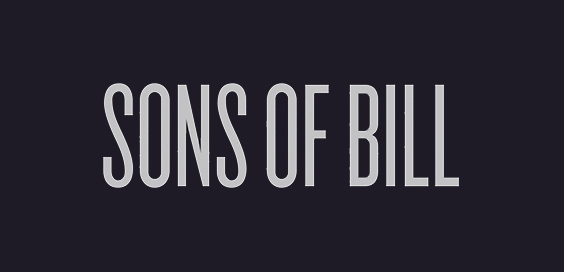 By David Schuster
Oh God Ma'am is a beautiful, fey and gently dark collection of songs from Sons of Bill. In fact, its charms are so subtle that I almost overlooked them. I habitually give new CDs an initial listen in the car, and I'd played this through twice before I realised that it's not one for driving to; too many of the lyrical nuances that make it so absorbing are lost to the background noise. That's ironic for a record that's so redolent of the spirit of the great American road trip.
It's been four years since the band's last studio album release, Love & Logic, and that's understandable. They have had to come through some difficult times; drug addictions and a tragic accident, where guitarist and vocalist James Wilson severed tendons and a vital nerve in his right hand, which left him unable to play guitar for months.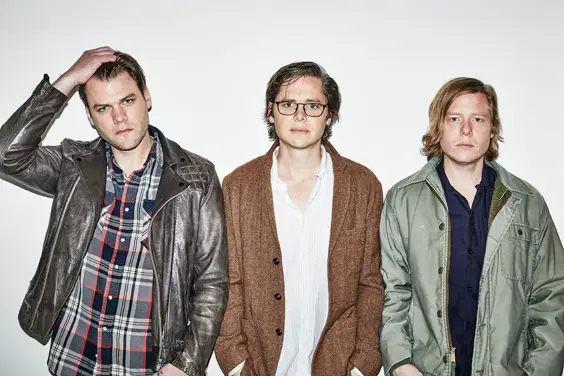 "Reflective tone"
Thankfully though they have emerged from this, but clearly not unaffected. So often I find myself contemplating why it is that adversity fosters great music, but it does. Sons of Bill have evidently managed to channel their demons into creativity. There's a much more worldly-wise, reflective tone to these tracks than their earlier records, summarised by the knowing humour of the title.
This is an album with delicately understated shades of dark and light. 'Sweeter, Sadder, Farther Away' aches with longing for times past, both good and bad, comparable to Neil Young circa After the Goldrush. Likewise, 'Easier', one of my favourites. Other tracks such as 'Where We Stand' and 'Old and Grey' with their upbeat tempo, American cultural references and strong snare drum beat remind me of the late, great Tom Petty. 'Believer/Pretender', another great song, is strongly reminiscent of Canadian rockers Port Cities. There's only one strange moment, 'Before The Fall' which has a synthesiser 'bloop' providing the initial beat that doesn't sit well with the band's naturalist sound.
"Sweeter and sadder"
However, Oh God Ma'am isn't best considered on the merits of individual songs, but rather on the feelings and images that it produces when you listen to it as a whole. Here's the closest I can get: You've been driving all day across middle America, into West Virginia, towards the east coast. You've seen some things that made you smile; the first rays of the sun slanting through a gap in the mountains. And you've seen some things that didn't; the man too drunk to stand at two in the afternoon, shouting at the world from the roadside bench. The hot day is sliding into the cool of evening. You reach a small-town diner and pull in for a break. Inside there's only one man sat at the counter, staring into the bottom of his coffee cup like it holds the secrets to the years he's lost. Sons of Bill plays on the jukebox; "And the tears that we cried, and the love that we made's getting sweeter and sadder and farther away".
Great stuff.
9/10