A Head Full of Ideas by The Charlatans – Album Review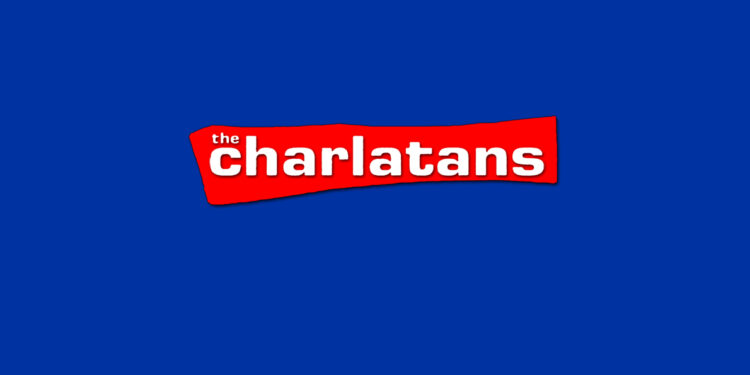 By Alex Hoggard
Despite having formed in the West Midlands in 1988, The Charlatans went on to become mostly associated with the burgeoning Madchester, and later Britpop scene. The band were due to celebrate the 30th anniversary of their first album last year but, like so many things, the celebrations had to be put on hold due to the pandemic. Now, thirty-one years after their debut release, A Head Full of Ideas provides an excellent career retrospective for old and new fans alike.
Few bands manage to stay together for thirty years, however the adversity The Charlatans have faced make it even more remarkable that the current line-up of; Tim Burgess, Mark Collins, Martin Blunt, and Tony Rogers are still touring. Once described by the New York Post as "the world's unluckiest rock band ever", the group have continued through tragedy – the deaths of keyboardist Rob Collins in 1996 and drummer Jon Brookes in 2013, addiction issues and embezzlement from a former accountant. Having outlasted most of their contemporaries, the popularity of The Charlatans continues to grow, in part thanks to their accessibility through frontman Burgess hosting Tim's Listening Parties on Twitter.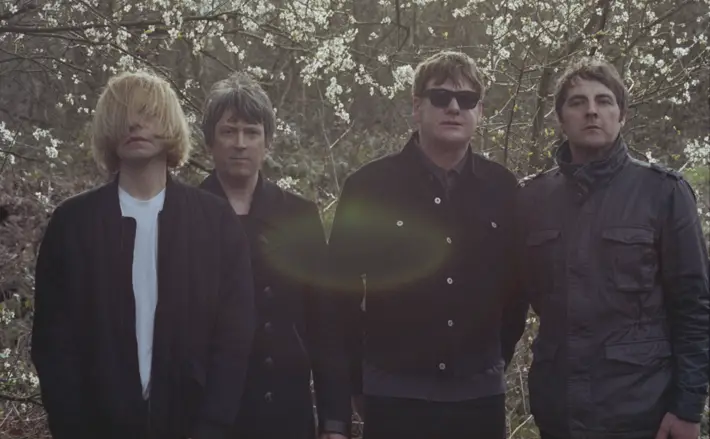 "Showcases the band's development"
Having seen thirteen studio albums go into the UK Top 40, three of those Number Ones, there was a lot of material to be chosen from in putting together a compilation. A Head Full of Ideas is made up of a bumper twenty-one tracks spanning from their first album, 1990's Some Friendly, to their most recent EP, 2018's 'Totally Eclipsing'. Opening with arguably their most recognisable song, 'The Only One I Know', the album immediately introduces you to the sound that the band became known for – Collins' Hammond organ over a strong rhythm section comprising of Blunt's powerful bass lines and Brookes' drumming. The album showcases the band's development in sound over the years with tracks listed in chronological order from date of release.
Deluxe editions come with an additional live album, Trust Is for Believers. Only one song features on both compilations, 'Can't Get Out of Bed', which gives fans thirty-three individual tracks to enjoy. The live album again displays their career development, from playing King George's Hall in Blackburn in 1990 through the dizzying heights of sets at Reading and Glastonbury to a 2015 studio session in support of twelfth album Modern Nature.
"Fantastic journey"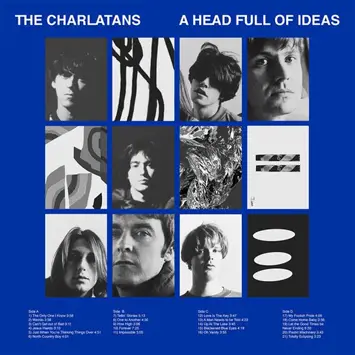 The unwavering self-confidence that characterised bands from that scene is exemplified on the live album. During their performance at the Reading Festival in 1992, Burgess introduces an excellent rendition of 'Can't Even Be Bothered' as "probably one of the best records written by any man, or woman, in the history of the world". The album closes with an excellent, extended version of 'Sproston Green', showcasing a band firing on all cylinders at the 1999 Reading Festival.
As with any compilation record, the most ardent fans will debate the choices in track listing, but A Head Full of Ideas offers a fantastic journey through the seminal band's career.
8/10