Westfront 1918 (1930) / Kameradschaft (1931) – Film Review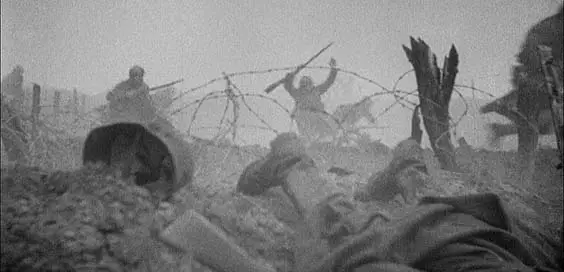 Director: G.W. Pabst
Certificate: PG
by Sarah Morgan
The idea of watching two German anti-war films from the 1930s probably fills some people with dread: why put yourself through what sounds like such a torturous ordeal? However, as this double-bill proves, such an activity can be rewarding.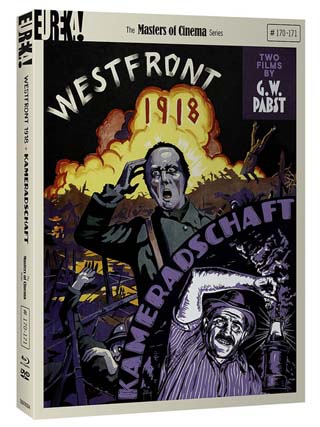 Austrian director GW Pabst is perhaps best known for boosting the early careers of Greta Garbo and Louise Brooks, but after viewing Westfront 1918 and Kameradschaft for the first time, I would suggest that these offerings are a more fitting legacy for his skill and intelligence.
Westfront 1918 was a critical success on its cinema release in 1930, but was quickly denounced after the rise of National Socialism, and it's easy to see why – it shows war as being something horrible, to be avoided, and not the heroic activity that Hitler wanted to depict.
"Shattered"
The story follows the fortunes of four German infantrymen during the last months of the First World War in France. Some will live, some will die, but those who survive are shown to be shattered by their experiences. It's a kind of European take on Hollywood's All Quiet on the Western Front, but bleaker.
Kameradschaft, released the following year, was inspired by a real-life event from 1906, during which a coal dust explosion claimed the lives of more than a thousand workers at a French pit, despite expert rescue teams from Paris and Germany joining forces to help.
Pabst set his film around the time it was filmed, in a mine that straddles the border between France and Germany. In 1919, a gate was built between underground between to separate the two nations.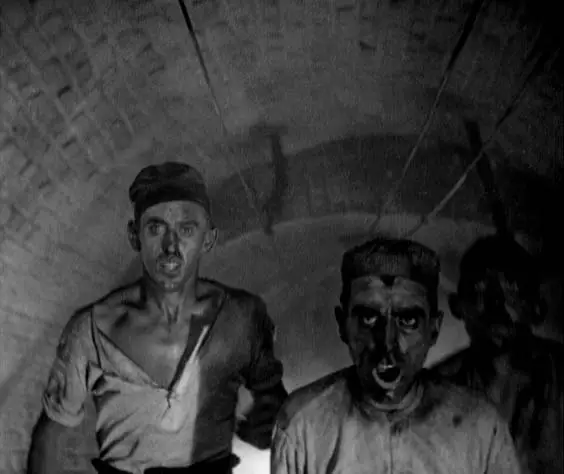 "Friendship"
When a series of fires break out in the French tunnels, causing the mine to collapse and trapping workers inside, German miners rally round and help the rescue effort because, as one of their number tells his wife, the victims are men with wives and children too, and that if they were in the same situation, he would hope that the French would assist them.
Afterwards, citizens from both sides of the border come together to celebrate a new friendship between them, a camaraderie that hadn't existed since before the First World War.
What makes this so poignant is that, as Pabst could not have known at the time, men like these would have been fighting each other again, just eight years later.
Both films have been restored using negatives from different sources in an attempt to recreate the finished projects as Pabst would have intended. Watching them is certainly a fascinating experience.
8/10
'Westfront 1918' and 'Kameradschaft', Blu-ray dual release, £24.99 from Eureka Entertainment