Western Approaches (1944) – Film Review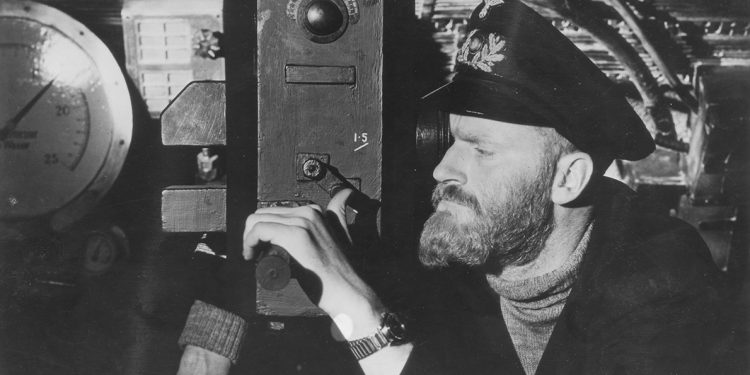 Director: Pat Jackson
Cast: Eric Fullerton, Duncan MacKenzie, W. Kerr
Certificate: U
By Sarah Morgan
Movies such as Saving Private Ryan and Schindler's List have really brought home the horrors of the Second World War for the generations who didn't experience them first hand, but they're done with the backing of Hollywood and, due to the stars taking the lead roles, they tend to feel one step removed from reality.
However, that's not the case with Western Approaches. Shot for The Crown Unit by writer-director Pat Jackson in 1944, it features non-actors as three groups of sailors – one is hoping against hope while drifting in a lifeboat after their Merchant Navy vessel was scuppered somewhere in the titular region, which lies in the Atlantic Ocean to the west of Ireland; the second is aboard a friendly ship which picks up their SOS message and heads to their rescue, while the third is the crew of a German U-boat on their trail.
The Ministry of Information regarded the production as one of the conflict's finest propaganda films, and it's easy to see why. Oscar-winning cinematographer Jack Cardiff uses Technicolor (a rarity in British movies at the time) to capture both the beauty and the bleakness of the landscape, the tumult of the sea and the pain, terror, hope and determination etched on the sailors' weather-beaten faces.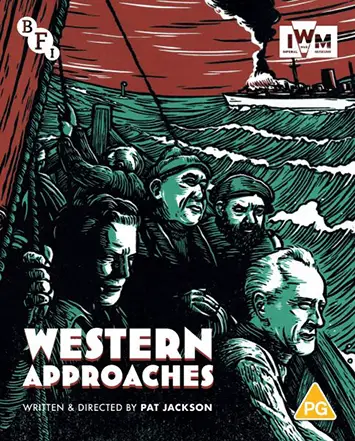 "Tension"
Jackson doesn't waste a second of screen time in telling the story either, moving through its 73 minutes in a brisk pace; even though we know the film has been made to raise morale so will have an upbeat ending, he still manages to raise the tension to breaking point – we're willing the Brits to survive, and revel in their successes.
What's even more impressive when regarding Jackson and Cardiff's work is that not only were they dealing with real serving seamen (whose acting is, as you'd imagine, of variable quality), they were dealing with the constant threat of an actual U-boat attack. In fact, three of the ships featured in the convoy sequences were indeed sunk, while real footage of a tanker on fire was shot, but ultimately not used.
Western Approaches has been compared by some film historians to the Italian neorealism movement that was coming to the fore at around the same time, which is possibly as high a compliment as it could possibly receive.
Watch out for a blink-and-you'll-miss-him appearance by Cardiff as a sailor who's in mid-shave during an attack; he also pops up in the special features during an interview with himself and Jackson, which is a must-see for anyone as entranced as I was by the film.
Special features:
• Presented in both High Definition and Standard Definition
• Archive audio commentary featuring the IWM's Toby Haggith and director Pat Jackson (2004)
• Ferry Pilot (1941, 31 mins): film about the Air Transport Auxiliary which provided personnel (including female pilots) to fly newly completed aircraft from the factories to the airfields
• Builders (1942, 8 mins): short film highlighting the importance of builders to the war effort
• People at War – A Seaman's Story (1942, 14 mins): a Newfoundlander recounts being torpedoed four times, typifying the courage and service of the Merchant Navy
• This is Colour (1942, 18 mins): an ICI-sponsored Technicolor marvel that explores colour theory
• Steel (1945, 34 mins): a Technicolor documentary exploring the manufacture of steel and the workings of a foundry
• Colour on the Sea (2023, 8 mins) Craig McCall's making-of film, with Pat Jackson and Jack Cardiff, filmed aboard HMS Belfast in 1999
• Western Approaches linocut production (2023, 1 min): Illustrator and printmaker Mat Pringle shares his process for creating the new sleeve art
Western Approaches is released on Blu-ray by the BFI, £19.99