Toys Are Not For Children (1972) – Film Review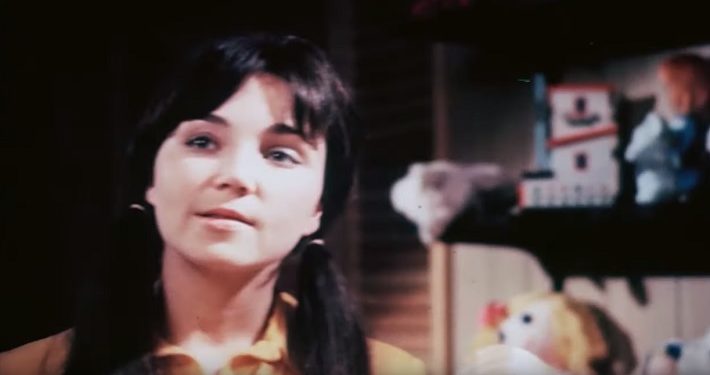 Director: Stanley H. Brasloff
Cast: Harlan Cary Poe, Marcia Forbes, Evelyn Kingsley
Certificate: 15
by Sarah Morgan
Every so often, a reviewer watches a film that defies categorisation and leaves them baffled. Toys Are Not for Children is one of those movies – for me at least.
Is it a sexploitation drama? A musing on female sexuality, an insight into life in New York's underbelly during the early 1970s or a complex tale of difficult relationships?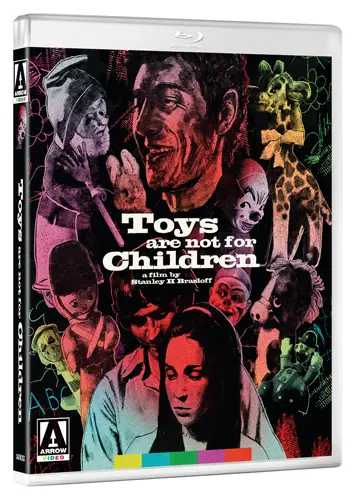 In truth, I've spent several days contemplating that very subject, trying to get my head around it and I've come to the conclusion that it's a mix of all of those – it's almost as if the director, Stanley H Brasloff, has thrown everything at it in the hope of finding an audience somewhere.
At the centre of the story is Jamie, a young woman suffering from arrested development seemingly brought on by being abandoned by her father as a child. She is obsessed with dolls and even works in a toy shop.
"Genuinely disturbing"
Then, when she marries co-worker Charlie, she turns out to be afraid of intimacy. After striking up a friendship with a customer, Pearl, she leaves her old life behind to move to New York.
In a bizarre series of events, she moves in with Pearl, discovers her pal is a prostitute, is seduced by her flatmate's seedy pimp, and suddenly becomes practically a nymphomaniac, hooking up with sleazy guys all over town, providing they call her 'baby' and they don't mind being addressed as 'daddy'.
After a brief reunion with Charlie, Jamie then discovers Pearl has designs on her too, and when she rebuffs her advances, Pearl sets in motion a vicious revenge involving the absent father Jamie has been longing to meet.
It's a genuinely disturbing and unpleasant ending, although it's somewhat telegraphed by Brasloff; this was his third film as director and also his last, although he did enjoy some fame in his native US as a stand-up comedian under the name Stan Howard.
"Intriguing"
The cast is made up of unknowns; a quick look on the IMDb reveals that Marcia Forbes (Jamie) and Evelyn Kingsley (Pearl) never made another movie. However, Harlan Cary Poe, who plays Charlie, had more luck, popping up in Taxi Driver and Dogs of War, among other notable projects.
Toys Are Not For Children won't be a gift for everyone, but those looking for something a bit different but that gives a genuine taste of the era in which it was made, then it's an intriguing little plaything.
Special features include a video essay from Alexandra Heller-Nicholas and a new appreciation by low-budget movie expert Stephen Thrower.
Brand new 2K restoration from original film elements
High Definition Blu-rayTM (1080p) presentation
Original uncompressed mono audio
Optional English subtitles for the deaf and hard of hearing
Brand new audio commentary with Kat Ellinger and Heather Drain
Newly-filmed appreciation by Nightmare USA author Stephen Thrower
'Dirty' Dolls: Femininity, Perversion and Play - a brand new video essay by Alexandra Heller-Nicholas
Original theme song "Lonely Am I", newly transferred from the original 45-RPM vinyl single
Original Trailer
Reversible sleeve featuring original and newly commissioned artwork by The Twins of Evil
Toys Are Not For Children is released on Blu-ray by Arrow, £24.99