The Measure of Malice – Review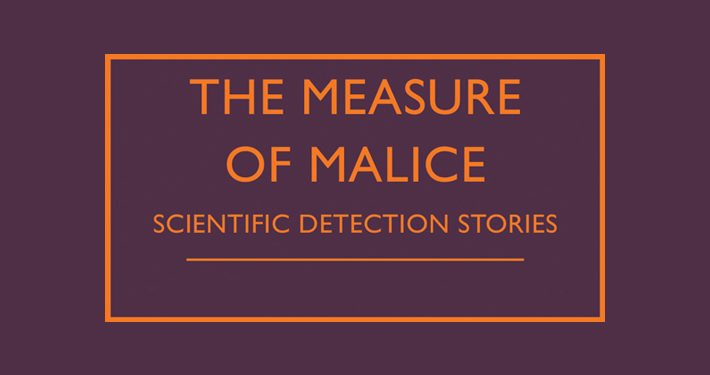 By Sarah Morgan
I'm beginning to think that Martin Edwards doesn't sleep.
As well as being a solicitor, he has written several crime novels, is a member of the Murder Club (a group of crime writers), is Chair of the Crime Writers' Association and the President of the Detection Club. He's also Archivist of the CWA and of the Detection Club.
On top of all that, he delivers talks at events across the globe (including this year's East Riding Festival of Words) and is the guiding hand behind the British Library's Crime Classics series, a collection of beautifully produced novels by writers who had their heydays from the 1920s to the 1950s.
As series consultant, Edwards has helped fans of the genre rediscover long-lost or forgotten works; he has also acted as editor for a number of themed short story anthologies.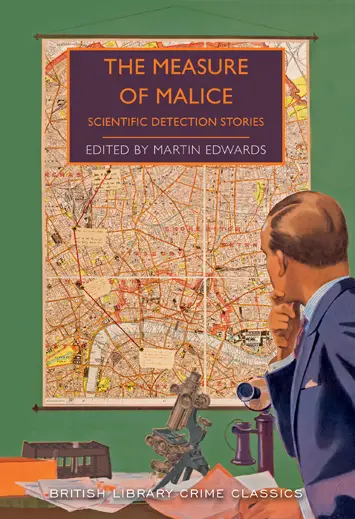 The latest of these is The Measure of Malice, a collection of scientific detection stories. Their authors have all used research that was up-to-the-minute during the period in which they worked, although it often looks rudimentary or ordinary now. Some readers may even have a giggle at CE Bechhofer Roberts' 'The English Filter', which uses the now debunked theory that a dying person's last sight was captured on their retina in the moments before death.
"Glorious cases"
Roberts is one of the lesser-known writers featured in the 14-story volume. It begins with the great Sir Arthur Conan Doyle's 'The Boscombe Valley Mystery', a Sherlock Holmes tale (of course) in which his research into varieties of tobacco ash comes in very handy indeed.
'The New Cement', a 1955 offering from Freeman Wills Croft, concludes the anthology, and in-between are some glorious cases.
My personal favourite is Edmund Crispin's short but sweet 'Blood Sport'. I've been a fan of Crispin's since reading his masterpiece, The Moving Toyshop, and it's always wonderful to catch up with a writer you admire, particularly if you've never read the story before.
Other notable contributors include Dorothy L Sayers and R Austin Freeman, but it's often the writers you're unfamiliar with who provide the most joy – I shall certainly be looking out for more from Anthony Wynne, whose 'The Cyprian Bees' graces these pages and is among the book's highlights.
Edwards has come up with another winner – here's hoping he can now find the time for a little rest before the British Library comes calling again.
'Measure of Malice' is published by the British Library, £8.99 paperback