The Bells of St Mary's (1945) – Film Review
Director: Leo McCarey
Cast: Bing Crosby, Ingrid Bergman, Henry Travers
Certificate: U
by Sarah Morgan
Many British film fans have fond memories of their childhood Sunday afternoons, which were often spent, following a big lunch, curled up on the sofa in front of a classic movie. For anybody who wants to relive those warm and cosy days, watching The Bells of St Mary's is the perfect way to do it.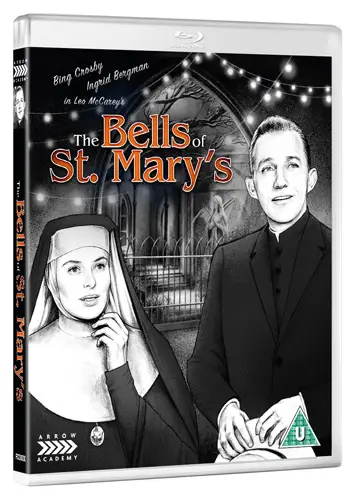 In 1944, director Leo McCarey, who went on to have massive success a decade later with An Affair to Remember, teamed up with Bing Crosby for Going My Way, the tale of a young priest taking over an established parish from its far more experienced incumbent.
It won several Oscars, including Best Picture, Best Director (for McCarey) and Best Actor (Crosby). As it was also a smash-hit at the box office, a sequel soon followed, and this is the result.
"Full of lovely moments"
Crosby reprises his role as Father O'Malley, who this time is sent to a rundown inner-city school which is under threat from the cut-throat developer next door. His job is to figure out if the place is worth saving, and the nuns who teach the local children are keen to prove it is – and that it is, in fact, a vital community resource.
O'Malley isn't sure they're right, until he gets to know the pupils and their teachers. And you've probably already worked out how things work out, but the lack of suspense isn't important – this is a heartwarming tale full of lovely moments.
Crosby is as charming as ever, and became the first person to receive a second Oscar nomination for playing the same role. He gets to sing a few songs, of course. Even Ingrid Bergman, who portrays the Mother Superior, has the opportunity to exercise her vocal chords and proves to be a surprisingly good singer. She also received an Oscar nomination, but neither she or Crosby won.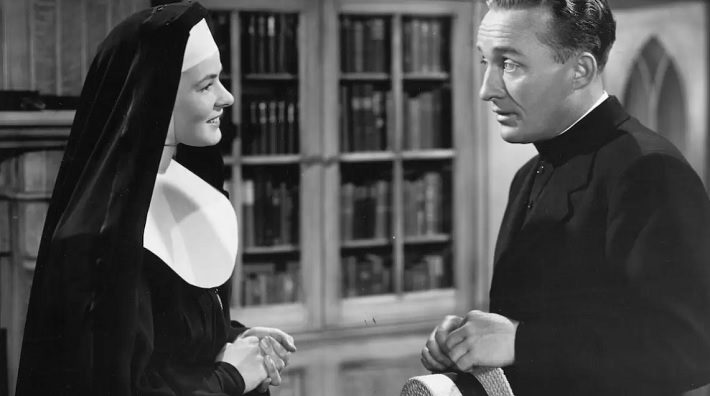 "Nostalgic experience"
Special features include visual essays by film critic David Cairns and Rev Dr Steve Nolan, as well as an all-star religious propaganda film directed by devout Catholic McCarey.
They're fascinating, but the movie doesn't need them to help sell it – it stands on its own two feet as a heartwarming, nostalgic experience. And you don't need to be religious to enjoy it – its message is a universal one involving the importance of friendship and community.
4K restoration of the film from Paramount
High Definition Blu-ray™ (1080p) presentation
Original lossless mono audio
Optional English subtitles for the deaf and hard-of-hearing
Up to His Neck in Nuns, an all-new visual essay by David Cairns
Analysing O'Malley, a newly filmed appreciation by chaplain and film academic Revd Dr Steve Nolan
You Can Change The World, a 30-minute religious propaganda short film from 1949 directed by McCarey and featuring appearances from Crosby, Bob Hope, Irene Dunne, William Holden and Jack Benny, presented in High Definition
Two Screen Guild Theater radio adaptations starring Crosby and Bergman, plus an additional radio featurette
Re-release theatrical trailer
Image gallery
Reversible sleeve featuring original and newly commissioned artwork by Jennifer Dionisio
The Bells of St Mary's is released on Blu-ray by Arrow Academy, £22.99