The Pocket Detective 2 by Kate Jackson – Review
By Sarah Morgan
The British Library deserves a huge pat on the back for its Crime Classics series. These beautifully presented paperback books are helping reintroduce the works of some forgotten authors whose tales graced the shelves of bookworms across the land from the 1930s to the 1950s.
It's clearly a huge success commercially, because in 2018, a spin-off was launched in the form of The Pocket Detective, a collection of brainteasers and conundrums featuring clues based on the novels in the Crime Classics collection. As many authors were devotees of crosswords and the like, it seems rather fitting that a puzzle book should have been created using their works.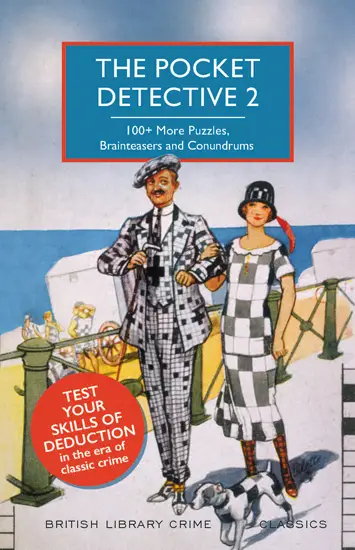 Kate Jackson, not the former Charlie's Angel star, but rather a blogger with a penchant for the genre, whose musings can be read at crossexaminingcrime.com was the brains behind the book, and now she's bringing out a new collection – a sequel, if you will, that could be the perfect stocking-filler for any budding Miss Marples or Hercule Poirots out there.
"Wonderful reproductions"
Although some questions and queries may be difficult for those who are not absorbed in the so-called golden era of crime writing, there are enough more simple puzzles to keep everyone happy.
And who knows, trying some of the other trickier sections may inspire folk to delve more deeply into the topic – perhaps by reading The Story of Classic Crime in 100 Books, Martin Edwards' excellent introduction to the subject.
Plus, there are some wonderful reproductions of covers from the series, which have been taken from the visually stunning travel posters of the era.
All-in-all, this is a delightful addition to any crime-lovers library, and a perfect gift for the amateur sleuth in your life.
'The Pocket Detective 2' by Kate Jackson is published by the British Library, £8.99