This Gun for Hire (1942) – Film Review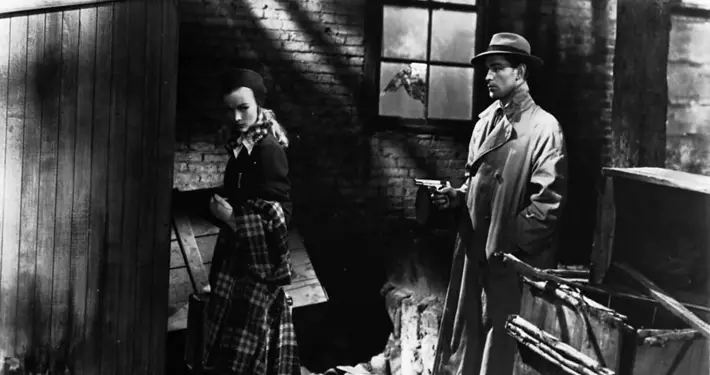 Director: Frank Tuttle
Cast: Veronica Lake, Robert Preston, Alan Ladd
Certificate: PG
by Sarah Morgan
Welcome to Greeneland, a largely melancholic place and often a dangerous one too.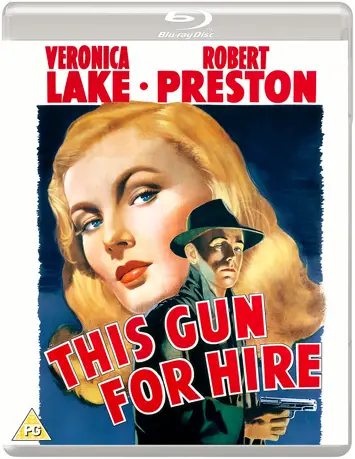 It is, of course, the world created by Graham Greene, one of the greatest of all 20th century British writers. Many of his novels, including Brighton Rock, Our Man In Havana and The End of the Affair, have been turned into films, although perhaps his most famous work remains The Third Man, for which he penned the celebrated screenplay; his novella, which he wrote in preparation for the script, was published after the film's production.
"Fierce and unsmiling"
A Gun for Sale was Greene's fifth novel, released in 1936 when he was still making a name for himself. In the US it was known as This Gun For Hire, and the film transports the action from the UK to California.
Alan Ladd takes the lead role of Raven, a taciturn assassin whose latest job goes horribly wrong. His mission involves killing a blackmailer; he throws in the man's secretary for good measure before claiming his pay from Willard Gates, a chemical plant executive. What Raven doesn't know is that Gates has double-crossed him by handing over a bunch of stolen notes.
As soon as Raven tries to spend them, the police are on his trail. He decides to take Gates down with him, unwittingly embroiling a nightclub singer in his plan.
Ladd – in his first starring role after years struggling to get a break in Hollywood – is fierce and unsmiling as Raven, but somehow makes viewers empathise with him, which is impressive considering the fact he kills without mercy throughout the movie.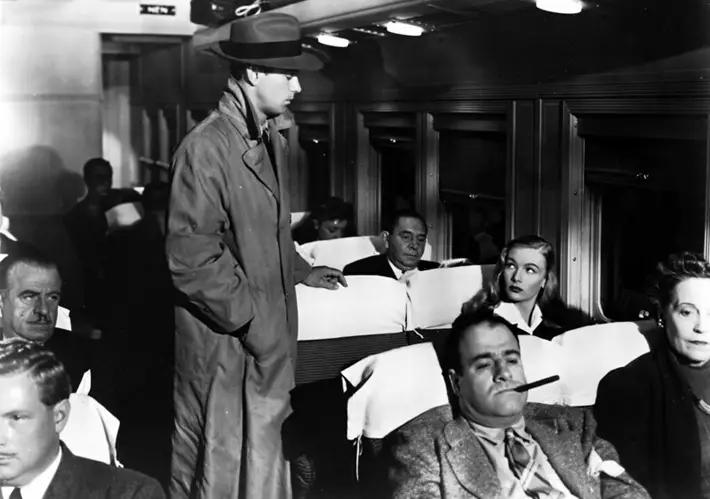 "Fascinating characters"
Veronica Lake is suitably alluring as the beautiful woman who befriends him; this was their inaugural collaboration, but they would work together many times in later years, perhaps because she was one of the few starlets shorter than the famously diminutive Ladd.
Both are literally overshadowed by the larger-than-life presence of Laird Cregar as Gates, while musical star Robert Preston also appears as the cop in love with Lake's alter ego.
Greene knew better than most how to create tension and intrigue, and even this early in his career came up with a clever plot populated by fascinating characters. The story has been slightly updated to include topical references to Japan and the Second World War, but nevertheless sticks to the author's general idea.
The result is a fine film noir. Not quite in The Third Man class, but not far behind.
BLU-RAY EDITION SPECIAL FEATURES:
1080p presentation on Blu-ray from a 4K scan of the original film elements
Uncompressed LPCM 2.0 audio
Audio commentary by film scholar Adrian Martin
"This Gun for Hire" episode of Lux Radio Theater with the voices of Alan Ladd and Joan Blondell
"This Gun for Hire" episode of The Screen Guild Theater with the voices of Alan Ladd and Veronica Lake
Theatrical trailer
A collector's booklet featuring new writing by film writer and journalist Barry Forshaw, and film writer Craig Ian Mann
This Gun for Hire is released on blu-ray by Eureka, £19.99