The Shaolin Plot (1977) – Film Review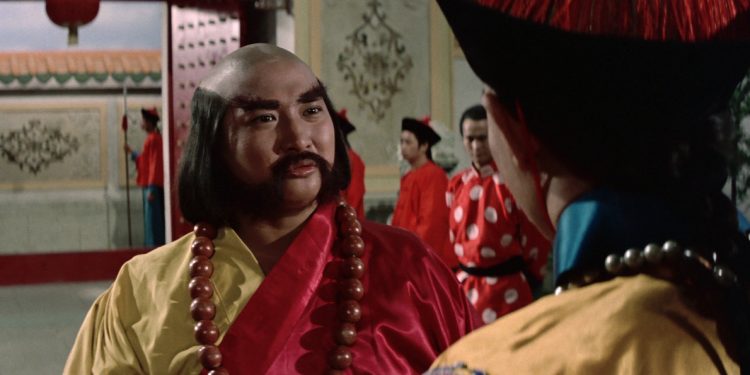 Director: Huang Feng
Cast: Chen Hsing, Casanova Wong and Yeong-moon Kwon
Certificate: 15
By Roger Crow
The Shaolin Plot has been described as 'one of the best and most important works of martial arts cinema'. But is it really that good?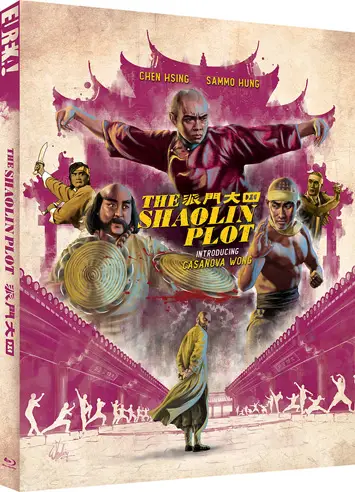 Chen Hsing (Something of a legend in Hong Kong cinema) plays a tyrannical ruler with the aim of collecting all existing Chinese martial arts manuals in order to obtain ultimate power.
"Steals every scene"
Okay, the McGuffin(s) are about as interesting as the Horcruxes in Harry Potter or the golden suitcase in Pulp Fiction. It's just that essential plot device which gives characters a mission.
After obtaining the Wu Tang manual, he sets his sights on the Shaolin Temple and the secrets of their fighting style. A couple of Shaolin Monks (Casanova Wong and Yeong-moon Kwon) join forces with a Wu Tang fighter (James Tien) to defeat the villainous ruler.
As ever, Sammo Hung steals every scene he's in, but as action choreographer, there's little wonder he gave himself some of the best stunts.
There's a typically witty and breathless yack track from genre expert Frank Djeng, (who plugs the Eureka brand at every available opportunity), and the picture quality is terrific.
There's the odd bloody moment, including a decapitation and a poor guy who winds up with a face full of shards. It being a period piece, there's little to suggest when the movie was actually made. I'm gobsmacked to discover it was 1977; a decade later would have been more believable.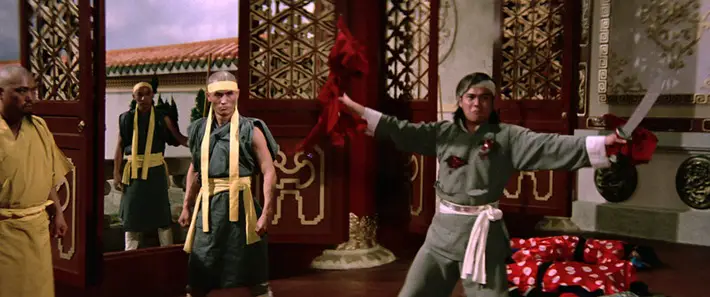 "Stunning"
For this casual observer, for the most part it's not bad, but nor is it a must-see offering. Yes, the stunts are great, and the action scenes are pretty good, but it's so full of alpha males (and no women) that it feels like they missed a trick not having some degree of matriarchy or female love interest.
The real-time final battle is pretty stunning, and some of the falls and kicks are eye-wateringly good. If you only see a few minutes, that final showdown is a must see.
Maybe it is as good as some critics claim, but for me it was just a series of phenomenal stunt scenes which are well worth a few repeat plays. And yes, I probably need to watch it again to get more out of it. Given the amount of goodies on the new disc, that won't be too much of a chore.
SPECIAL EDITION BLU-RAY FEATURES:
• Limited Edition O-Card slipcase featuring new artwork by Darren Wheeling (First print run of 2000 copies only)
• Original Mandarin mono audio
• Optional English dubbed audio
• Optional English Subtitles, newly translated for this release
• New feature length audio commentary by Asian film experts Frank Djeng (NY Asian Film Festival) & Michael Worth
• New feature length audio commentary by action cinema experts Mike Leeder & Arne Venema
• Original Hong Kong theatrical trailer
• Original export trailer
• PLUS: A Limited-Edition collector's booklet featuring new writing by James Oliver (First print run of 2000 copies only)
The Shaolin Plot is released on Blu-ray by Eureka, £21.99