The Miracle Worker (1962) – Film Review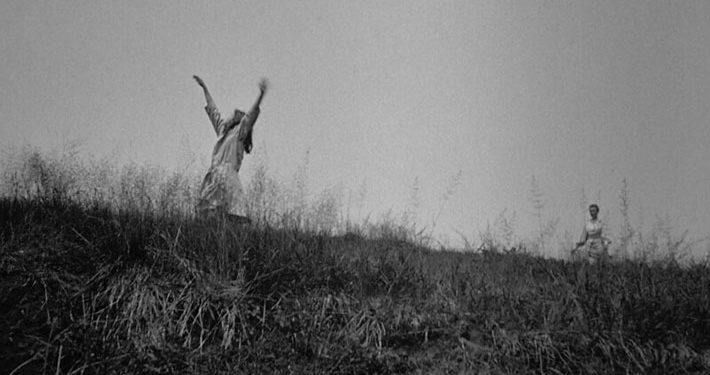 Director: Arthur Penn
Cast: Anne Bancroft, Patty Duke
Certificate: PG
by Sarah Morgan
If The Miracle Worker wasn't a true story, you'd probably think it was too far-fetched to be believable. It's one of the most remarkable tales of human endurance ever committed to celluloid and features two barnstorming central performances from Anne Bancroft and Patty Duke, who take the lead roles – both deservedly won Oscars for their work.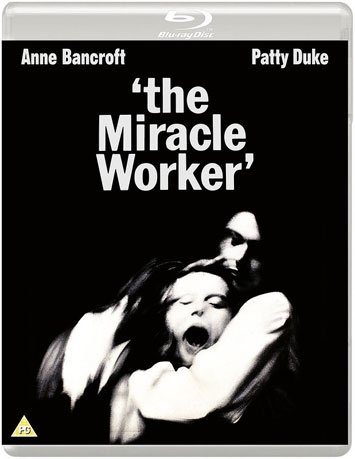 Bancroft plays Anne Sullivan, a partially sighted young woman from Boston who, before becoming a teacher, was raised in America's version of the workhouse during the late 19th century.
Sullivan is a feisty individual who instantly rubs up the wrong way her new employers, the Keller family, when she arrives on their Deep South farm. She's been hired to help care for and educate their daughter Helen, who is now seven years of age but has been deaf and blind since infancy following a bout of scarlet fever.
"Elation"
Wild and uncontrollable, Helen behaves almost like an animal, driven only by her own needs and desires, trapped in a world of perpetual silence and darkness, unable to communicate with her family or form a bond with them of any kind.
Her stricken parents have indulged their child in an attempt to make their lives easier, but in fact have made matters more difficult for themselves. Nevertheless, they are initially horrified by Sullivan's approach to her job, until she begins to get results.
Watching her tirelessly repeating words via sign language, making Helen feel the shapes she's making with her hands, you feel both of their frustrations, but the elation we share when Helen finally grasps that words can open up the world for her, is incredible.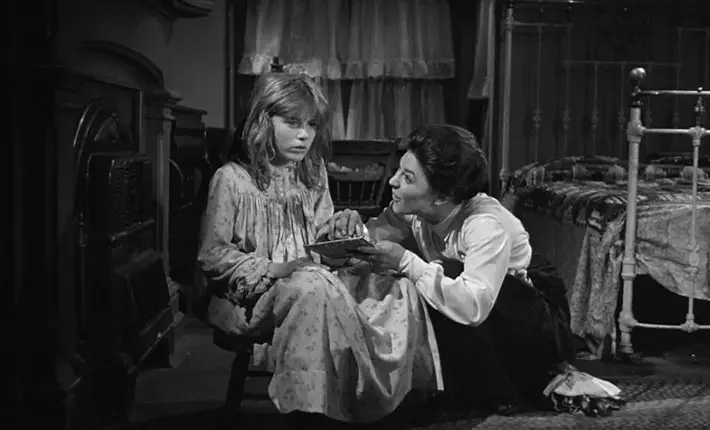 "Inspirational"
The Miracle Worker is based on a hit broadway play which also starred Bancroft and Duke and, like the film, was directed by Arthur Penn. Their familiarity with the material probably helped make the movie a success – it's hard to imagine anybody else in those roles now, despite the fact that Duke, then well into her teens, was far too old to play Helen.
Special features are scant, although critic Amy Simmons' audio essay is well worth a listen.
After watching The Miracle Worker, you may feel the need to know what happened to Keller next, and it's fair to say it's even more inspirational than the events depicted here.
Presented in 1080p from a high-definition digital transfer
Optional English subtitles (SDH)
Uncompressed LPCM mono audio
Brand new audio essay by Amy Simmons
Theatrical trailer
A collector's booklet featuring new essays by film critic and writer Alexandra Heller-Nicholas, and film critic and author Richard Combs
The Miracle Worker is released on Blu-ray by Eureka, £17.99