The Ledge (2022) – Film Review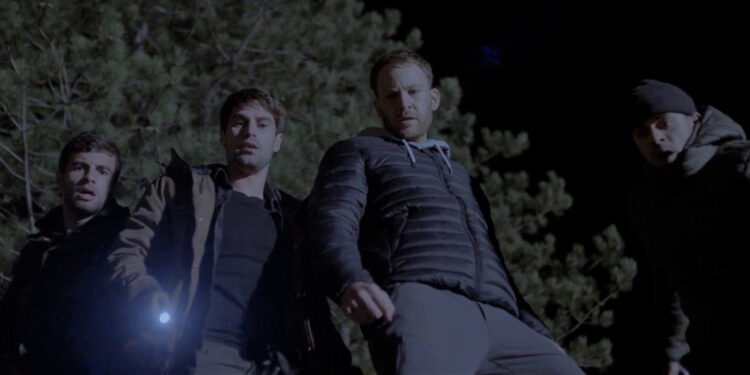 Director: Howard J Ford
Cast: Brittany Ashworth, Ben Lamb, Nathan Welsh
Certificate: 15
By Roger Crow
A few years ago I had a great set-based chat with Ben Lamb. Smart, amiable, charismatic. In short, movie star material.
The film was a locally shot horror which five or six years later is still awaiting release.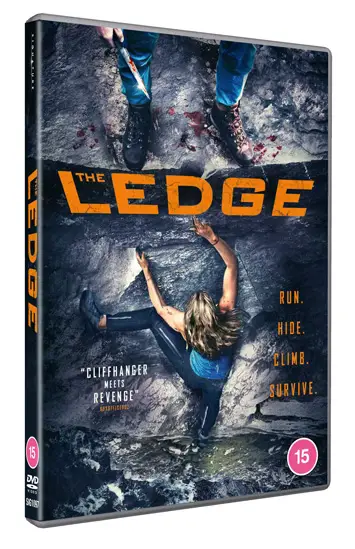 Naturally I was keen to see what Ben did next. Sadly The Ledge may do more harm than good to his career – if he gets typecast.
"Murderous"
He plays an utterly obnoxious frat pack-style American psychopath in a movie best described as a mash-up of Cliffhanger, The Descent and Deliverance.
The premise: having retired to bed early to prepare for a dawn mountain ascent, Kelly (Brittany Ashworth) is woken by the screams of her friend Sophie. She had stayed up with a group of men they met earlier; guys who instantly wound me up, which was some indication of what was to follow.
Desperate to get to her friend, Kelly runs deep into the forest using her action camera to guide the way.
She arrives just in time to see Sophie's lifeless body being thrown over a ledge, a horror she captures on memory card.
Terrified, Kelly embarks on a free-climbing chase up a freezing mountain, pursued by the group of murderous men after the evidence.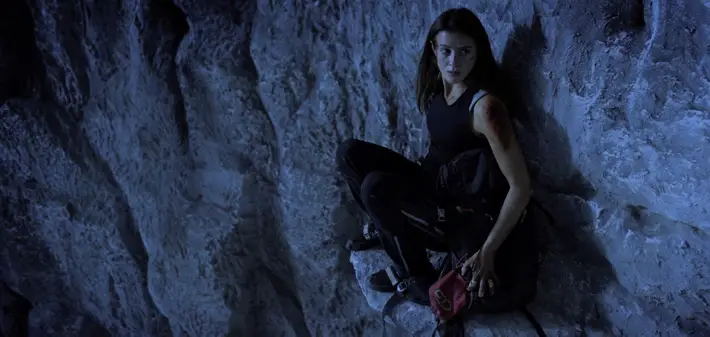 "A good job"
It's a simple premise, and many of the action scenes are pretty good, even if Lamb's horrendous alpha villain is a misogynistic nutcase with a limited range of threats. "I'm through being nice!" he yells a few times, when he obviously hasn't been.
Director Howard J. Ford does a good job with the action scenes, even if Tom Boyle's script could have done with more polish.
Best thing is to turn the sound off, and it's far more 'enjoyable'. If green stick fractures and people getting their heads bashed in with rocks can be described as enjoyable.
Signature Entertainment presents The Ledge on Digital Platforms and DVD now