The Columnist (2019) – Film Review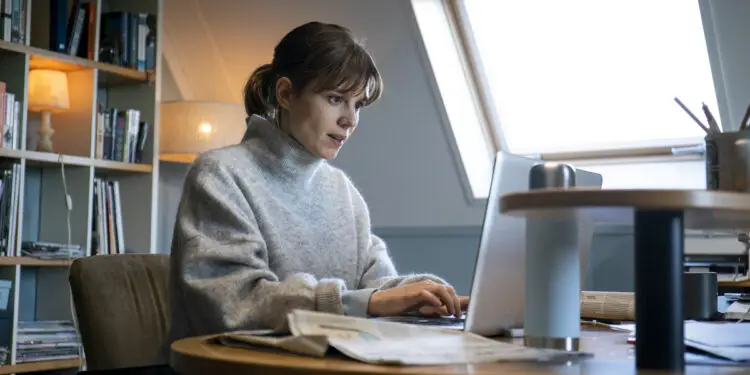 Director: Ivo Van Aart
Cast: Katye Herbers, Claire Porro, Bram van der Kelen
Certificate: 15
by @Roger Crow
Columnist and author Femke is flooded with anonymous nasty messages and death threats on social media. One day she has enough and decides to take revenge. That's the premise for this jet black comedy drama which commits the cardinal sin of just being okay.
The problem is it's reminiscent of so many other better films, such as A Serial Killer's Guide to Life, while that annoying, rather self satisfied denouement was done so much better in American Psycho.
Revenge thrillers can be terrific when done well, such as the aptly named Joan Collins drama Revenge from 1971, but not the namesake Kevin Costner offering from 1990. It's not enough to just have a writer wreaking their revenge on internet trolls. The fact she's likeable enough is one thing, but having her turning up at the homes of her trolls and then killing them, while storing their fingers as trophies is just a bit… hmmm.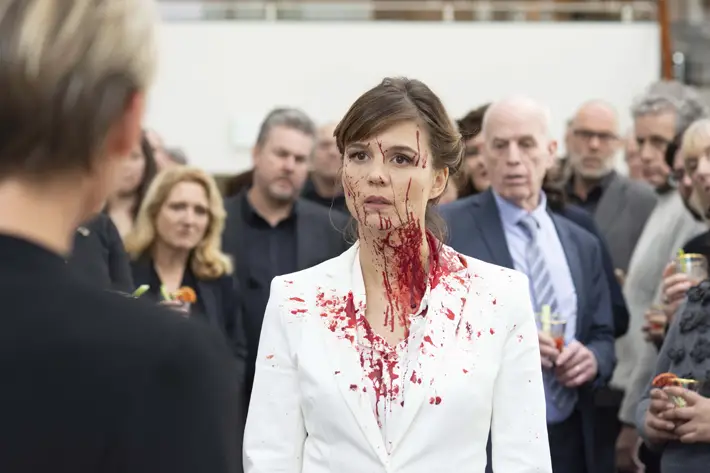 "Likeable enough"
The fact these murders help ease Femke's writer's block of course would have been an interesting spin, but Stephen King covered similar ground with Misery. The trauma of being kidnapped by his number one fan of course ensured the writer in that classic penned his greatest work. The Columnist is the flip side of the same coin.
Director Ivo Van Aart keeps things ticking over, while Katye Herbers is a likeable enough lead. Claire Porro is also pretty good as her daughter, who is conducting a high school campaign for free speech. Bram van der Kelen adds fine support as the heroine's goth boyfriend. It looks good, is well edited and the cast are perfectly fine. But I wanted something with a little more oomph.
The Columnist will be released in cinemas and on digital platforms on 12th March