Sunflowers (2021) – Film Review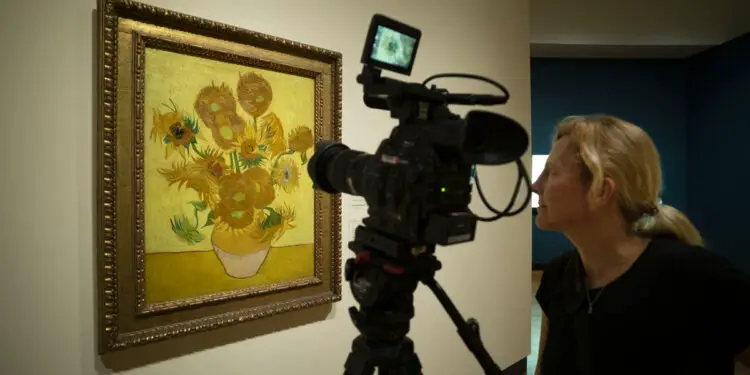 By @Roger Crow
How DO you pronounce Vincent van Gogh? The answer is one of the many revelations in this visually stunning tribute to the tortured master.
Chances are we all know the sketch of the man's life; the thumbnail general knowledge of his ear removal and that handful of paintings that these days go for eye-watering sums of cash.
A few years ago I was even lucky enough to chat to Tony Curran about his portrayal of the great man in that acclaimed episode of Doctor Who. And yes, I've also sat through many a movie about Vincent, including Akira Kurosawa's Dreams, which features a frankly bizarre turn from Martin Scorsese as you know who.
But what was the real man like? And what made him tick?
Well, this compelling documentary goes some way towards shedding light on the man behind those phenomenal images. And yes, as you may have gathered, it focuses on his Sunflowers – some of the most iconic paintings in the world.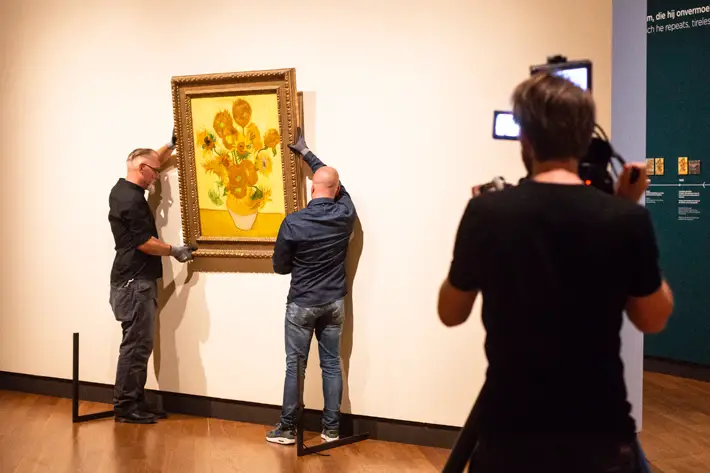 "Packs quite a punch"
I might call myself an art fan, but I had no idea his 'one' masterpiece was actually five paintings of sunflowers in vases scattered across galleries in Amsterdam, London, Munich, Philadelphia and Tokyo.
Thanks to experts at the Van Gogh Museum in Amsterdam, director David Bickerstaff's Sunflowers takes a deep dive into the rich and complex stories behind each of the paintings.
It reveals what the flowers meant to Van Gogh, and why they touch such an emotional chord with audiences today.
Jamie de Courcey gives a fine turn as Vincent; he's far more successful than Scorsese (sorry Marty). There are also fascinating soundbites from art historians, botanists and others.
Obviously it's not the same as seeing the paintings in the flesh, but whether you watch the film on a "starry, starry night", or in the middle of the day, it still packs quite a punch.
At 85 minutes, it's just the right length. Oh, and chances are you will discover that like me, you have also been pronouncing 'Vincent van Gogh' wrong all these years.
Sunflowers is in cinemas now, including Curzon, Everyman, Odeon, Picturehouse, Showcase, Vue and independent cinemas. Find your nearest cinema exhibitiononscreen.com