Skin Collector (2012) – Film Review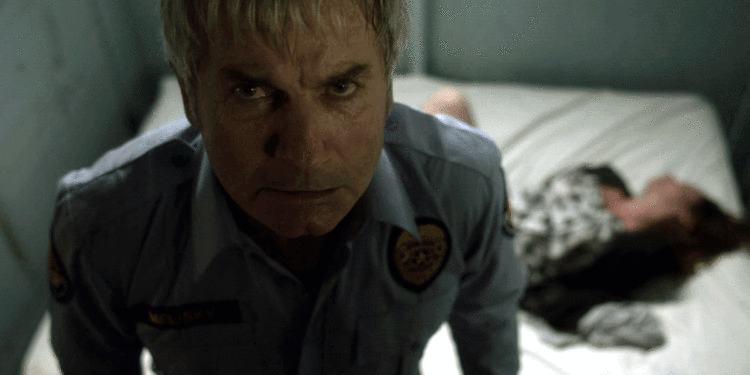 Director: Julian Richards
Cast: Danielle Harris, John Jarratt, Casper Van Dien
Certificate: 18
by @Roger Crow
A serial killer becomes obsessed with the only victim to survive his attack; a shy young secretary with a strong will to survive. When the psychopath penetrates police lines to abduct his target, she must draw on all her resources to survive the ordeal. That's the premise behind this strangely enjoyable thriller.
Brit director Julian Richards (helmer of engaging retro horror Reborn) clearly keeps his tongue firmly planted in cheek as he 'executes' the necessary scenes that make all such films work: the beautiful victim; the unhinged nutcase, the dogged cops on his trail.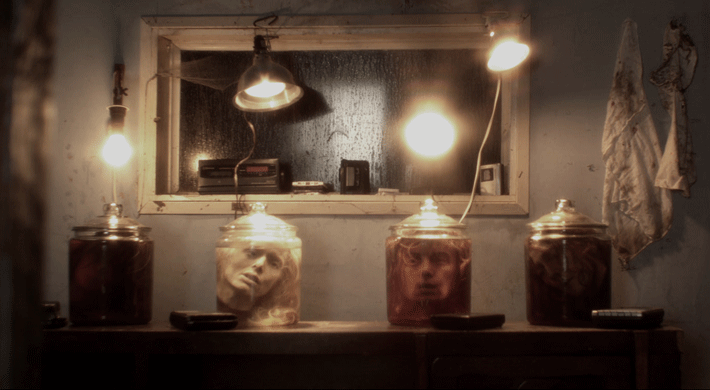 "Strangely absorbing"
Casper Van Dien is terrific as Detective Delgado, the law enforcer piecing together the puzzle, while the opening scene in a diner is beautifully lit and shot. However, it's Aussie John Jarratt who steals the show as the psycho killer.
A shame he feels the need to talk all the way through the movie, as sometimes less really is more, as Halloween's Michael Myers proved. His creepy character is just the sort of social misfit with a god complex that we've seen a hundred times before, but all cinematic bad guys need a small degree of likeability.
A borderline comical performance, Jarratt's antagonist Franklin Rood, dubbed The Gryphon, is strangely absorbing. At times he looks like an aged ex-pat comedian John Oliver, and the fact he's as unstoppable as The Terminator only adds to the weird retro appeal. One scene in the finale looks like it's been lifted straight from James Cameron's 1984 classic as the killer blasts his way from room to room.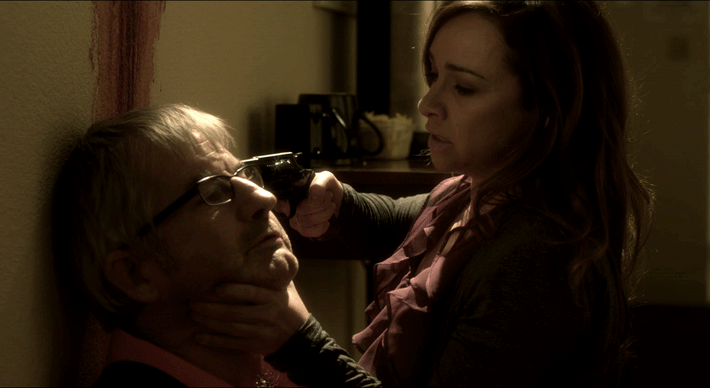 "Give your brain a rest"
At a mere 87 minutes it's just the right length, and while the scares are few and far between, it ticks over 'nicely'. (As Portland, Oregon was my first trip to the States, it's great to see some of the familiar locations once more).
So if you want a break from the horrors of the real world, this 2012 offering (formerly known as 'Shiver' and now getting a re-release) should be just the thing to give your brain a rest. And as a fan of classic sitcom Rhoda it's great to see the much missed Valerie Harper, who literally phones in her performance as the heroine's mother.
Don't take it too seriously and the whole thing works a treat.
Skin collector is released on 15th February