Picnic (1956) – Film Review
Director: Joshua Logan
Cast: William Holden, Kim Novak, Cliff Robertson
Certificate: U
by Sarah Morgan
What are the essential elements to making a great movie? A strong story, of course. Good and perhaps inventive direction. Wonderful performances from the actors. And then what? Something that is probably rarely mentioned is casting; we take it for granted that the thespians hired are the right people for the job, but when it goes wrong, it stands out like a sore thumb.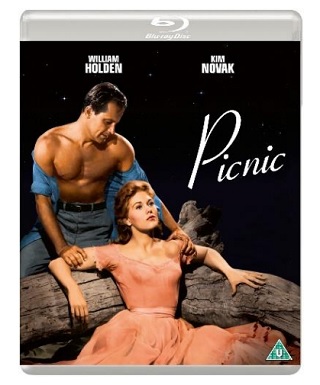 Sadly, the presence of William Holden in Picnic somewhat lets the whole production down. At the time, he was a huge star at the peak of his powers, having won an Oscar for Stalag 17 two years earlier in 1953. So when it was announced that he would play drifter Hal Carter in an adaptation of William Inge's Pulitzer Prize-winning play Picnic, it seemed like a good move.
However, Holden was 37, roughly 15 years too old for the role – and it's too obvious to ignore.
"Overactive imagination"
Carter is a braggart, an ex-reform school boy who enjoyed success as a college football star. He dropped out before graduation and has since had a string of dead end jobs or positions with promise that he threw away – although we're never really sure if what he's saying is true or a figment of his overactive imagination.
Hal turns up unannounced in a small Kentucky town to see his former college roommate, Al, the son of a wealthy local businessman; he hopes he can land a job. But it's Labor Day and the entire town is gathering for its annual picnic.
Hal goes along and it's clear his charm is making a big impression on those around him, in particular Madge, Al's beautiful girlfriend. Matters spiral out of control as the gathering draws to a close, and life will never be the same again for anyone involved.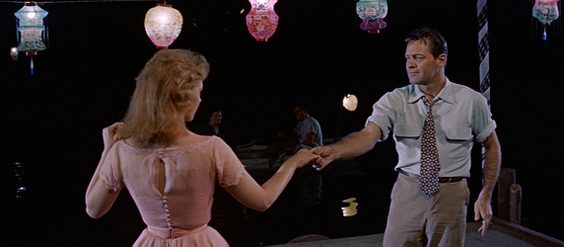 "Utterly believable"
Holden doesn't appear comfortable in the part, and simply looks like a man pushing 40 who is desperate to appear younger – which is exactly what he was. He was also embarrassed by the brief dance scene, which was meant to be seductive but now looks awkward.
Having said all that, Holden is the only bum note. The film is well directed by Joshua Logan, who also helmed the Broadway production, while Kim Novak is utterly believable as Madge. Rosalind Russell and Susan Strasberg are also memorable in supporting roles.
Just squint whenever Holden is on screen so that those wrinkles aren't quite so apparent and you'll find Picnic very satisfying indeed.
6/10
'Picnic' is released on Blu-ray by Eureka, £17.99