Mademoiselle (1966) – Film Review
Director: Tony Richardson
Cast: Jeanne Moreau, Ettore Manni, Keith Skinner
Certificate: 15
by Sarah Morgan
Shipley-born Tony Richardson is, without doubt, one of the most important figures in post-war British cinema.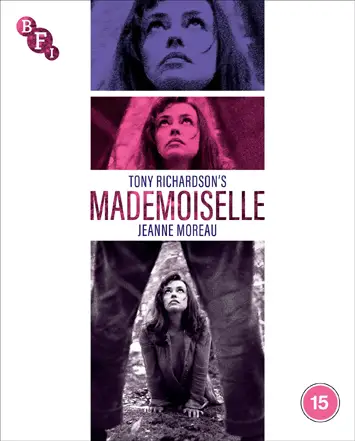 He was part of the UK's New Wave of directors, cutting his teeth in theatre before making the transition to the big screen. He collaborated with playwright John Osborne on the original stage productions of Look Back in Anger and The Entertainer; the pair then made them for the big screen via their production company, Woodfall Films.
Woodfall's final movie was Richardson's own The Hotel New Hampshire in 1984. In between he made the likes of A Taste of Honey, The Loneliness of the Long Distance Runner and the Oscar-winning Tom Jones.
"A quietness and naturalness"
Mademoiselle is, perhaps, a largely forgotten footnote in his career. It's certainly an unusual entry in his CV and very clearly influenced by the French New Wave; if cineastes unaware of the film watched it and were asked to guess the identity of the director, I'd wager they'd say Francois Truffaut, Jean-Luc Godard or Alain Resnais before, if ever, thinking of Richardson.
Admittedly that may be partly because of its Gallic setting, but there's a quietness and naturalness that is reminiscent of that trio of auteurs.
Jeanne Moreau, for whom Richardson would leave his wife, Vanessa Redgrave, a year after the film was released, takes the title role, an enigmatic character who outwardly appears to be respectable and wholesome, but leads a secret double life as a poisoner, arsonist and sociopath – the story begins as she opens the floodgates to a reservoir, causing the flooding of the village in which she lives.
Manni, an itinerant Italian forester, becomes the chief suspect in the investigation into Mademoiselle's crimes, mostly due to the prejudices of the local men than any actual evidence; he's also disliked thanks to the fact he's like catnip to the ladies.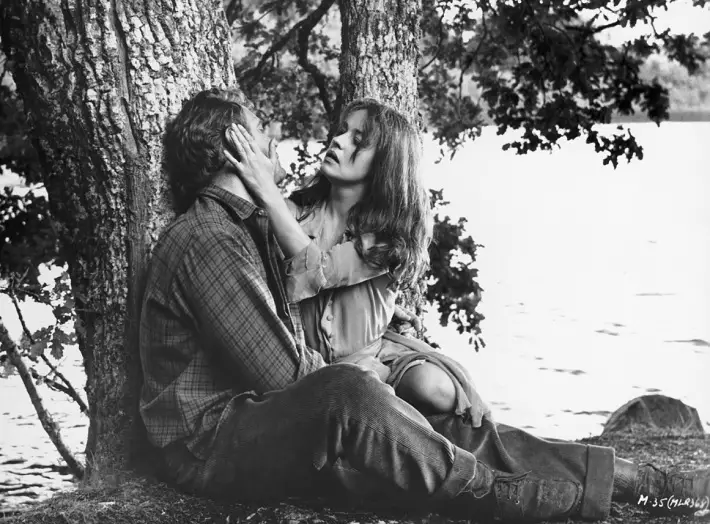 "Wanton acts of destruction"
Mademoiselle isn't immune to his charms either, and you're left wondering if she carries out her wanton acts of destruction due to her sexual frustrations. Whatever the answer, her behaviour seems set to go unchecked – despite one person uncovering her dark secret.
Based on a story by Jean Genet, the film is difficult to classify – is it a horror movie, a sexual thriller, a social commentary or a dark drama? In truth it hardly matters; Richardson produced something astonishing and, at times, truly shocking with something important to say about how privilege and education can help people get away with anything.
It's been almost 30 years since Richardson passed away, and yet via Mademoiselle, it seems he still has something to say about the world today.
Special features:
Presented in High Definition and Standard Definition
Newly commissioned feature-length audio commentary by film scholar Adrian Martin
Doll's Eye (1982, 75 mins): making its home video debut, this gritty, powerful BFI Production Board feature from director Jan Worth incisively examines contradictory male attitudes towards women in 1980s Britain.
Keith Skinner: Remembering Mademoiselle (2020, 36 mins): the actor and historian discusses his work on the film
Image gallery
Original theatrical trailer
Mademoiselle is released on Blu-ray by BFI, £19.99