Mädchen in Uniform (1931) – Film Review
Directors: Leontine Sagan and Carl Froelich
Cast: Dorothea Wieck, Hertha Thiele, Emilia Unda
Certificate: PG
by Sarah Morgan
If you need proof that German cinema during the Weimar Republic was streets ahead of Hollywood, check out Mädchen in Uniform.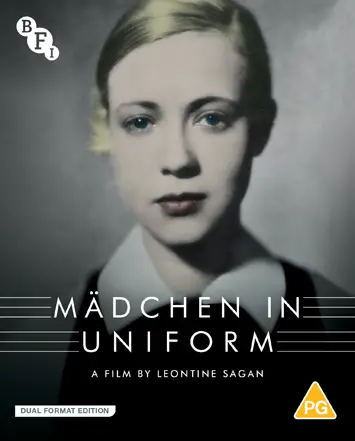 It's impossible to imagine that the likes of DW Griffith or Cecil B DeMille would have directed a film about lesbianism, even before the Hays Code began to be strictly enforced in 1934.
"Rough justice"
Unsurprisingly, Mädchen in Uniform remains a key LGBTQ+ film 90 years after its original cinema release, and although its content is tame by 21st-century standards, one can imagine it causing quite a stir at the time.
Based on the play Then and Now by Christa Winsloe (who also wrote the screenplay), it focuses on Manuela, a motherless teenage girl sent to a tough boarding school run by the unforgiving Fräulein von Nordeck zur Nidden, who believes that Prussians are superior in every way. She also thinks girls should be toughened up by being perpetually hungry while instilling rough justice and tough discipline.
Manuela is given a place in a dormitory overseen by Fraulein von Bernburg, the school's most popular teacher. Many of the affection-starved girls have innocent crushes on her due to her kindness and willingness to listen to their problems, but Manuela develops a deep passion for her. Although von Bernburg appears to reciprocate, she states she will not give her any special treatment for fear of making the other girls jealous.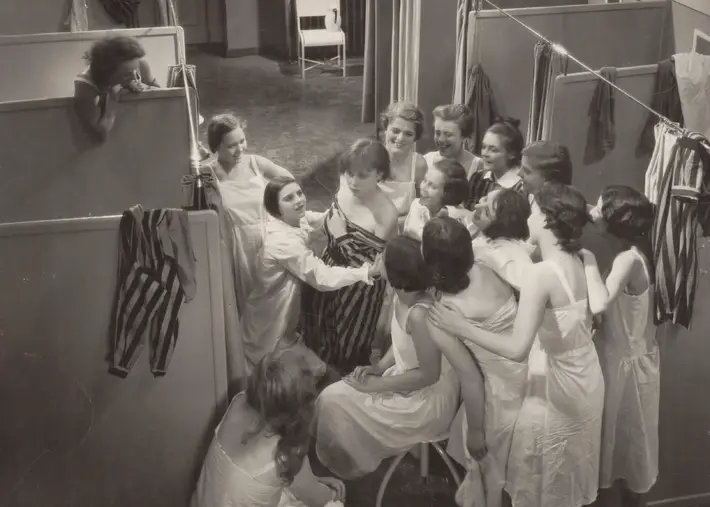 "Hugely important"
After accidentally getting drunk on homemade punch, Manuela publicly declares her love, bringing the wrath of the headteacher down on her own head as well as that of the teacher. However, as disaster and tragedy look set to strike, her fellow pupils make a stand.
Hugely popular in Berlin and across Europe on its release, Mädchen in Uniform inspired a mini-genre of films about intimate relationships between women, but was heavily cut before its US release, where it was almost banned.
All these decades later, it continues to make an impact thanks to its strong performances, excellent direction and, of course, subject matter. As a result, the film is hugely important and influential, and is said to have been the inspiration for the acclaimed 2006 movie Loving Annabelle.
Special features:
Presented in High Definition
Feature commentary by film historian Jenni Olson (2020)
Women and Sexuality in Weimar Cinema (2021, 13 mins): a new video essay by film critic Chrystel Oloukoï
The Kiss – The Women Who Made a Movie Masterpiece (2020, 103 mins, audio, selected episodes): writer and journalist Bibi Berki discusses the production history of Mädchen in Uniform and the exceptional women who made it
How To Be A Woman: a selection of treasures from the BFI National Archive, including Tilly and the Fire Engines (1911, 3 mins), Hints and Hobbies No.11 – 'Hints to the Ladies on Jiu-Jitsu' (1926, 4 mins), Day at St Christopher's College and School (c1920s, 19 mins), 4 and 20 Fit Girls (1940, 11 mins)
Mädchen in Uniform is released on Blu-ray by BFI, £19.99