Lynn + Lucy (2019) – Film Review
Director: Fyzal Boulifa
Cast: Roxanne Scrimshaw, Nichola Burley, Jennifer Lee Moon
Certificate: 15
by Sarah Morgan
If you grew up in a working class area, chances are you came across people like Lynn and Lucy, the central characters in Fyzal Boulifa's brilliant directorial debut.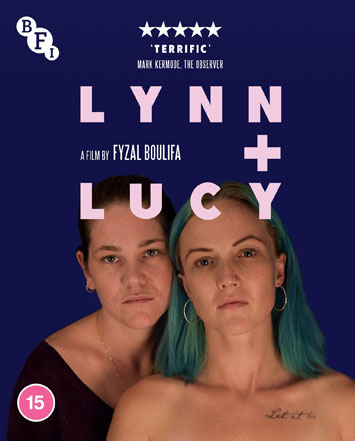 They spent their teenage years joined at the hip, left school at 16 with few, if any, qualifications and, if they weren't having babies with a boy they've known most of their lives, drifted into dead end jobs – if they could find work at all. Their horizons were small and they were destined to spend their lives in the same few streets they'd always known.
I don't mean that to sound condescending or patronising in any way, but this section of society is underrepresented onscreen, so it needs noting – and even explaining – when such characters do pop up.
"Devastating"
Even in films by, say, Ken Loach, someone who has often depicted working class lives, characters tend to be aspiring to something, or taking on unexpected paths. Here, we see Lynn and Lucy's entire world, and they have no thoughts about leaving it.
The closest either of them comes to broadening their outlook is when Lynn, who fell pregnant at 16 and has been a stay-at-home mum ever since, gets her first job sweeping up hair and making teas in a salon.
And it's perhaps there that she begins to see a bigger but not necessarily brighter or correct picture, under the influence of the catty women who run it and work there, prompting her to turn her back on Lucy after she suffers the most devastating event of her life – the sudden death of her baby son.
Initially the locals believe Lucy's younger partner, Clark, is responsible for the boy's death, but attention turns to Lucy herself when she reacts to events in what her neighbours feel is an odd and inappropriate way.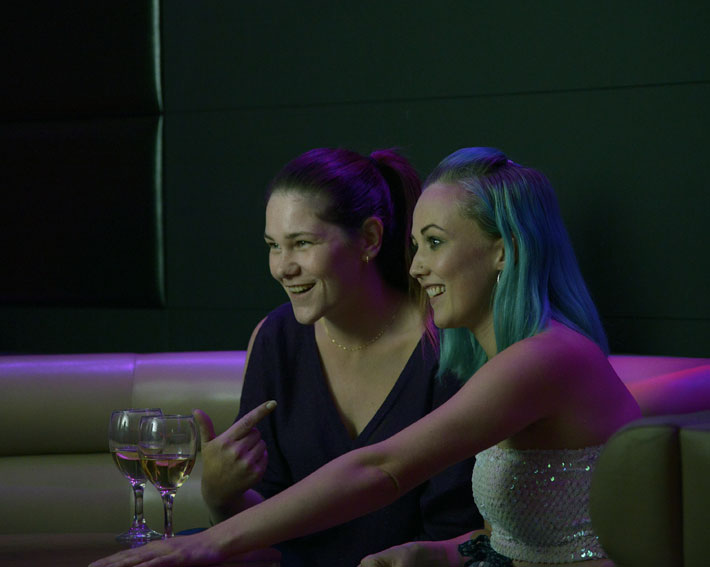 "Friends disjointed"
Lynn herself helps to fan the flames, so rather than being the support Lucy badly needs, she cannot be relied upon – these are not friends reunited, but rather friends disjointed and torn apart by tragedy and hearsay.
Leeds-born Nichola Burley is a familiar face due to 15 years of film and TV work, and she's excellent as Lucy. However, it's Roxanne Scrimshaw – amazingly in her first-ever acting role – who takes the honours as Lynn. Expect big things from her in the future.
Boulifa deserves credit for opening the door on these two women's lives, and for delivering a sucker punch that, a couple of hours after the end credits rolled, is still making this reviewer's gut ache.
Special features:
· Presented in High Definition
· Interviews: the lead actors and director chat to Nia Childs and Danny Leigh in these new Zoom interviews (2020, 74 mins total)
· Casting and audition footage (2018, 21 mins total): Roxanne Scrimshaw's first casting interview and her first callback audition with Nichola Burley
· The Curse (2012, 16 mins): Fyzal Boulifa's Cannes-winning and BAFTA-nominated short is a nightmarish allegory inspired by his mother's experience growing up in Morocco
· New Towns in Britain (1956, 14 mins): a public information film about the planning and development of Harlow New Town
· Image gallery
· Trailer
Lynn + Lucy is released on Blu-ray by BFI, £19.99