How to Build a Girl (2019) – Film Review
Director: Coky Giedroyc
Cast: Beanie Feldstein, Alfie Allen, Paddy Considine
Certificate: 15
by Roger Crow / @RogerCrow
I've not read Caitlin Moran's semi-autobiographical novel which she adapted for this movie, but I did grow up on the streets where most of it is set, and it's an interesting take on Wolverhampton.
I'm not sure why Beanie Feldstein was cast as Johanna Morrigan, a music journalist who escapes her impoverished trappings; goes to work at a scathing mag in London; reviews gigs and slags off bands; realises that being a bee-atch is the fast track to success, and then learns the error of her ways. She's got the spirit of Moran's alter ego, and is a vibrant screen presence, but most of the time Beanie sounds more Liverpool than Wolverhampton.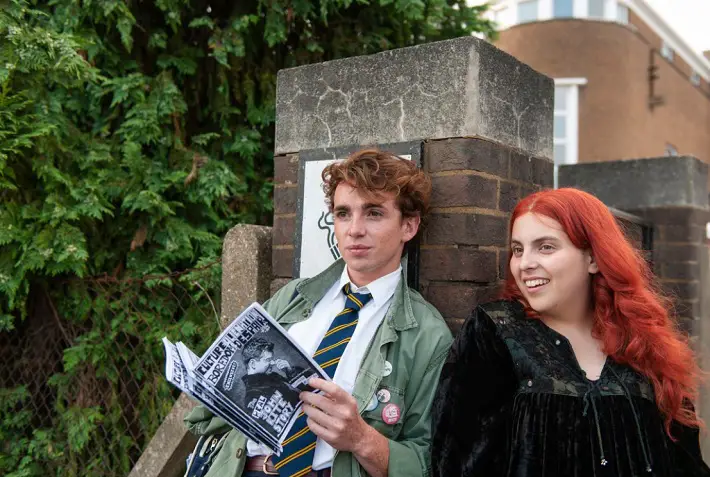 "Superb"
So, while I spent the first act trying to get past that awkward voice, eventually things started to settle down as the flame-haired protagonist proceeded to work her magic on the music industry like an extra from The Greatest Showman.
Paddy Considine's Wolvo tones are also a little off, as is Chris O'Dowd as the host of a thinly veiled version of Midlands Today.
However, Sarah Solemani is spot on as the heroine's permanently exhausted mum, and Alfie Allen is also superb as the tortured Welsh tunesmith Johanna falls for.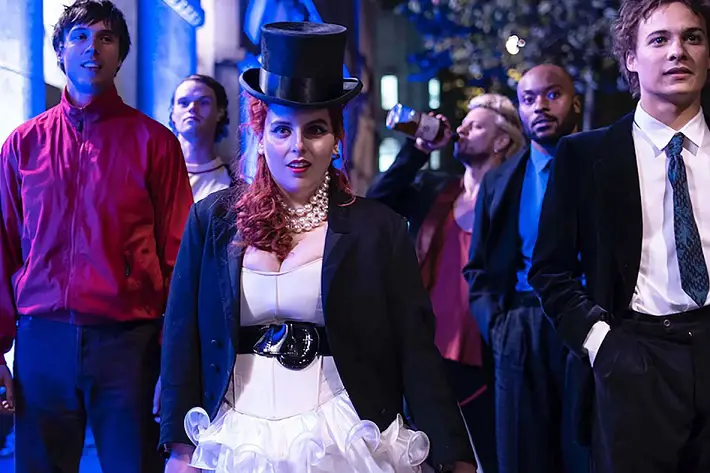 "Worth a look"
It ticks over nicely; there are some interesting cameos, and I loved the closing titles/track.
So it's not perfect. Far from it. Maybe it's because the whole thing was done so much better in Moran's excellent sitcom Raised by Wolves that I wanted more.
However, well worth at least one look, especially if you imagine the heroine spent her formative years in Liverpool. She didn't, but it'll make that accent easier on the ears.
How to Build a Girl is now streaming on Amazon Prime