The Great White Silence (1922) / South (1914-16) – Film Reviews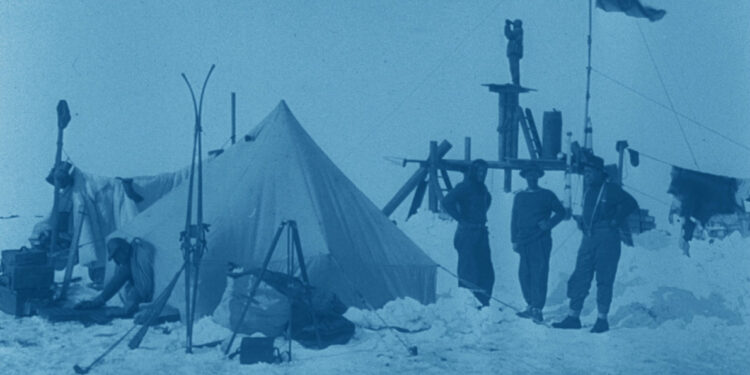 By Sarah Morgan
The weather has been terrible lately, with storms battering the county. We've endured hail, rain, gale force winds and snow, but if we think we've had it tough, we're very much mistaken.
In comparison to the conditions dealt with by the explorers featured in two of the BFI's latest offerings, all we've faced is a slight inconvenience.
The Great White Silence is photographer-turned-cinematographer Herbert Ponting's official record of Captain Robert Falcon Scott's ill-fated expedition to the South Pole in 1912. It's an incredible document, breathing new life into a story we probably think we already know.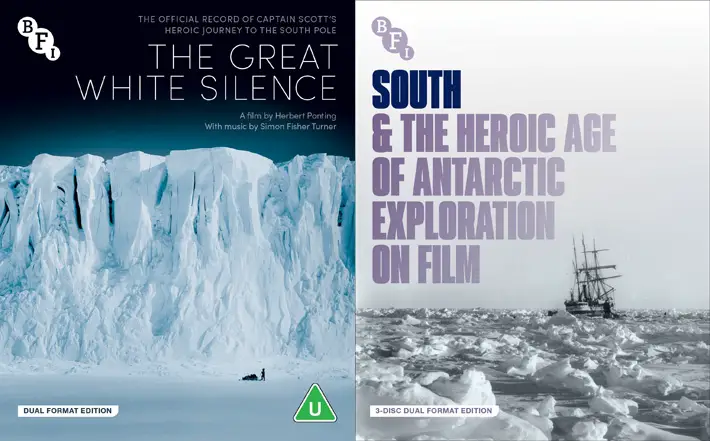 "Brutal conditions"
Ponting did not accompany Scott on the final leg of the journey that should have ended in triumph, but resulted in tragedy. However, the footage he captured of the men who lost their lives after discovering they had been beaten to the Pole by Norwegian Roald Amundsen's team makes what has become a legend all the more human and moving.
We get to see Captain Oates – who would eventually sacrifice himself in the hope of saving his companions – smiling and happy, completely unaware of the nightmare that lay ahead. In fact, the optimism of all involved is clear to see, there's no sense of impending doom. We also witness their preparations in harsh and brutal conditions, as well as their delight in the local wildlife.
The remastered film appears alongside numerous special features, including Ponting's own cut, entitled '90 Degrees South', a sound version released in 1933.
The Great White Silence sits well beside another new release, South & The Heroic Age of Antarctic Exploration on Film. The main draw here is South, Frank Hurley's feature-length account of Ernest Shackleton's disastrous attempt to cross Antarctica.
"Journey of discovery"
Shot between 1914 and 1916, it too begins with much optimism as the crew embark on their journey aboard the Endurance – the ship that was almost their tomb after it became trapped in the ice, eventually being crushed before sinking to the depths.
Hurley's film, like the expedition itself, then turns from being a journey of discovery to one of survival.
Like The Great White Silence, there are a wealth of special features, including footage of Shackleton's funeral in 1922, as well as clips never before seen publicly.
Although not a boxset, the two releases should be watched together; they are perfect companion pieces, each telling unique tales of heroism and determination.