Is It Possible To Get A Passive Monthly Income In Affiliate Marketing?
People who want to make more money often take on extra jobs. They spend all day trying to meet all their obligations. But the increase in income is possible not only due to intensive activity. Various forms of passive income are ideal for those who need additional funds. Among the types of passive income, affiliate marketing is one of the most promising. Due to the development of digital technologies that activity allows you to effectively connect the buyer and seller. The answer to the question of how much do affiliate marketers make depends on a set of factors such as:
· Affiliate program they participate in and its payment conditions
· The followers base they manage to collect
· The quality of content they produce
Who Is an Affiliate Marketer?
If you like to introduce different people to each other, help them with various issues, then this job is ideal for you. Because an affiliate marketer or affiliate connects manufacturers or merchants of some product and their potential consumers. In this case, all three parties get their personal benefits:
· Buyers discover for themselves new products
· Sellers or service providers encounter their buyers
· Affiliate marketers receive additional income as a reward for their work
With your help, the advertisers will increase the awareness of their brand and traffic, and subscribers will learn about new opportunities. You will discover a lot of new things for yourself because you will simultaneously communicate with both parties.
Why Is Affiliate Marketing Called Passive Income If You Need To Do Something?
Affiliate marketing takes many forms. Some of them require more affiliate participation, others less:
· If you are a blogger or have your own website, you can write texts on the topic of the advertised product and insert links to the advertiser's website in them. This requires some input from you in the form of texts. But if you are a blogger, it means that writing or making videos is your favorite activity, and therefore this cannot be called a "work".
· You can limit yourself to placing banners and links on your web resources, be it social networks or websites. In this case, significant efforts on your part are not required.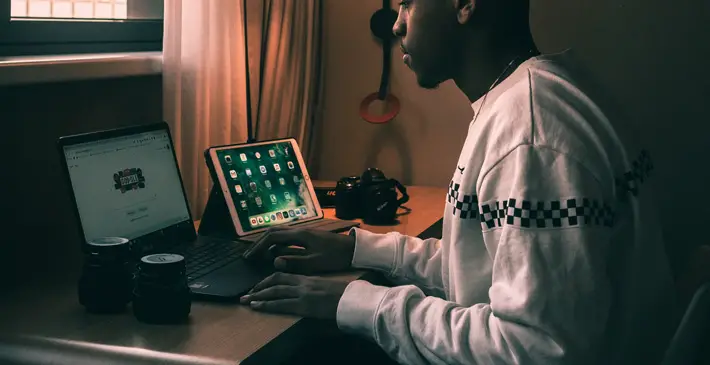 What Exactly Do Affiliates Get Paid For?
There is no universal fee schedule for affiliate services. It all depends on the characteristics of the affiliate program. Therefore, before you start taking part in it, carefully study all the conditions. Generally speaking, affiliate programs pay for conversions, but each program interprets it differently. The particular program can pay for different actions:
· visit the advertiser website
· registration
· following a link on the website
· purchase of goods or ordering services, etc.
How to Choose an Affiliate Program
Before deciding to participate in a particular program, compare the number of commissions that are paid to the affiliate. But don't chase the highest commissions. Your choice must be balanced:
· On the one hand, high commissions are preferable
· On the other hand, what matters is who the majority of your subscribers are
· Thirdly, it would be nice if the product you advertise was within the sphere of your expertise.
For example, if the majority of your followers are young mothers with small children, it is unlikely that you will earn much by advertising fishing products. Especially if you live in an area where there are no open water sources.
Affiliate marketing is a very exciting activity. You develop your creativity by preparing texts for advertising a product. You weigh the probabilities to estimate whether this product may be of interest to your subscribers. As a result, you enjoy watching how sellers and buyers find each other. Commissions are constantly accumulating on your account, which becomes a pleasant bonus from your socially significant activities.