Futtocks End and Other Short Stories – Review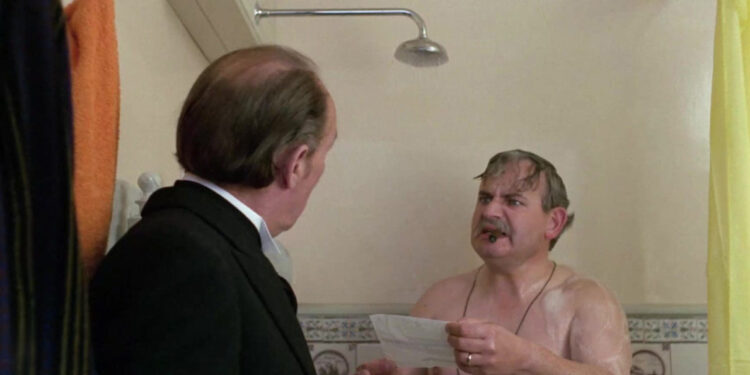 By Sarah Morgan
If you're a regular viewer of the Talking Pictures TV channel, chances are you'll have spotted The Plank among its schedules.
Written, directed by and starring Eric Sykes, it's widely regarded as a hilarious, largely silent short film. Boasting a number of well-known faces, it's a true classic.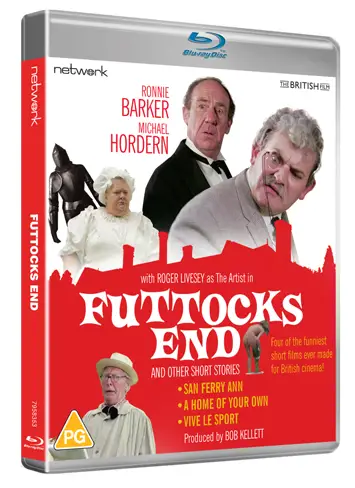 However, it's not the only project of its ilk from from the same period – as this boxset proves.
During the 1960s and 1970s, writer, producer and director Bob Kellett cut his cinematic teeth on a series of wordless short films, beginning with A Home Of Your Own in 1964.
"Fun"
Kellett was just the producer of this 45-minute comedy of errors in which a young couple (Richard Briers and Bridget Armstrong) put down a deposit on their first home. However, thanks to the incompetence of the workmen building it, it takes years to complete.
Among those involved are Ronnie Barker, Peter Butterworth, Bernard Cribbins and Bill Fraser. It's not a great work of art, and trimming it down to around 30 minutes might have been better, but it's fun nevertheless.
Two years later, Kellett produced and provided the screenplay for San Ferry Ann, which follows a group of holidaymakers during a largely disastrous trip to France – Barbara Windsor (appearing in some scenes that wouldn't look out of place in Carry On Camping, made three years later), David Lodge, Joan Sims and Wilfrid Brambell (below) are among them.
Again, it's mildly amusing but perhaps a little overlong.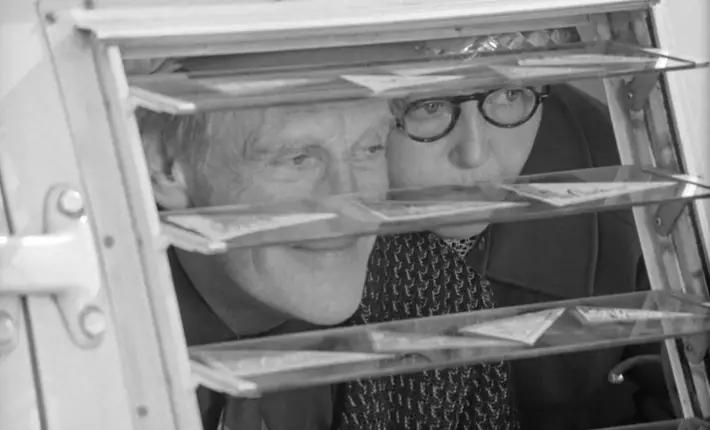 "Rather saucy"
After working on a couple of feature-length projects (including Just Like a Woman, which also received a blu-ray release recently), Kellett returned to the shorter format to produce Vive Le Sport, a largely forgettable tale of two attractive British girls being chased across Europe by a secret but not very sinister organisation who want to get their hands on a piece of film hidden in one of their Mini's spotlights.
A year later, in 1970, Kellett produced and directed perhaps his most celebrated production, Futtocks End, from a script by Ronnie Barker, who also appears as Sir Giles Futtock, host of a rather saucy gathering for several guests at his country pile.
It's all a bit bonkers, but watching the likes of Michael Hordern, Roger Livesey and Richard O'Sullivan getting up to all sorts of mischief makes it worth a look.
All four shorts are included in this boxset which might not win over many new fans, but is a must for those who love British comedy from the same era.
'Futtocks End and Other Short Stories' is released on Blu-ray by Network