Flag Day (2021) – Film Review
Director: Sean Penn
Cast: Sean Penn, Dylan Penn, Eddie Marsan
Certificate: 15
By Roger Crow
I've no idea if there's a "Daddy was a criminal" genre, but if there is it usually involves a besotted kid reflecting on their troubled father's life.
Such movies are often bookended by random scenes, which tease the epilogue, and then tie things up, and there are shots of waving corn fields, sun-kissed landscapes and plenty of shots at magic hour. Oh, and a few nostalgic tunes help no end.
It's film making by numbers if you like, but no less interesting.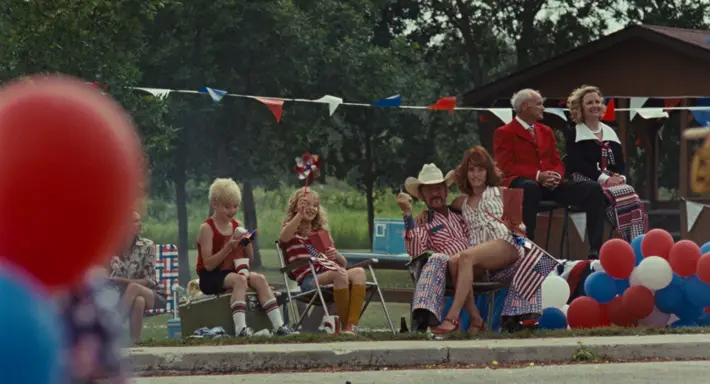 "Wreckage of her past"
Now if you're going to have a narrator for a film like Flag Day, the latest offering from star and director Sean Penn, they have to be engaging. More like Linda Hamilton in Terminator 2 than some long suffering teenager. Not that the teller of this tale does a bad job, but it's all just a little too whiny.
Based on the true story of reporter Jennifer Vogel and her father John Vogel, one of America's most notorious counterfeiters, this earnest tale of regret and deceit features a fine turn by Sean and his daughter, Dylan Penn.
It's a family portrait of a young woman who struggles to rise above the wreckage of her past while reconciling the inescapable bond with her father and his life of crime.
In one of the most moving scenes, John is outside on the phone to a "car dealer" while a loved one watches from inside a house. She unplugs the phone lead without his knowledge, and he carries on with his spiel. Even after he discovers what she's done, he tells the phone "I'll call you back," which brilliantly sums up the toxic nature of lies within a family.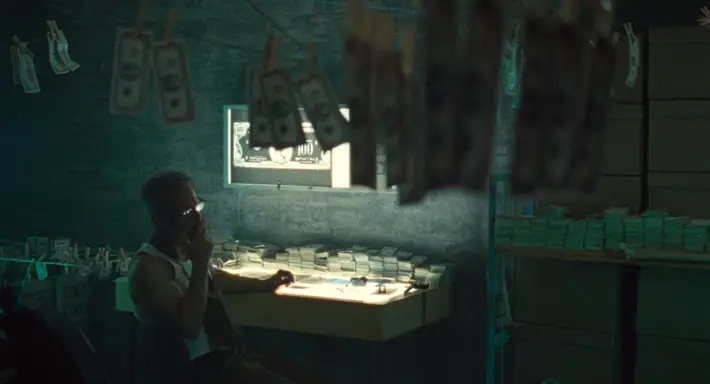 "Beautifully crafted"
With solid support from Katheryn Winnick and Eddie Marsan, as well as an original soundtrack including music by Glen Hansard (Once), this is another feather in the cap of writers Jez Butterworth and John Henry Butterworth (Le Mans '66).
It's a beautifully crafted yarn with a fine soundtrack, terrific cinematography, and though I never need to see another such movie using Cine 8 footage, Penn is such a good director it's hard to get too annoyed.
If you recall Kevin Costner and Clint Eastwood's 1990s collaboration A Perfect World, then this will feel awfully familiar.
An added bonus is the ever brilliant Josh Brolin, who raises the quality of every scene he's in.
I've no doubt Flag Day will attract plenty of critical acclaim, and for the most part it's not bad. But I just wanted something a little more daring.
Flag Day is in cinemas and on digital now, from Vertigo Releasing