Elle (2016) – Film Review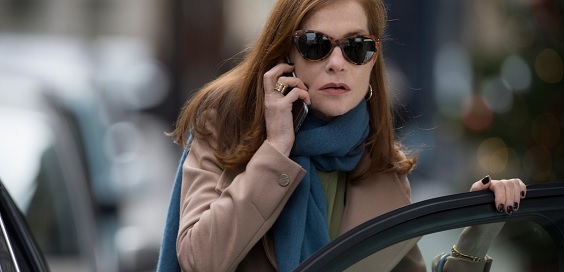 Director: Paul Verhoeven
Cast: Isabelle Huppert, Laurent Lafitte, Anne Consigny
Certificate: 18
by Roger Crow
Paul Verhoeven has never been a director to make safe, family friendly films.. His work has long been outrageous, though it was only when he made the move to Hollywood 30 years ago that many sat up and took notice. Sci-fi satires RoboCop, Total Recall and Starship Troopers inspired clones and remakes, while Basic Instinct kick-started a wave of mainstream steamy thrillers, most of them dreadful.
By the time he made Showgirls, the Hollywood dream had soured. Hollow Man, his spin on The Invisible Man, was trashy sci-fi involving a disturbing assault scene, and the first few seconds of his French film Elle also prove hard to stomach.
But this is not the Verhoeven of old. His work has matured like a Dutch cheese. And there's a big difference between cheese and cheesy in this tortuous analogy.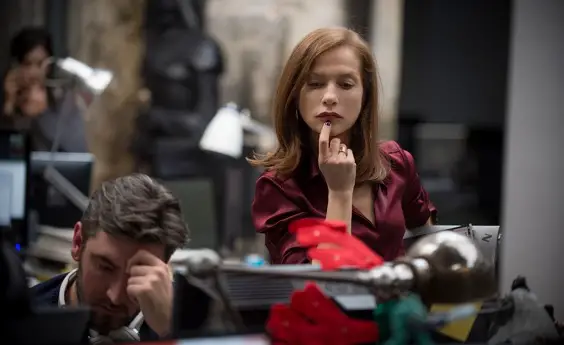 "Compelling"
When Isabelle Huppert's heroine Michèle Leblanc, the head of a successful video game company, is sexually assaulted in her home, Michèle's reaction is matter of fact. Understandably shocked and sickened, but she carries on with her life.
Reacting to such a horrific attack is obviously traumatic, but why is she so business-like about it? Why does a woman later dump a tray of food over her? And is the tech wizard who clearly hates her at work responsible for her assault?
There are so many questions, and before long what I thought was going to be another disposable thriller soon turns into a compelling, gripping experience.
Based on a novel by Philippe Dijan, who also inspired eighties art house favourite Betty Blue, this boasts a stunning turn from Isabelle Huppert. (She was in her early sixties when she made this and looks at least a decade younger).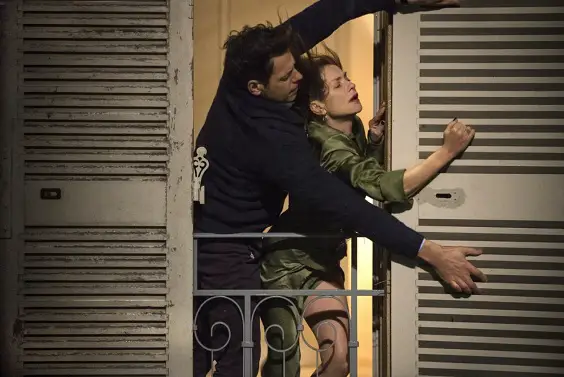 "Fascinating character study"
The quest to find her assailant may be the core of the story, but it's the characters that orbit around her who help make this more than just another revenge thriller.
Michèle's mother and young lover, her son and psycho pregnant girlfriend and assorted friends and liaisons help make the drama live and breathe. Okay, elements become a little like a soap opera, but not in a bad way.
I've no doubt Hollywood are lining up a remake, and like Americanised versions of classics Nikita and The Vanishing, it will probably be underwhelming.
This will no doubt polarise viewers, and anger some, but what Michèle does and doesn't do in the aftermath of her assault proves a fascinating character study of a victim recovering from far more than that opening attack.
It's good to see Paul Verhoeven back on form with one of the best thrillers of recent years. However, without Isabelle Huppert's stunning turn, the movie could have been that forgettable drama I'd feared.
8/10