Convoy (1940) – Film Review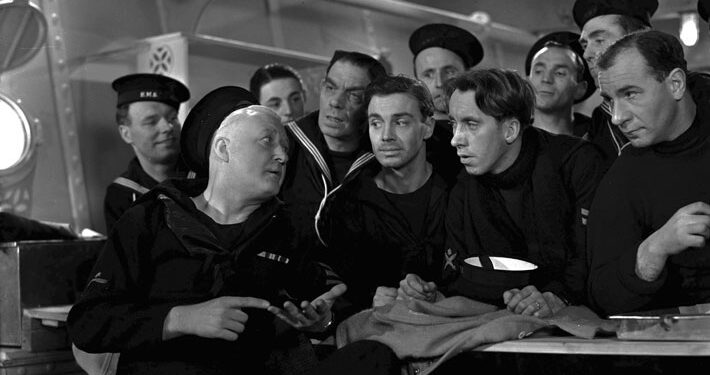 Director: Pen Tennyson
Cast: Clive Brook, John Clements, Edward Chapman
Certificate: PG
by Sarah Morgan
Ealing Studios were very busy during the war years. Morale-boosting Gracie Fields and George Formby comedies were made there, alongside realistic, hard-hitting films such as Undercover, San Demetrio London and the masterful Went the Day Well?
Convoy was designed to have fitted in alongside those dramas and thrillers, but it missed its mark somewhat – certainly the not-so-special effects haven't helped its reputation.
F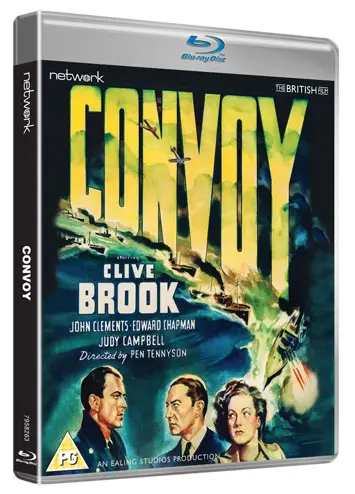 ormer silent movie star Clive Brook takes the lead role of Tom Armitage, captain of Royal Navy cruiser HMS Apollo. On its return to port after a gruelling voyage, he discovers that all leave has been cancelled – the vessel and its crew are to take part in a mission to escort Merchant Navy freighters to Britain from Europe.
"Awfully stereotyped"
Lieutenant Cranford has been seconded to the Apollo, but there's bad blood between him and Armitage; they served together years earlier, and their friendship ended when Cranford ran off with Lucy, his superior officer's wife.
Despite their differences, the duo work well together, particularly after learning that Lucy is aboard one of the freighters which, due to its supposedly secret cargo of Jewish refugees, is attracting far too much attention from a German battleship.
Eventually, as the Nazis close in, Armitage decides to fight fire with fire by engaging the enemy in what would initially appear to be a suicidal battle.
There must be more stiff upper lips per capita here than in any other British movie. Everybody's got one, apart from the Germans, of course. The characterisation is awfully stereotyped on both sides.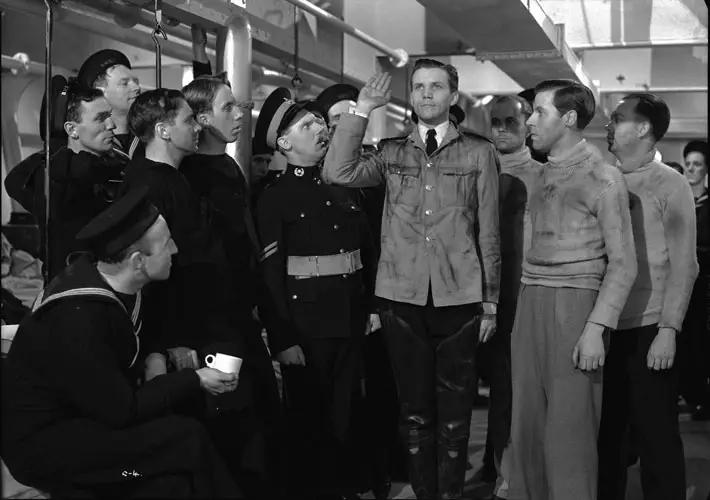 "Aspects to admire"
The final battle goes on far too long, and the overuse of back projection makes it all a little comical. While you don't expect the same FX standards as we get these days, some attempt at realism would have benefited the film no end. Perhaps a shorter climax involving more skilful model work might have improved matters.
It's a shame because there are aspects to admire about Convoy. Brook, although perhaps too old for his role, delivers his lines with dignity befitting an officer of his station, while John Clements, an underrated character actor, is impressive as the supposed womaniser Cranford.
Perhaps we've just come to expect too much from movies made at Ealing these days. They can't all be classics, after all. Having said that, war film completists will no doubt lap up an opportunity to see this rarity, particularly as it marked the final work of director Pen Tennyson (great-grandson of the poet) before his death while serving, coincidentally, with the Royal Navy in 1941.
Image gallery
Convoy is released on Blu-ray by Network, £17.99